Context at TBEX
We're proud to be a sponsor at this year's TBEX gathering of travel bloggers from around the world.
---
The Wall Street Journal
Ten Great Trips You've Probably Never Heard Of
"Context Travel, based in Philadelphia, offers three-hour scholarly "walking seminars" in New York. Well established in Europe, Context's walking tours are relatively new to the U.S. In recent months, the firm has introduced tours, led mainly by academics, in New York, Philadelphia, Boston and Washington."
—Anne Tergesen
---
National Geographic Traveler- Family Travel
A Royal Weekend in London
"A great guide is worth her weight in gold. Clare from Context Travel had my daughter hanging on every word with her juicy stories about royal life at Kensington. The palace itself is fascinating, but touring it is a different experience with someone who can bring its history to life."
---
Huffington Post
"Most travelers are now traveling independently, rather than traveling in groups, but are missing the intellectual stimulation provided by top-notch group tours. Context fills that void perfectly."
---
Newsweek
Seeing London, Under Advisement
"The second most useful bit of advice was from a representative of Context Travel, a service that provides scholars as guides. To take a tour with Context Travel is to take a virtual graduate seminar in architecture or art. Her advice was to go deep, to look at something we were familiar with, but to look at it carefully and for a long time."
Akhil Sharma
Read The Daily Beast and Newsweek
---
Wall Street Journal
The Best in...Destinations
"Personal Guides Travelers are growing increasingly comfortable with the idea of hiring personal tour guides. These people often specialize in subjects—art, history, food—that can help enrich a visit to a new destination. Among the best providers: Context Travel."
---
USA Today
Highly Rated Tour Groups for Rome
"These tours are for the intellectually curious, who prefer in-depth, three- to four-hour alternatives to conventional walking and bus tours. Context keeps the tours intimate, with maximum group sizes of no more than six people. As a complement to the art and history, tours also include excursions to investigate the city's culinary delights that date back to Roman times. These tours, led by a food writer or chef, examine Rome's food traditions, including its coffees, pizzas, ice creams and chocolates. Even the fried snacks of the Jewish Ghetto get attention."
---
Architectural Digest
AD Travels- Getting Around Istanbul
"For a quick introduction to the city, book a private walking tour with Context Travel. The company hires local docents with expertise that matches your interests, from ancient history to contemporary design."
---
Arthur Frommer Online
"A highlight of [Pauline's] stay was a walking tour of the Tuileries Gardens conducted by the impressive, Europe-wide (many cities) Context Travel, whose highly-intellectual walking tours are led by Ph.D.-level guides and deal with profound subjects of cultural and historical importance."
---
Boston Globe
Currents, Sunday March 5, 2012
"Learn more about the great 19th-century writer and celebrate his 200th birthday year on a new walking tour called "Charles Dickens: Storyteller of Victorian London.'' Literary specialists and historians take groups of up to six people to sections of the city that were closely connected to the author, his life, and his works."
---
BBC Travel
Gift Guide 2011: A small, savvy walking tour.
"While large groups adopt a mobbed, cookie cutter approach, private tours can cost a fortune. Context travel seeks a middle ground, letting you split the cost of a tour with only a handful of other travelers. Taking a half-day tour with a guide from Context Travel is like having a conversation with a working practitioner in design, art or a similar field."
---
Indulge Magazine
Ultimate Family Cultural Experience
"Intellectually curious travelers of all ages will appreciate the enlightening experience of an interactive family walking "seminar" designed by Context Travel, a network of scholars, museum educators and specialists, uniquely equipped to bring a city's rich history to life.
"Designed to engage children and their parents with the area's culture and heritage, the fun and informative walks are led by docents trained in Visual Thinking Strategies and inquiry-based learning. From locales including the United States to Europe, there are nine different available family outings, all of which include a special activity, such as a treasure hunt, game or painting project."
—Christie Judson
---
The Guardian
Where to go in November
"One place we guarantee you won't be jostled by fellow tourists is on Context Travel's new tour. The company specialises in small, group walks led by architects, historians, art historians and other brainy guides. Its latest offering in the city is an obscure but fascinating tour along the Old Croton Aqueduct, the city's first municipal water supply and "a milestone in the urban development and history of the city". Led by a history expert, the three-hour tour takes you along several miles of the structure, even tracing evidence of it in Manhattan."
—Isabel Choat
---
The New York Times: T Magazine
The Concierge | Paris for Lovers
"…be it 19th-century painting or chocolate, try a guided tour with Context Travel, a smart outfit with small groups. (You can also hire it for private tours.)
— Christine Muhlke
---
INC Magazine
Context Travel makes the Inc. 500I5000 list of fastest growing companies in America.
---
Financial Times
Gatekeepers of the spectacular
"Context Travel, which bills itself as the scholarly tour company, refers to them as "docents" – a network of English-speaking scholars and professionals, including art historians, writers, architects and gastronomes, who provide "walking seminars" in 15 world cities."
— Sophie Roberts
---
The Sunday Times - Travel
A drink with your history lesson, sir?
A new walking tour of Manhattan's bars tells the potent story of the cocktail, glass by glass.
— Martin Hemming
---
EXAMINER
Paris a la Thomas Jefferson offered in new July walking tour
These arts shine brightly in the three-hour "A Walk with Thomas Jefferson" tour by Context Travel, which includes the Louvre, the Hôtel de la Marine at Place de la Concorde, the Palais Royal, and other spots he was "violently smitten with", according to another letter.
— Marsha Dubrow
---
Sydney Morning Herald
Precious Mettle
"...Unlike most areas of central Florence, it's a neighbourhood still dominated by locals. We pass university students eating pizza in the sun on the steps of Santo Spirito church, a man in a wheelchair chatting with his elderly neighbour at the window of a fourth-floor apartment and a child riding his bike. Each time we pass a workshop, artisans wave and greet Luca by name."
—Shaney Hudson
---
The New York Times: INtransit Blog
Chefs Lead New Rome Walking Tours
"Savoring Rome stops by traditional bakeries, cafes and gelateries, particularly in the maze of side streets around the Pantheon, said the statement last week. Wines of Italy, A Comparative Tasting is led by a sommelier."
—Joyce Lau
---
TRAVEL + LEISURE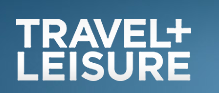 The Virtues of a Tour Guide
"…Seeing Rome on my own and then with Dabell was like the difference between scanning a piece of sheet music and hearing a choir sing it aloud. Suddenly the arc of the melody, the grace of the counterpoint, the thrust of the lyric all become clear. When I told Dabell this, he humbly demurred. "Sometimes you just have to step out of the way and let the art sing for itself," he said as we gazed into Vigevano's mournful eyes. 'This is something we never make the time to do—just to stop, and look, without speaking.' And so we did."
— Peter Jon Lindberg
---
GOURMET TRAVELLER AUSTRALIA
"Savouring Rome is just one food tour led by chefs and food writers for Context Travel. The three-hour tour starts in the Jewish ghetto where you try artichokes fried in the traditional style or gently poached alla Romana. Eat pizza rossa at the lively Roscioli forno, toss down an espresso at the famous Sant'Eustachio Il Caffè and sample a rose-flavoured gelato at Cremeria Monteforte gelateria next to the Pantheon. Groups are limited to six and guides offer cooking tips and insights into the cultural significance of Roman specialties."
—Josephine Mckenna
---
THE ATLANTIC
In Search of Rome's Holy Trinity: Pizza, Coffee, and Gelato
In two days we took one introductory two-hour "Orientation" walk and two three-hour Context tours, and I would very happily have taken more. The intimacy and ease of movement is that of a private tour, but the group tours, limited to six people, have the same feel and cost considerably less.
—Corby Kummer
---
TRAVEL + LEISURE
Ask T+L
"The bespoke itineraries from Context Travel (www.contexttravel.com from $85) are led by scholars in cities including Florence and Istanbul. On the three-hour Underground Rome trip, an archaeologist takes you to sites below street level, such as the subterranean area of San Nicola in Carcere, built over three republican-era temples on busy Via del Teatro Marcello."
---
The New York Times: T Magazine
Eco-Tripping | ROME
The savvy trip operator Context now offers farm to fork tours focused on sustainable food.
---
The Guardian - Travel Section
Private tours are a great way to enjoy tourist hotspots, such as Rome's Sistine Chapel and the Vasari Corridor in Florence, without the crowds "…Context Travel will arrange a personal tour led by an art historian "
— Carolyn Lyons
---
The New York Times
Cultured Traveler: Alone (or Almost) With Michelangelo in Vatican City
Adam Nagourney recommends Context's After-hours Vatican Museums visit.
---
USA Today, Travel Tips
Tours in Naples, Italy
"Feed your intellectual curiosity with tours that take you deeper while still giving a comprehensive idea of all that Naples offers. Art historians and scholars lead Context Travel tours, and they design aspects of your chosen itinerary based on your interests."
---
Travel + Leisure
Best Bargain Shopping in Paris
"...I finally admit to myself that it's sometimes indispensable to have a native guide."
—Lynn Yaeger, after joining a Context walk.
---
Sydney Morning Herald
London: more than meets the Eye
"Led by scholars, PhD-level professors and experts, Context Tours runs intellectually minded tours focusing on archaeology, history and culture. Groups are no bigger than five people. Tours run for at least 2½ hours and include an introduction to London architecture, gastronomic London and a session at the British Museum."
---
USA TODAY TRAVEL-TRAVEL TIPS
Cooking schools in Rome
"Context Travel service offers "the experience of place" through walking tours conducted by art historians, architects, historians and, in the case of culinary walks, food and wine experts. Rome culinary walks include a variety of experiences from a half day session in the kitchen of a Roman chef; a walk through historic neighborhoods on an exploration of Roman street food; or a guided stroll through Testaccio food market."
---
Town & Country
Istanbul: An Insider's Guide
"Context Travel conducts some of the most interesting walking tours, led by art historians and architects, among others. Guides take groups of up to six people on scheduled thematic trips (architecture, shopping, cuisine, theology), ..."
---
TRAVEL + LEISURE
La Dolce Vita: Gelato Tours
"...For anyone interested in joining him, the author of the ice cream bible The Perfect Scoop will lead an Out of Context three-hour guided tour to the eternal city's best gelato and granita ($86/person)...Context Travel will also host Lebovitz's book signing in the 17th century Palazzo Santacroce on June 5th.
—Tina Isaac
---
Paradizo- Inspiration for the discerning traveler
Ultimate New York City Tour: Sightseeing and Cuisine in New York
"With some of the best planned New York walking tours available, Context isn't just another sightseeing tour. Referring to its private tours as "walking seminars," Context aims to provide a "narrative experience" for small groups eager to discover the character of the city. Led by accomplished scholars in their field, each private tour "docent" aims to connect the traveler and the city.
---