Italy is made for wine lovers. And history buffs. And art connoisseurs. So, everyone then? We think so. The only downside to Italy's broad appeal is, well, its broad appeal—travelers pack into the narrow streets of Rome, Florence, and Venice on a year-round basis. While we'd never recommend missing those city marvels (crowds or not, we'll never fall out of love)—we'd also recommend making time for a trip or two outside the confines of those urban centers. Florence is particularly well suited to day (and longer) excursions: in a mere couple of hours, you'll find yourself in sprawling vineyards, historic cities, and seaside towns. Whether you're aiming for a more adventurous vacation or a day sipping vino under the Tuscan sun, consider one—or several—of these family-friendly spots.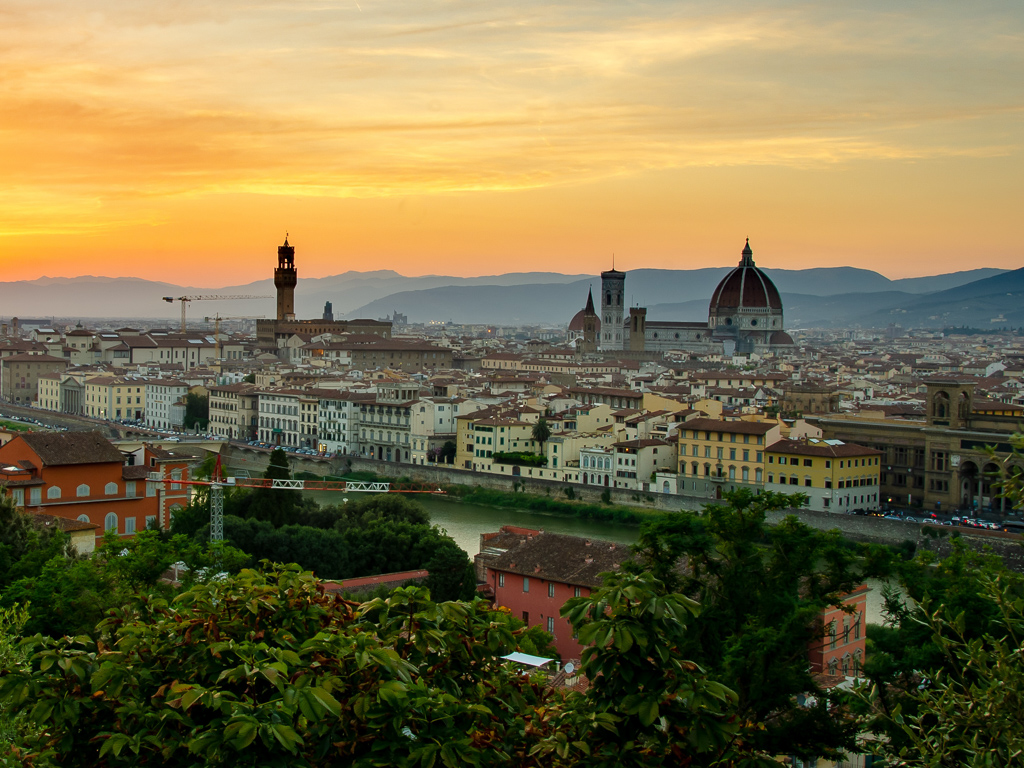 1. San Gimignano
Just an hour drive from the heart of the city, this charming town is a perfect day trip from Florence. It's exactly what you picture a quaint Italian village to look like: there are rolling green hills, narrow streets, and 14 medieval towers that decorate the skyline. Before you wine and dine, get your history fix at La Rocca di Montestaffoli, the ruins of a 14th-century fortress. Turn an educational afternoon into a hilltop picnic by sitting in the shade of the olive trees and munching on fresh salami and baguettes. For a true Italian experience, end the day with the region's most popular nightcap: a glass (or two) of Vernaccia di San Gimignano, a fruity white wine.
2. Chianti region
If you know anything about wine (and obviously you do), then you know the Chianti region is where it's at. It's all in the name: this region, which is made up of sprawling vineyards, is the birthplace of Chianti, a classic Tuscan red wine. That means if you make the short trip from Florence, you'll be surrounded by some of the most stunning sights, smells, and best of all, tastes. If you're on an adults-only trip, plan a wine tasting at one of the major vineyards such as Viticcio winery estate or Enoteca del Barone Ricasoli. If you want to sample all of the wines that the area has to offer—along with some savory treats!—visit one of the spring or summer festivals, including Festa del Giaggiolo and I Profumi di Lamole, or join us on one of our private Tuscan Taste Adventure tours.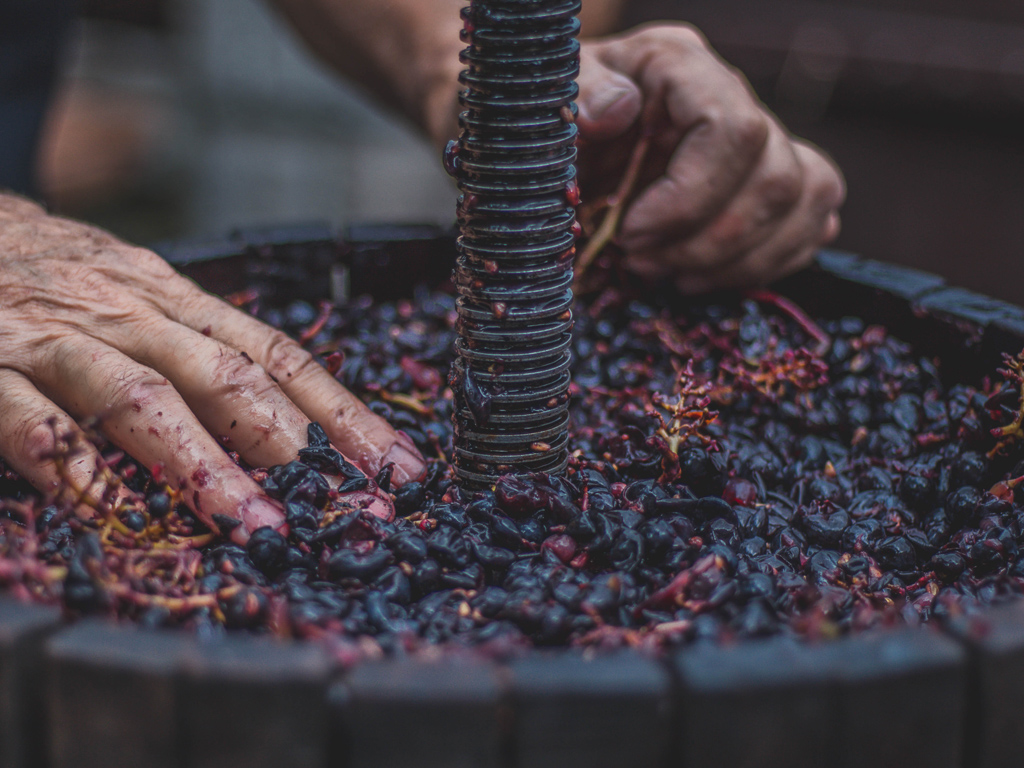 3. Siena
Perfect for families or visitors looking to take advantage of their limited time in Italy, head to Siena for an action-packed day trip from Florence. Because it's only an hour drive away, this Tuscan city is a must-see if you're interested in history, art, and well, fresh wine. You don't have to go too far to see what this spot has to offer: all of the main attractions are between the square at the city's center (Piazza del Campo) and the cathedral (Piazza del Duomo). If you're looking to catch your breath after gawking at the beautiful architecture all day, you're in luck: Siena is the starting point for several wine tours in the region.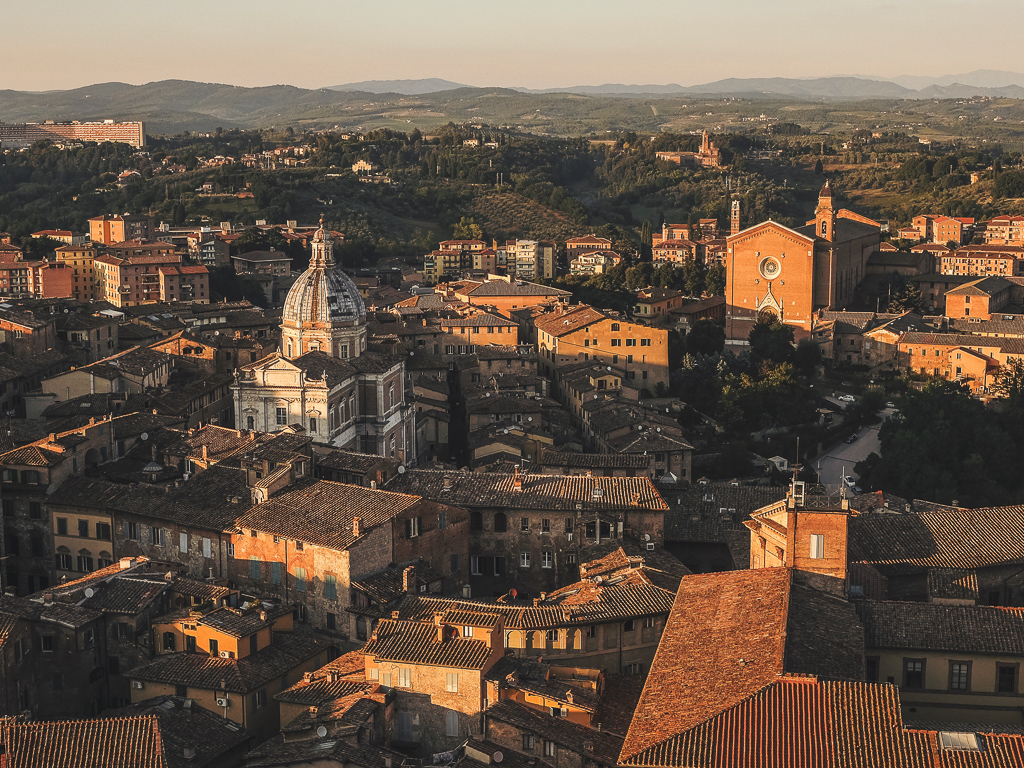 4. Val d'Orcia
Located just south of Siena, the Val d'Orcia's idyllic valleys and gorgeous emerald hills boast cypress trees and a medieval past originating from Via Francigena, a pilgrimage road that connected Rome to northern Italy and beyond. The area is now most well-known for its wine and cheese production—it's the cradle of pecorino toscano cheese and the famed Brunello di Montalcino wine. You can taste your way through the charms of towns like Pienza and Montalcino on our Day in the Val d'Orcia excursion.
5. Livorno
You'll really feel like you're on a beach vacation when you take a day trip to the coastal region of Livorno. Even if you don't have a boat to dock, you can still sip on a glass of your favorite wine while you soak in the Italian sun. The city itself seamlessly blends old and new, with forts and towers from the Medici family in the 15th-century and modern-day sculptures and accents. Mercato Centrale, one of the area's modern gems, is a massive market with 34 shops and over 200 different stalls that sell meat, poultry, eggs, ham, cheese, bread, and most importantly, wine. Grab a quick bite to eat before you explore Fortezza Nuova or pick up a souvenir before you depart.
6. Lucca
Alongside the Serchio River in Italy's Tuscany region, you'll find Lucca, one of the area's most historic cities. Although it was originally founded by Etruscans, the city became an important meeting spot for Julius Caesar and Crassus during the Roman era—until it was conquered by Napoleon. History is everywhere from Lucca Cathedral, an 11th century building with a breathtaking facade, to Torre delle Ore, a 700-year-old clock tower. And since you have your eye on the prize (wine), then make a pitstop at Vinni Liquori Vanni, a popular restaurant with a large wine cellar full of top-shelf varieties. Stop by for a full meal or a glass of the good stuff before ending your day trip from Florence.
7. Bologna
Get in on the action by planning a day trip from Florence to the bustling city of Bologna. Unlike the other spots, Bologna has a more metropolitan feel with shopping centers, museums, and street markets. If you step away from the shops (it's hard, we know), you'll see the leaning towers of Bologna towering over the city center. So, that means if you can't make it to Pisa, you can still get that classic picture of you "holding" the tower. Afterwards, swing by San Petronio, the 10th largest church in the world, and Piazza Maggiore, the central square of buildings including Pallazo d'Accursio, the Palazzo del Podesta, the Basilica di San Petronio, and the Palazzo Comunale. While it's not exactly smack in the middle of wine country, there's still plenty of wine to enjoy. It's Italy, after all.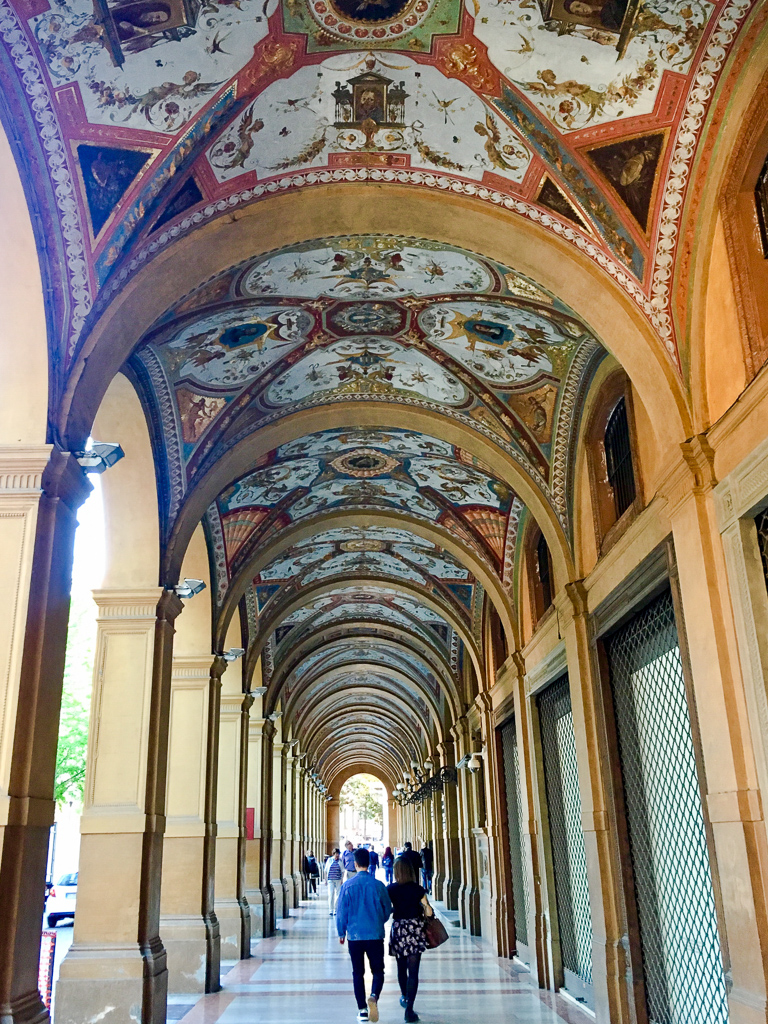 8. Cortona
Meet another destination for the more low-key travelers: Cortona is a tiny hilltop village just over an hour away from the City of Lillies. Here, you'll get a taste of what it's really like to live in rural Italy away from the tourists and, well, chaos. Start your trip by grabbing an espresso or a glass of wine (no judgement) and relaxing in Piazza della Repubblica, the village square. To really see all that the area has to offer, meander down the narrow side streets and alleyways for a glimpse of Medieval-style buildings. In fact, Via Iannelli is a favorite on Instagram.
Ready to book one—or all!—of the day trips from Florence? Our private tour opportunities in this region will help you plan your adventure, making your vacation seamless and simple. Contact us today to get the conversation started. Salute!
Want to learn with a true expert? Get a comprehensive view with one of Context's private or small group tours in Florence, or learn about Florence with our experts online.
Other blog posts you may be interested in: