We've got everything you need to check off your 2022 travel bucket list. This year, it's finally time to say yes to that dream destination you've been putting off. Naturally, you might be wondering about what travel might look like in this brand new year. While the state of future travel is still in flux, there's still much to get excited about. With travel reassurance and a slew of must-see cities around the globe, you can look forward to that new adventure with peace of mind.
In these uncertain times, we understand your hesitancy to book anything right now. You might be weary of any future airfare, hotel, tours, or car services. Two years into the pandemic, however, and we've seen that everyone's itching to travel somewhere, and Context is here to help. We want you to be as confident as possible as you traverse the world in these uncertain times, so we've updated our cancellation policy for your safety and flexibility.
Go somewhere new, or revisit your favorite city
If you're anything like us, you are giddy at the idea of discovering new places or rediscovering old favorites around the world. Simply touring the top sites isn't enough for you, however. You want to immerse yourself in the history, the culture, the cuisine.
Context gives travelers the opportunity to learn more about their most treasured destinations, in person and online. From the ancient ruins of Rome to world-renowned art pieces, we take the subjects you love and dive deeper on them, providing you with a new, illuminating perspective. We'll show you what traveling the world with Context really means.
So, where will you go this year?
Top 12 Destinations for 2022
Rome is full of energy, history, and—of course—scooters.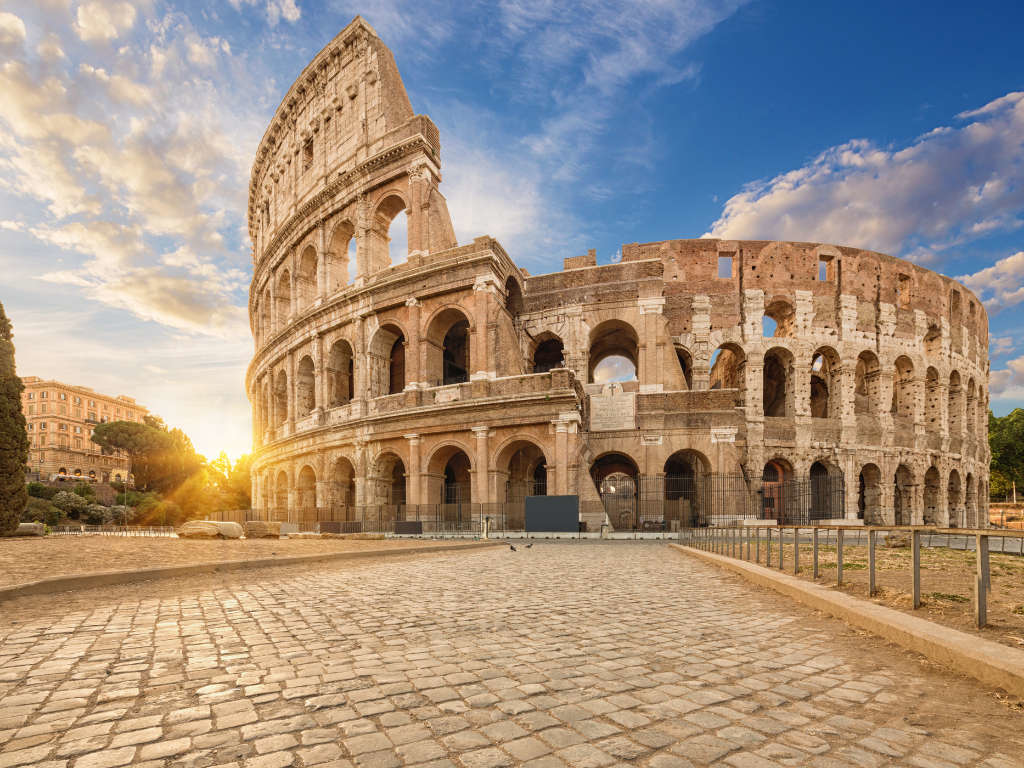 Rome has had many incarnations, from the Etruscan enclave to the capital of a reunited Italy in the 19th century. Evidence of its multiple eras and hidden histories are layered beneath its circuitous, scenic streets. In the company of our network of scholars who are trained archaeologists, historians, artists, and other specialists, you'll have the unique opportunity to see Rome like never before. Experience the rise of the Roman empire, or learn the bright fresco techniques of the Renaissance on our Rome guided tours. Unearth the La Città Eterna's layers, and marvel at the hidden secrets that lay beneath.
Center of Spain's Catalonia region, Barcelona offers an inside look at this distinct culture, from its whimsical architecture to its fraught political history.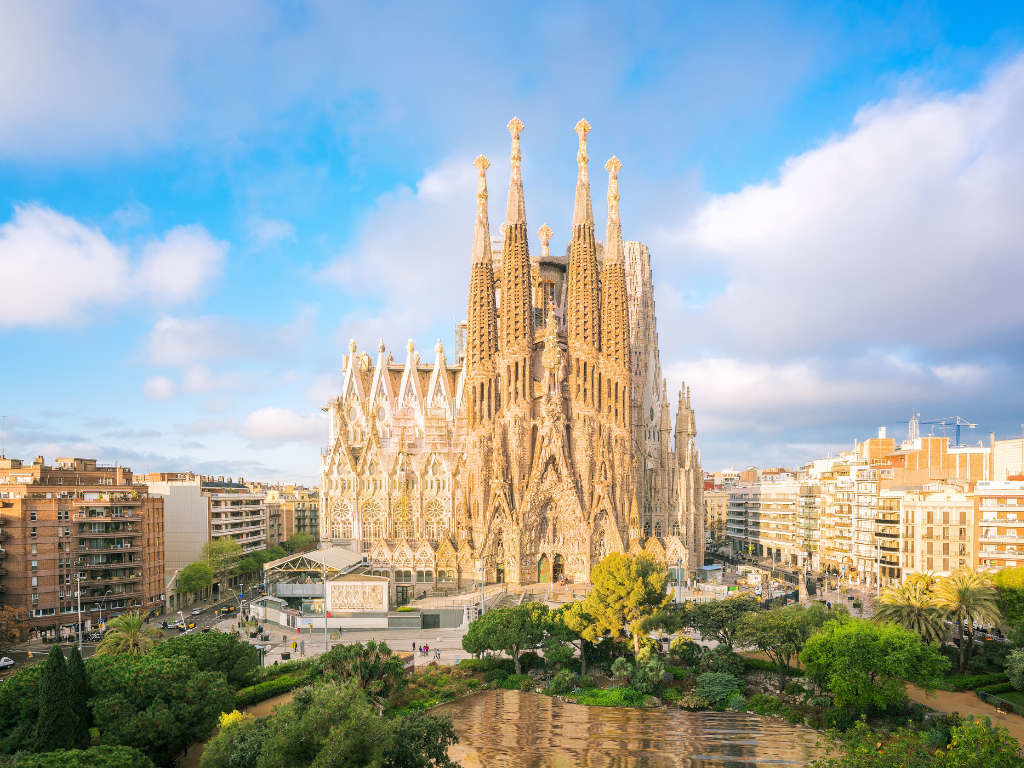 Barcelona abounds with landmarks that reflect Catalan architect Antoni Gaudí's modernist vision, including his famous unfinished basilica, the Sagrada Familia. Stepping further back in time, Barcelona's historic Gothic Quarter reveals its origins as an ancient Roman outpost and capital of the Crown of Aragon in the Middle Ages before transitioning into a modern metropolis in the 19th century. In the frame of its history, cuisine, and art, learn how the city is emblematic of the distinct Catalan culture.
Our on-the-ground expert, Guille Genestar gives us the inside scoop on what you can look forward to in 2022:
A vaccinated city of 80.3%, Barcelona enjoys a pandemic normalcy — wearing masks outdoors and indoors with proof of vaccination via the COVID passport. Concerts at the magnificent Palau de la Música Catalana, the Auditori, or the Liceu Opera House have returned, respecting the capacity and safety measures established by health authorities.
Last summer, the Sagrada Familia reopened for visitors, and now you can purchase tickets exclusively online to access the Basilica in a certain time frame, avoiding the long lines of before. For more on Gaudi's genius, the Museu Nacional d'Art Catalunya is holding an exhibition on the celebrated architect this year as well.
If you're looking forward to open-air festivals in 2022, Barcelona is ready to welcome you:
Guitar BCN from January to October
Barcelona Jazz Festival from January to October
Primavera Sound from June 2 to June 3
Sónar from June 16 to June 18
Pride Festival from June 23 to June 26
What's more, Barcelona strives to be a more green, pedestrian friendly city so that you can feel comfortable gazing at its beauty on foot.
The government's Superilla Barcelona initiative builds green hubs for relaxing in the sunshine on no-traffic streets. If that's not enough incentive, La Rambla, the most popular promenade in Barcelona, will be renovated in 2022 to give more space for pedestrians.
Rest assured, 2022 is a great year to see Barcelona in all its architectural and cultural refinery. Did you know you could learn about Barcelona online with Guille?

Fantastically alive with stunning architecture, striking art, and some of the best food around, CDMX is finally having its moment.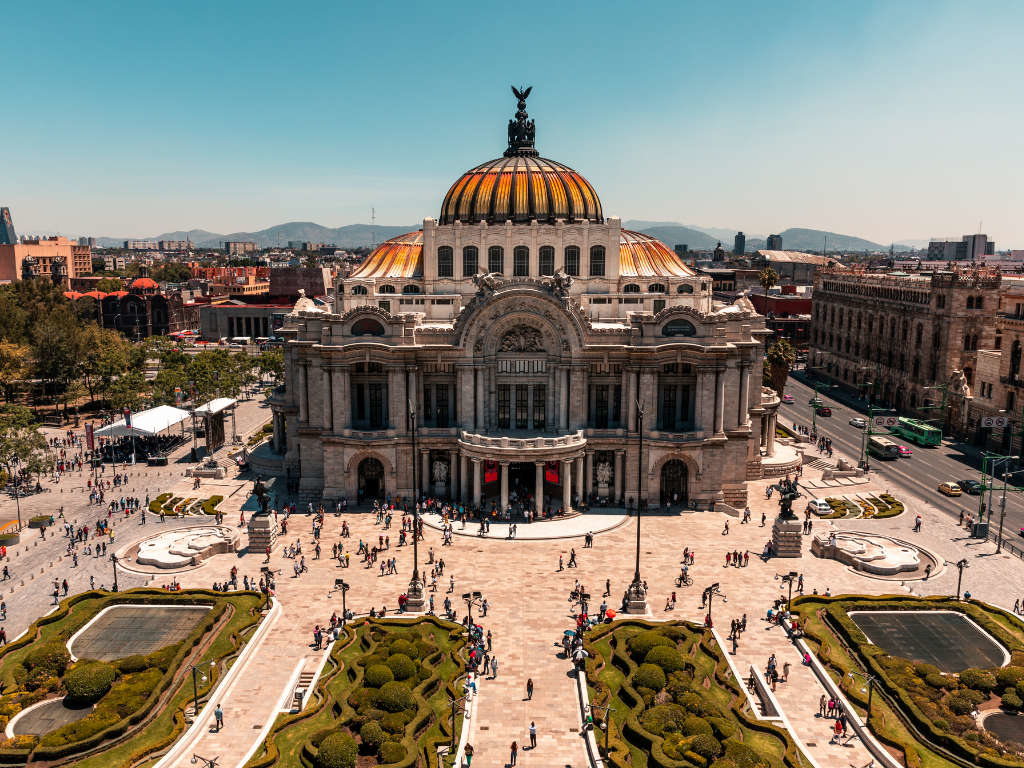 From its days as the center of the Aztec Empire to the sprawling modern metropolis of the present, Mexico City is a maze of history. Dig into the city's complex European roots with sites like the Metropolitan Cathedral, the shaping of modern Mexico through the murals of Diego Rivera, or the bohemian life of Frida Kahlo—all of which are integral to understanding the contemporary Mexican identity.
With its boulevards and bohemians, Paris lives up to its reputation as headquarters for the intellectually curious.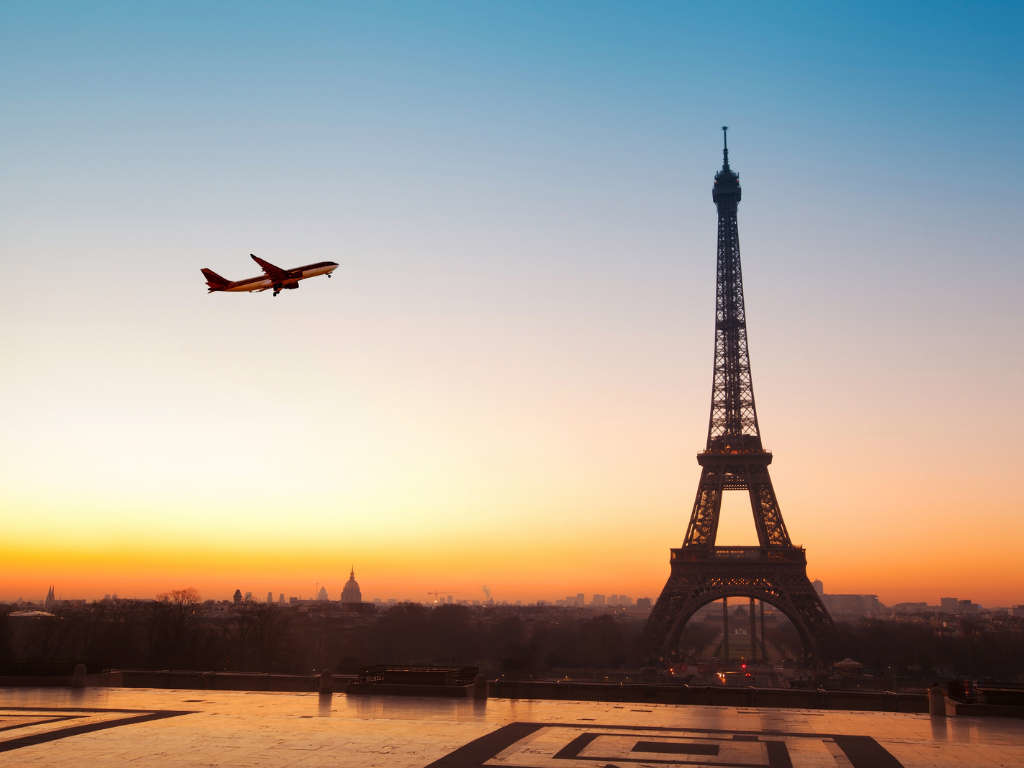 The glittering jewel of the Seine, birthplace of gothic architecture, hotbed of the Age of Enlightenment, cultural capital par excellence—there's a reason why Paris has entranced us for ages. This endlessly fascinating city has many intricacies: from its tradition of protest to its defining neighborhoods. Explore the sense of invention that has inspired French culture—including literature, art, fashion, and food.
Much more than the center of Oktoberfest, Munich is an intricate layering of Bavarian culture, a complicated World War II past, and, yes, some of the best effervescent beverages in the world.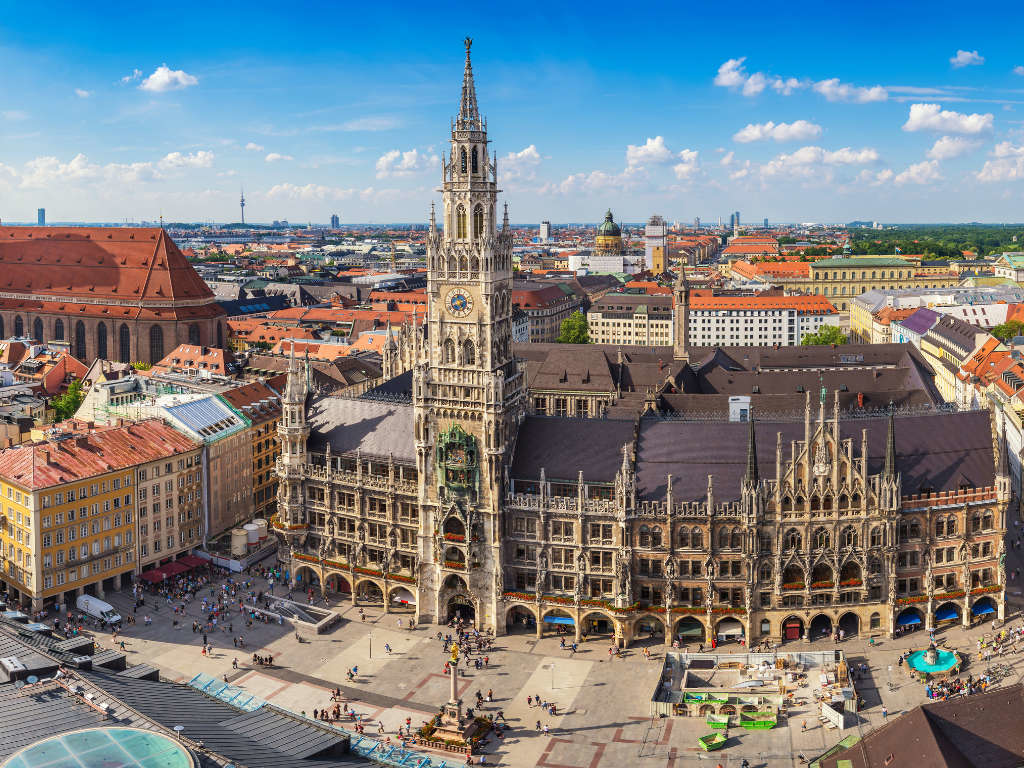 Once a quaint Alpine city, Munich has evolved into a veritable cultural capital. Shaped by a set of incredibly diverse forces, Munich's city center tells stories of monks and monasteries, Hitler and the Third Reich, the Bavarian Royal family, Hofbräuhaus beer, and Bavarian specialties like bratwurst and spätzle. Discover the magic of Munich.
Naples is a complicated, often contradictory place, where seaside promenades give way to tangled alleys and a gritty Neapolitan way of life that still persists across generations.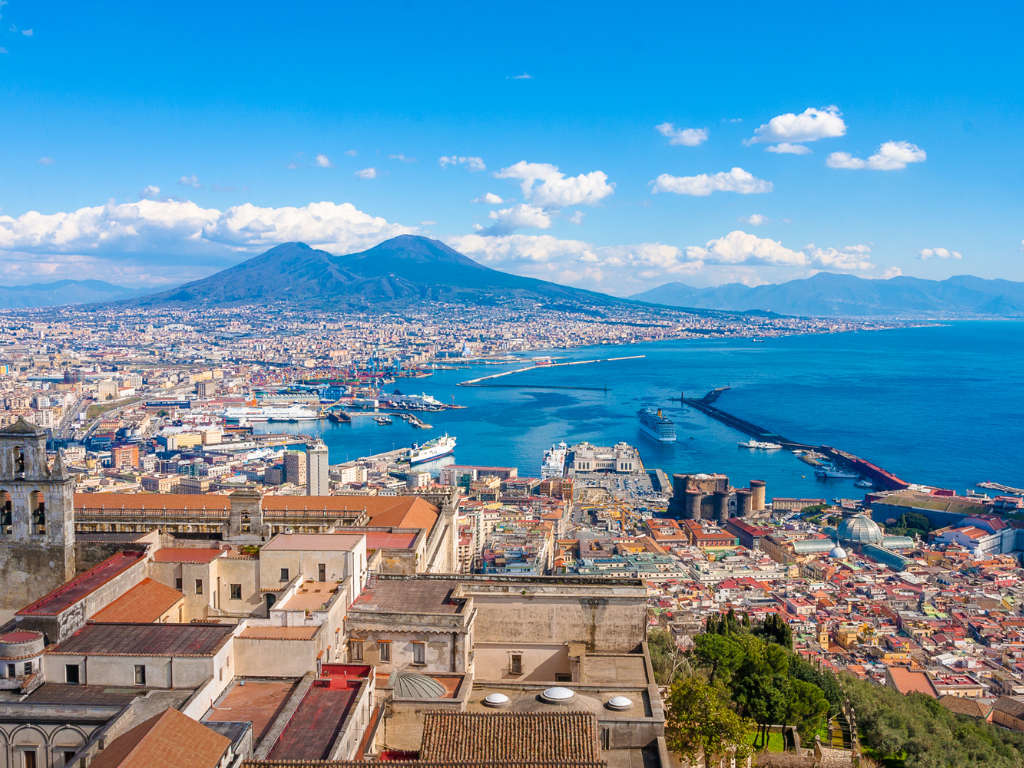 While Rome and Florence routinely host millions of international visitors, Naples has remained remarkably off the radar in Italy despite being just a day trip from the wonders of Pompeii. Its famous pizza, fascinating underground sights, scores of Roman and Greek art, and—perhaps most of all—indefatigable spirit make it an undeniable part of any Italian tour. Our expert guide on Naples, Fiorella Squillante, calls Naples a "continuous surprise."
Lisbon, which has proven to be remarkably resilient, is emerging as one of the cultural capitals of Europe.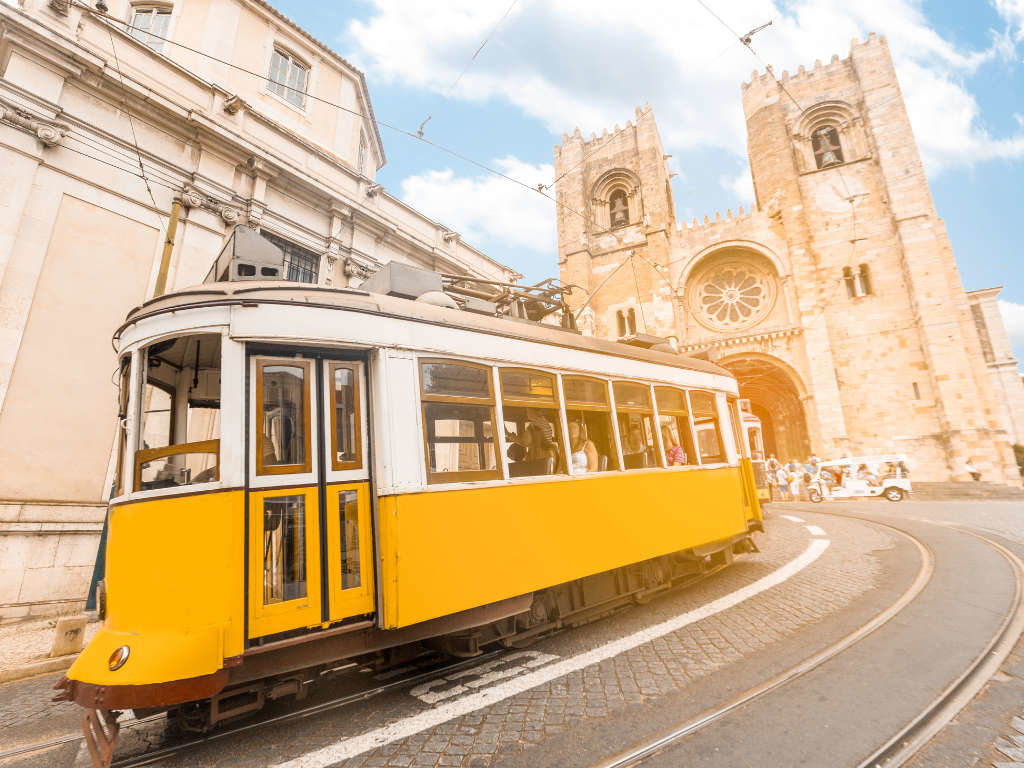 Arguably the oldest city in Western Europe, Lisbon was settled by Phoenician traders as far back as the 2nd century BC and was ruled by the Moors in the 10th and 11th centuries, conquerors whose influence can still be traced through architecture and design there today. More recently, Lisbon has weathered both physical and political upheaval, including a major earthquake in 1755 that razed much of the city and Salazar's totalitarian regime, which stifled Portugal for much of the 20th century. But the city keeps bouncing back, and its celebrated culinary traditions, Fado music and culture, and magnificent tiled art facades speak to its capacity for endless renewal. Step into the allure of Lisbon!
This welcoming and laid-back city is famous for Dutch masterpieces, tilting gabled architecture, UNESCO world canals, and more.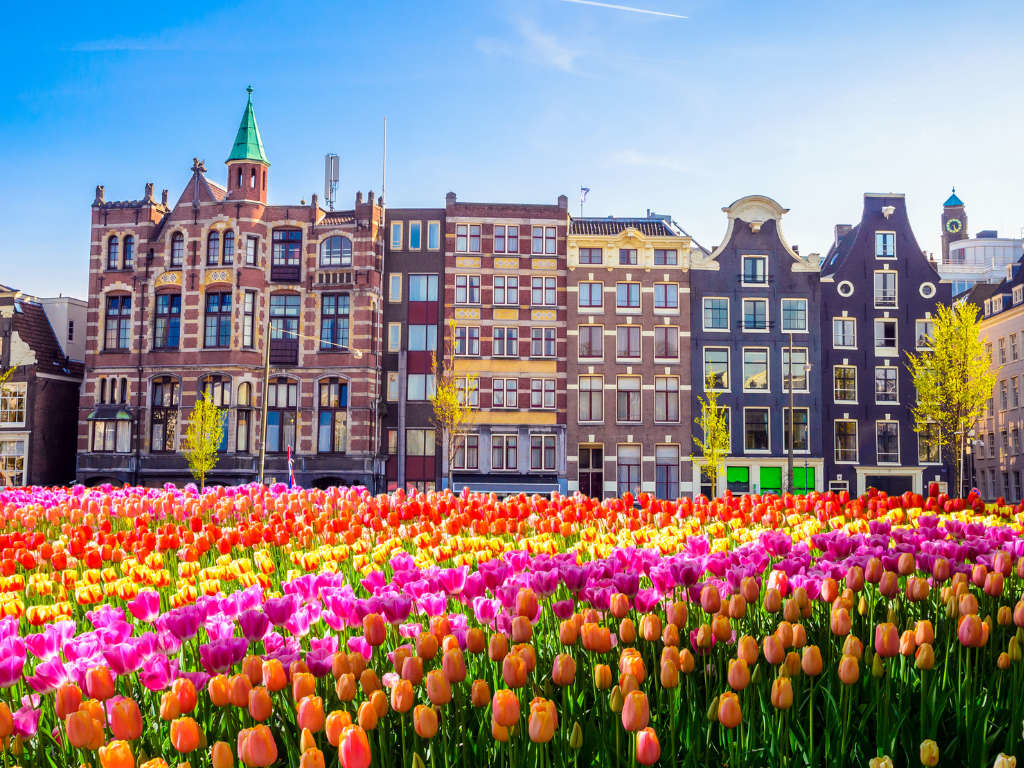 Amsterdam's canals and narrow houses offer echoes of its Golden Age in the 17th century, when explorers, investors, and traders led the city into a tremendous boom, and Dutch Old Masters painted the artworks that have captivated generations since. In more recent years, artists, immigrants, and social progressives have transformed Amsterdam into a forward-thinking and artistic metropolis.

You won't want to miss the glory of Amsterdam in 2022. Our expert, Alette Fleischer tells us that there's much to look forward to, especially in the springtime when the tulips, daffodils, and hyacinths are in full bloom. Come visit in April, Amsterdam's "Tulip Festival Month" when the whole city bursts with beautiful yellows and lavenders. See more springtime action at the Floriade Expo 2022, an international horticultural show held every ten years in Amsterdam. Did you know you can take an online seminar with Alette?
The Dutch city has something for every kind of traveler — explore a complex history robust with art and commerce, or experience the outdoors with beaches, woodlands, gardens, and more.
The center of Ancient and Modern Greece, and the birthplace of Western culture as we know it, Athens has been built on layers of history, piled—literally—on top of each other.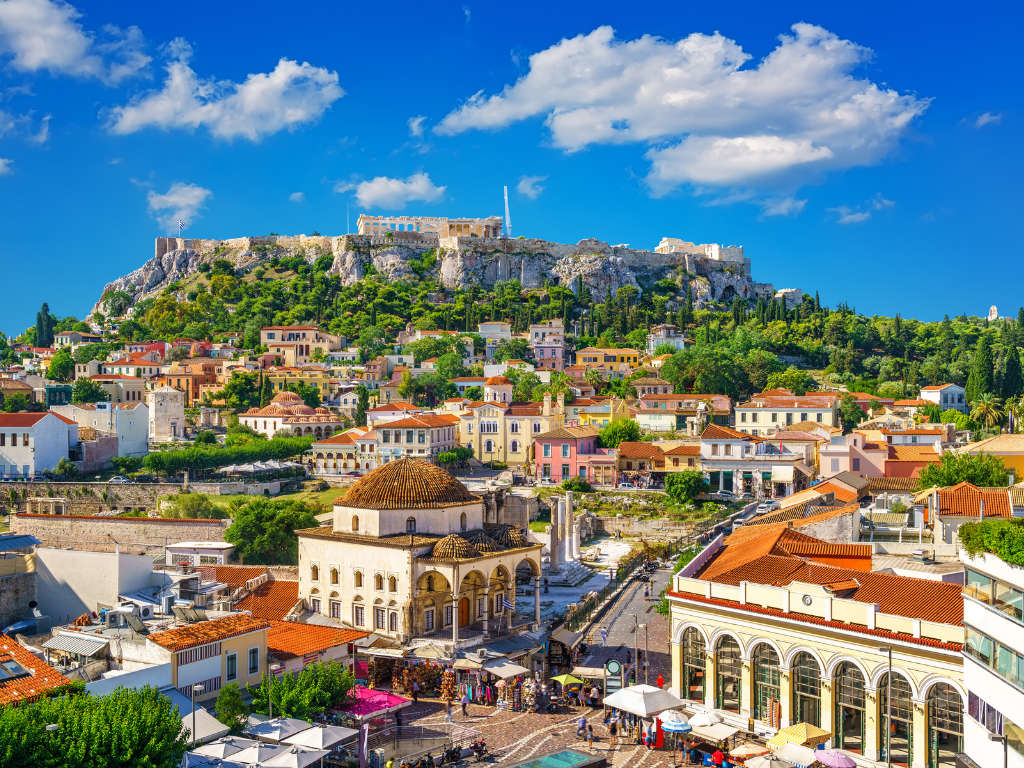 With nearly 3,000 years of continuous history, Athens is a marvel. Whether it's an archeological study of ancient Greek artifacts at the Acropolis, an in-depth look at the days of Socrates, or a view into contemporary Greek cuisine and politics, there's no better place to learn than the complex maze that is the Greek capital. The spirit of ancient Greece awaits you.
Long known as the city where East meets West, Istanbul's cosmopolitan past as the meeting point of nationalities, traditions, and regions has ushered in a wonderfully rich present.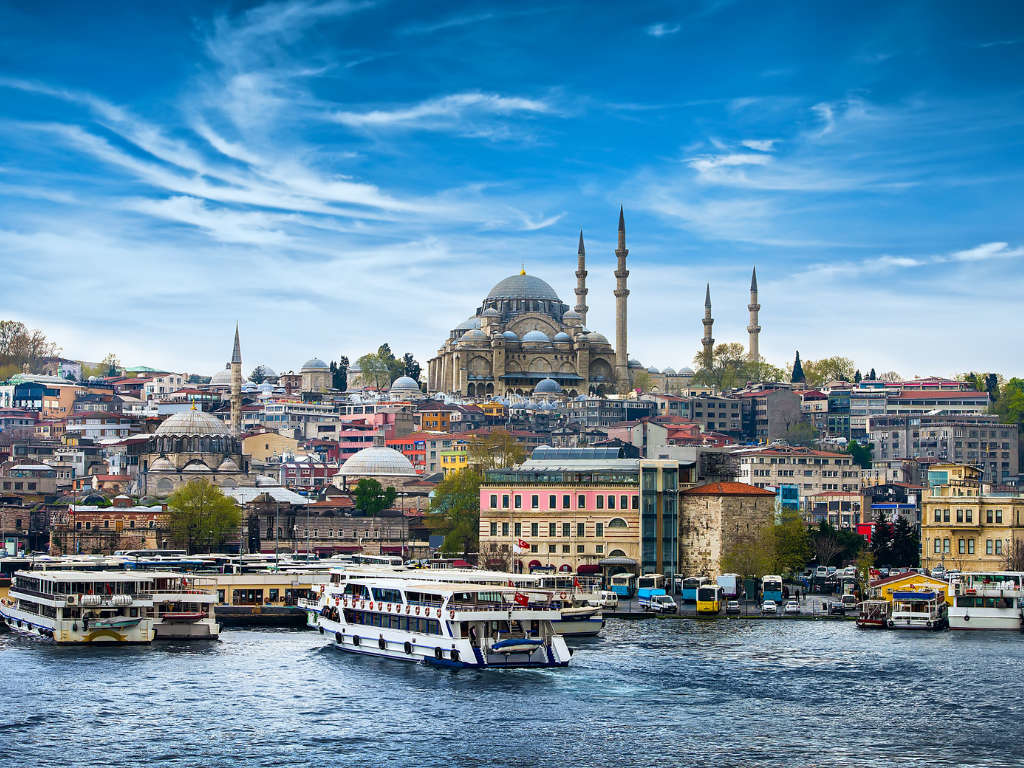 Modern Istanbul first opened to the West in the 19th century as the fading Ottoman Empire began a program of rapprochement with European powers. The interplay of those influences today remains visible in a wonderfully diverse mix of neoclassical architecture, Art Nouveau Parisian-style covered passages, Turkish souks, and vibrant street life of cafes, shops, and fine restaurants. Feast your eyes upon the crossroads that is Istanbul.
Berlin, capital of Germany and urban hub since the 13th century, has—after two world wars and a cold one—emerged as a hip, youthful, and energetic metropolis.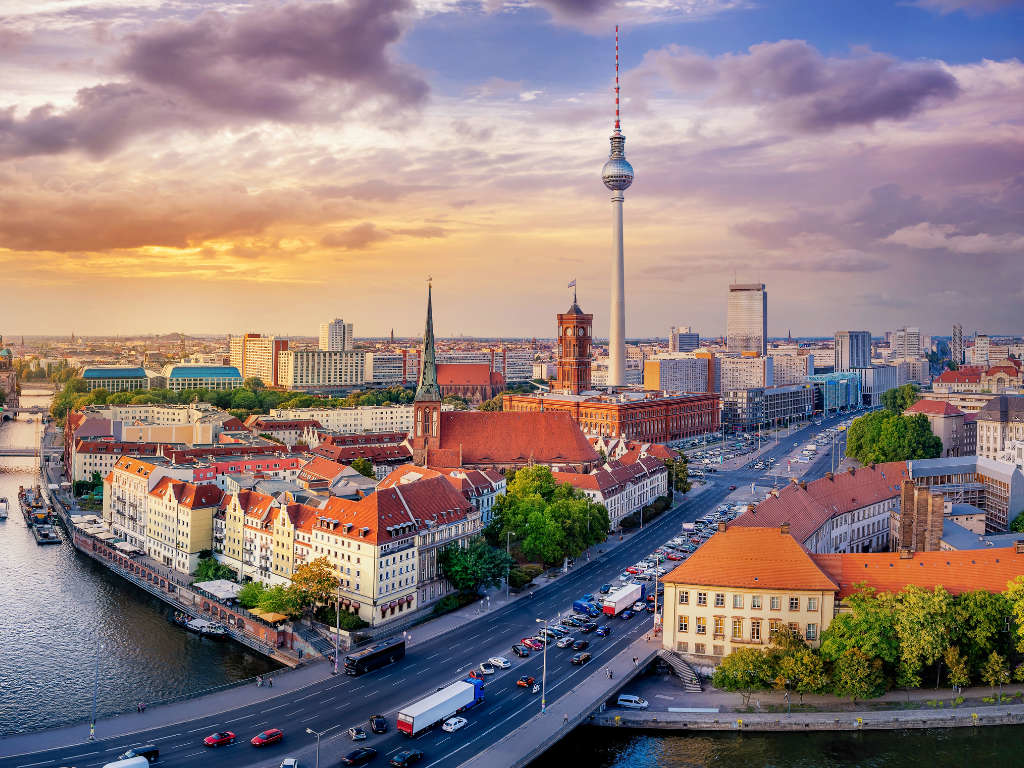 Berlin is a city with a rich and tumultuous history. Yet it is the past century that many find the most gripping. The chaos of World War I, the frenetic creativity of the Weimar Republic, the devastation from World War II and, finally, the Cold War all have a hand in defining this at once turbulent and fascinating city. But after so many decades of destruction and despair, Berlin has been rebuilt and has evolved into one of the most vibrant and exciting places in Europe, known for its cutting-edge contemporary art, architecture, and nightlife. Dive deeper into the city's transformation.
As the Capital of Scotland and one of U.K.'s loveliest cities, Edinburgh enchants with sweeping vistas, a magically medieval Old Town, a stately Georgian New Town, and—of course—Scotch whisky.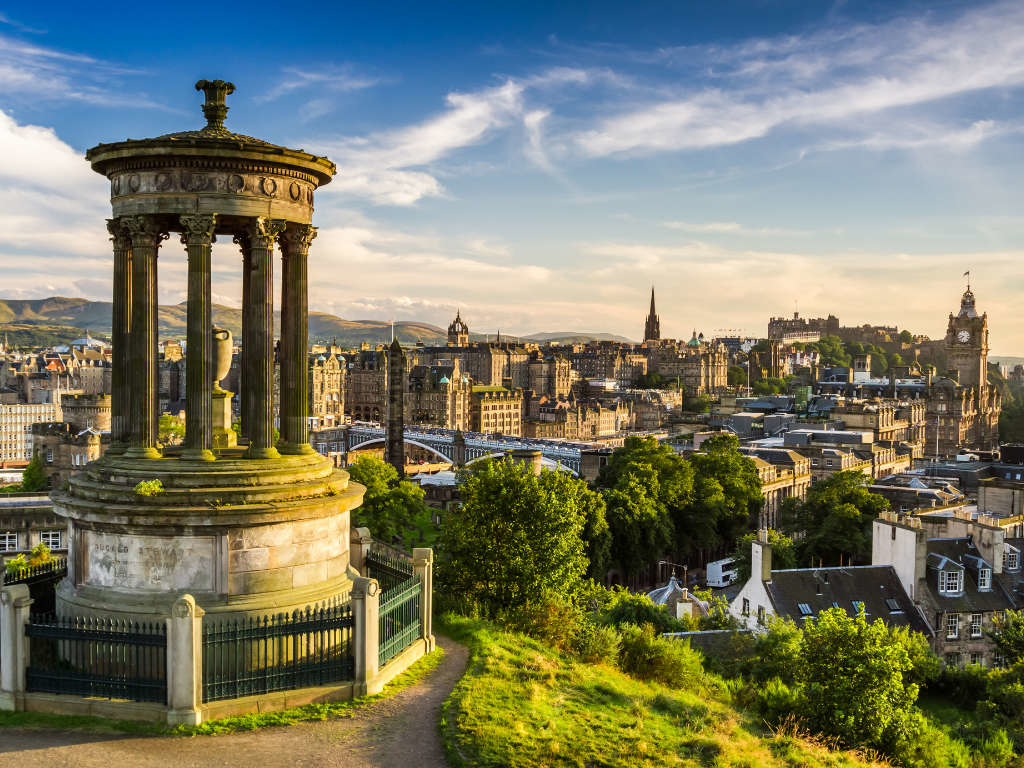 Edinburgh is itself a tale of two cities. While the dark, winding closes (alleys) of Old Town and the Royal Mile whisper histories of royal murders and espionage intrigues, the lovely New Town displays beautifully symmetrical townhomes befitting the city's central role in the Age of Enlightenment. Wash it all down with a taster or two of Scotch and a game pie and see why it's fast becoming the U.K.'s most popular destination.

A toast to 2022, another year of new discoveries, of more wonder, of doing what you love to do most — learning. Travel to new horizons with Context.
Other blog posts you may be interested in: