Tour Details
Tour Description
For first-timers and repeat visitors alike, deciding what to do in Amsterdam is no easy feat. This 2-hour Amsterdam orientation is designed as a practical and historical introduction to the city for first time visitors to the city. Beginning at your hotel or accommodation and tailored to your individual interests, let one of our Context local experts help you get started in Amsterdam.
Sites Visited
A stroll around your local neighborhood
Included
Meeting at your hotel or accommodation
Two hours with a local expert, to answer any of your questions
Various visual aids to acquaint you with the city (maps, etc.)
Itinerary Detail
We will begin our experience in your hotel lobby or apartment, where our guide or staff member, a resident of and expert on Amsterdam, will explain the geographical layout of the city and how this relates to the area where you are staying. We can discuss your itinerary and help you make any last-minute plans, as well as answer all your questions, from what is the best day to visit Rembrandt's House (also visited on our
Rembrandt in Amsterdam Tour
) or take a
Van Gogh Museum tour
, to how the public transport system works. To help you get acquainted with the places and things that you will be seeing, we'll bring along maps and resources, as well as offer our tips on local Amsterdam customs and our top suggestions for dining, shopping, insider events, and concerts.
We will then head outside for a stroll and a discussion of the city's history, absorbing the neighborhood ambiance under the guidance of a seasoned local. The historical buildings and monuments that pepper the city center will form a trail for us to follow as we weave through the area, and we'll point out the best markets, cafés, canals and out-of-the-way spots. When our time together is finished, you'll be armed with maps, a little bit of history, and a better sense of how best to navigate Amsterdam's higgeldy piggeldy cityscape.


Where You'll Start
Tour Experts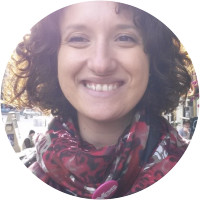 Belina is a freelance guide and art educator for several museums in Amsterdam. Prior to moving to Amsterdam, she lived for twenty-one years in Italy, where she achieved a Master's degree from the University Of Milan in History of Art and Critics. Her background includes experience in art history, cultural management, and art criticism. She is currently living in Haarlem.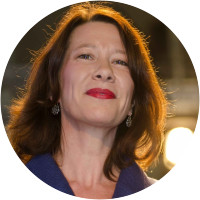 Alette has an MA in Art History (Vrije Universiteit, Amsterdam) and holds a Ph.D. in the History of Science and Technology (University of Twente, Enschede). For both her thesis and her dissertation, she researched the intricate relationship between nature, art and science in the 20th century (thesis) and the 17th century (dissertation). Sculpture parks, ornamental gardens, and botanical gardens form the sites of study. As an independent scholar, she presents papers and writes articles on this subject. Alette also teaches art history and lectures on topics such as 17th-century Dutch art and architecture, 18th century Empire design, garden architecture, and landscape engineering. She has curated several exhibitions and stood at the basis of the exhibition Black is Beautiful on the image of black people in Dutch art history. She lives in the city where she was born: Amsterdam.
Bas has worked in the hospitality industry in his hometown of Amsterdam for over 15 years in a variety of capacities. He feels that he has grown up in a global village - this liberal city which has a ridiculously rich history and has inspired millions all over the world. Amsterdam for Bas is not just beautiful canals, breathtaking architecture, red lights & coffeeshops. Amsterdam is a feeling, an attitude, a way of thinking. As a local and cultural expert, Bas knows his town very well and finds it always a true pleasure to show people what his Amsterdam is all about by trying to pass on some of that 'local feeling' to those who dare to explore a little further. He looks forward to welcoming visitors to Amsterdam.
Reviews can only be left by Context customers after they have completed a tour. For more information about our reviews, please see our FAQ.
Kamila's time with us was perfect. She helped us plan the rest of our time in Amsterdam and then took us on a wonderful neighborhood tour, exploring some streets off the normal tourist routes. She is also a very interesting, accomplished and enjoyable person.
Dec. 8, 2019
Comfortable stroll through the Jordaan. Barend added extras on 'hofs' and places to find Dutch design we were interested in. Personable, knowledgeable and up on local lore. Went out of his way to introduce us to Amsterdam and Holland.
Nov. 15, 2019
We would have appreciated knowing the standards for tipping on a private tour. It turned into an embarrassing moment. I wasn't sure you tip for a private tour, my husband was unprepared with $ because we didn't know suggested guidelines.
Oct. 9, 2019