Tour Details
Tour Description
On this seven-hour excursion by car, we will venture into the bucolic flatlands north of Amsterdam to discover how Holland came to be. Guided by a local expert on Dutch history, we will explore the villages around Edam and the Beemster polder (a UNESCO World Heritage Site) to find out how their residents came to live in an area below the water level. This initial question leads us directly to the famous Dutch windmills, which will feature prominently on our tour. We may also stop by at a cheese market or a clog-making workshop, to discuss the stories behind these other typical symbols of Dutch culture. Our excursion will leave us with a profound understanding not only of where these stereotypes come from, but how these facets of traditional life in Holland continue to influence Dutch economics, culture and society in modern times.
Starting out in a private vehicle at your accommodation, we'll leave the busy streets of the capital city behind in favour of the open landscape of the surrounding farmland. During the drive, our expert guide will begin to explain how the land beneath our wheels has been drained for centuries to enable people to live and work there. Our first stop will be in the historical town of Edam, and perhaps onto other smaller villages in the surrounding area. As we wander through these villages, taking in the charming scenery, our guide will discuss how they developed and what life is like for their residents. We may also get the chance to stop by at a cheese farm or market to learn about the age-old processes for making one of Holland's most famous exports.
From here we will continue to one of the highlights of our day, a visit to Schermermolen--a museum inside a still-functioning windmill. Here, we will see up close exactly how the windmill worked to transform marshland into a terrain fit for agriculture and industry. The windmill served as both workplace and home for the miller and his family, and our guide will bring their story to life as we explore its cosy interior. As our time together concludes, we will return to Amsterdam with a new appreciation of how and why this unique country functions as it does today.
FAQ
Will we visit the Zaanse Schans?
The excursion can be customized to include a stop at Zaanse Schans. Please request this in the notes section when placing your booking and we'll follow up with you further.

Can I book for a group larger than six?
Please contact us to book for a group larger than six. It is possible but we would need to adjust the pricing to account for a larger vehicle.

What costs will I need to cover on the day?
You will need to cover the cost of lunch.
Where You'll Start
Tour Experts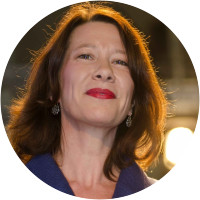 Alette has an MA in Art History (Vrije Universiteit, Amsterdam) and holds a Ph.D. in the History of Science and Technology (University of Twente, Enschede). For both her thesis and her dissertation, she researched the intricate relationship between nature, art and science in the 20th century (thesis) and the 17th century (dissertation). Sculpture parks, ornamental gardens, and botanical gardens form the sites of study. As an independent scholar, she presents papers and writes articles on this subject. Alette also teaches art history and lectures on topics such as 17th-century Dutch art and architecture, 18th century Empire design, garden architecture, and landscape engineering. She has curated several exhibitions and stood at the basis of the exhibition Black is Beautiful on the image of black people in Dutch art history. She lives in the city where she was born: Amsterdam.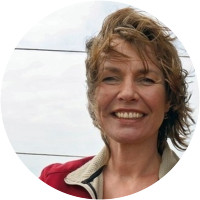 After building a sail training ship to educate young trainees to work together and develop their skills on the water, Josette sailed around Europe for more than 12 years. Prior to her years as a sailing instructor, she studied Cultural History in the Netherlands and now works in the field of cultural education. Josette is active as a lecturer on art and culture, and specialised lectures on the history of the tulip and bulb growing in the Netherlands. North of Amsterdam is the region in Holland where Josette has her home, and she is passionate about introducing visitors to the most hidden towns and landscape of the 'real' Netherlands. She particularly enjoys taking guests on interesting trips to the towns of Hoorn or Enkhuizen, or to Texel, one of the 5 isles of the Netherlands, for an interdisciplinary experience combining nature, art and history.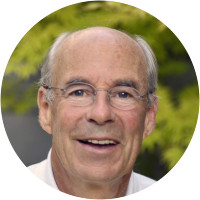 Henk has a wealth of information about the socio-economic and cultural development of the Netherlands and his hometown, Amsterdam. After completing his University studies, Henk joined the UN and subsequently the Dutch Ministry of Foreign Affairs and Development Cooperation. He is an avid traveller who has been to over 70 countries all over the world, for work and for pleasure. His global perspective has allowed him to appreciate even more the uniqueness and beauty of the Netherlands and Amsterdam. As an economist, Henk is fascinated by how this small country became the wealthiest nation in the world in the 17th century and how the citizens of Amsterdam contributed to this remarkable development. He loves to share his knowledge with visitors on Context tours. Henk is married to a former classical ballet dancer and actress. He is open-minded, well spoken, humorous and eager to share his knowledge. He loves 17th century Dutch paintings, the French impressionists, music, nature and wildlife photography, meeting other people, and rollerblading around the Vondelpark.