Tour Details
Tour Description
In this 3-hour introductory walking tour of Amsterdam we'll visit Amsterdam's Old Town with a local historian, painting a vivid image of this free-wheeling and artistic city, from the charm of the canals to the pleasures of De Wallen. This is a perfect orientation tour for the first-time visitor.
Amsterdam's Old Town
Our walk begins just a stone's throw away from the spot that helped give Amsterdam its name: Dam Square. We'll discuss the origins of the city and form an understanding of the foundational aspects of Dutch culture, which are reflected in the development of the medieval city. We'll get our bearings at this central square, also home to the World War II National Monument and the Nieuwe Kerk (New Church). The church isn't used that often these days, except for the most special of occasions—like royal investitures, and the wedding of King Willem-Alexander and Queen Maxima.
Into the City Center
From here, we'll move through the streets of the city center, making our way past the Royal Palace. This impressive building was once the Town Hall, until Louis Napoleon Bonaparte (not the one you're thinking of, but his younger brother/step-son-in-law—we know, it's confusing, we'll spare the details) seized power in the Netherlands and installed himself as ruler. Although it wasn't long until control shifted back to the House of Orange, the name has stuck. Leaving Dam Square, we'll catch a glimpse of Amsterdam's UNESCO World Heritage Site: the architectural marvel of the canal belt. (If you want to spend time getting to know this area properly, we have a
Dutch Golden Age Tour
that can help with that.) Along the way to the canal belt, we may also stop in at the Begijnhof courtyard, a time capsule of the 17th-century. We'll take time to discuss Amsterdam's economic flourishing during those years and how that success has made the city what it is today.
By the time we finish our walk together, we'll have a sense of how Amsterdam came to be and what it is today. We'll have had a taste of the city's story—all the better to get out and explore further on your own, or on one of our other
Amsterdam Walking Tours.
.
FAQs
Will we visit the Red Light District on this tour?
As of April 2020, Amsterdam has prohibited walking tours from passing prostitution windows in the city center. While this may be a topic for discussion on your Introduction to Amsterdam tour, you will not spend time in the Red Light District itself.
Where You'll Start
Tour Experts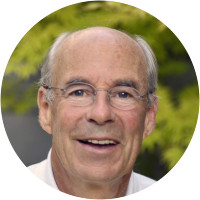 Henk has a wealth of information about the socio-economic and cultural development of the Netherlands and his hometown, Amsterdam. After completing his University studies, Henk joined the UN and subsequently the Dutch Ministry of Foreign Affairs and Development Cooperation. He is an avid traveller who has been to over 70 countries all over the world, for work and for pleasure. His global perspective has allowed him to appreciate even more the uniqueness and beauty of the Netherlands and Amsterdam. As an economist, Henk is fascinated by how this small country became the wealthiest nation in the world in the 17th century and how the citizens of Amsterdam contributed to this remarkable development. He loves to share his knowledge with visitors on Context tours. Henk is married to a former classical ballet dancer and actress. He is open-minded, well spoken, humorous and eager to share his knowledge. He loves 17th century Dutch paintings, the French impressionists, music, nature and wildlife photography, meeting other people, and rollerblading around the Vondelpark.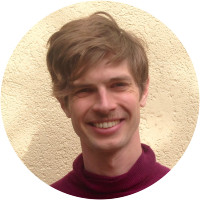 After completing his Bachelor Degree in History and a Master Degree in Museum Studies at the University of Amsterdam, Barend worked in several museums both as a curator, guide and researcher. First at the Jewish Museum in Amsterdam where he was initially invited because of his thesis on memorials, but ending up researching Jewish food culture! A complete change of subject, but that ideally suits Barend's many interests. In Museum het Schip he curated several exhibitions on the Amsterdam School, an architectural style unique to the Netherlands. At the Rijksmuseum he worked in the field in which he majored: the manifestation of colonial history in museums in the Netherlands. Here he researched the provenance history of holy heirlooms of the Javanese prince Diponegoro. At the museums he worked in he encountered stories of works of art or historic objects that got lost over the years, and his latest project is creating a podcast in which he traces down their histories, and with luck the objects themselves. He looks forward to sharing his love for 'forgotten' histories with you on his tour.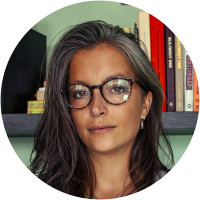 Josje is a Dutch multi-disciplinary artist, freelance guide and hands-on media educator. She has a Bachelor's degree in Fine Art and in Arts and Design Education. Josje has extensive experience in teaching students aged 5 – 95 in all various aspects of art, and has ran media workshops, art critique courses, motion graphic studies and various tours. Due to her diverse background she's incredibly fascinated by the city's wealth of stories, from art to (Jewish) history and colonial heritage which she's keen to share. Her tours are lively, in-depth and delivered with a sense of humor. She loves connecting the dots and interacting with Context clients. In her free time Josje loves to make CG-based art and music, touring through Europe as a DJ or reading up on her favourite subjects like art-history, Amsterdam & colonial history, sociology, esoteric philosophies or psychology.
Reviews can only be left by Context customers after they have completed a tour. For more information about our reviews, please see our FAQ.
We have had some extremely knowledgeable guides on our previous Context tours. Although Henk was very nice and we enjoyed his company, he wasn't as informed on the history and architecture as other guides. I would have liked to understand more of the history of the city.
Aug. 6, 2019
Guide excellent. Context gives the best tours. Been using company for years.
Aug. 2, 2019
Henk is AMAZING. Best tour, great guy, all around fantastic. He is a gem.
Jul. 21, 2019