Tour Details
Tour Description
Since well before the 14th century, Jews have been a vital part of Amsterdam's social fabric and have left important legacies for the city's landscape. During this 3-hour Jewish Amsterdam tour with a local historian we will explore Jewish life in this city and uncover how this community has grown, struggled, and shaped the diverse culture of Holland's capital.
Jewish Amsterdam Tour
Our walking tour of Jewish Amsterdam will begin with a look at the community's economic life. On-site visits to a famous diamond seller and the union of diamond cutters—one of the first in Holland—will spark our discussion of how Jews entered this trade. We may also visit the birthplaces, homes, or other monuments of famous Jews who worked in various trades and disciplines, such as the philosopher Spinoza, the entertainment entrepreneur Tuschinksi, or the feminist Aletta Jacobs.
Venturing Inside the Portuguese Synagogue
In order to understand Jewish spiritual life in Amsterdam, we'll visit both sefardim and ashkenizim synagogues, including the stunning Portuguese Synagogue. Inside, the sweeping spaciousness of this massive 17th-century structure, borne up by enormous columns, marks it as a centerpiece of the Jewish District. With the synagogue's unique sand-covered floor under our feet, we'll consider Jewish daily life and social organization, including how Amsterdam's forward-thinking public policy provided opportunities for Jews that didn't exist in many other European capitals at the time. (We look more closely at these policies and Dutch progressivism generally on our
Introduction to Amsterdam Tour
.)
"Seeing the Portuguese Synagogue was a highlight of my entire week in Amsterdam - I really appreciated [my guide's] knowledge."
Marred By Tragedy
Leaving the Jewish District, we'll turn our attention to the ravages of World War II and the Holocaust, which destroyed the Jewish community in Amsterdam. As we walk along the canals, we'll stop at the simple, gleaming stone that marks the Monument to Jewish Resistance. We'll also visit the exterior of the Hollandse Schouwburg, a cultural museum housed in a former theater, where thousands of Jewish children were once loaded onto transport ships bound for German concentration camps. Our guide will help us grapple with the scope of destruction from the Holocaust, sharing stories and factual information with sensitivity to this difficult topic. We may also visit the new Dutch Holocaust Memorial of Names, designed by Studio Libeskind and inaugurated in September 2021.
Diary of a Young Girl
As we wrap up our time together, we'll also discuss the centrality of Anne Frank's story to the Jewish experience in Amsterdam during the Holocaust. Although the famed Anne Frank House is not included due to guiding restrictions, our tour of Amsterdam's Jewish sites provides a comprehensive introduction. We'll emerge with both a deeper understanding of Dutch Jewish history and a toolbox of knowledge to guide further exploration.
Want to linger longer along the canals? Take a look at our
Dutch Golden Age Tour
, which spends plenty of time there.
Important Info: Anne Frank House
Due to space limitations,
guided tours are not permitted inside the Anne Frank House.
Instead, they have an excellent self-guided exhibition which we highly recommend you explore independently. We also recommend taking our Jews in Amsterdam tour as a precursor to your visit to the Anne Frank House, to gather historical context.
IMPORTANT: you should purchase timed Anne Frank House tickets in advance
to avoid potentially long queues. This can be done
here
. Please note that tickets can sell out up to several months in advance.
FAQ
What is a private tour?
Our private tours are limited exclusively to travelers in your party. They are designed to provide a learning experience that is completely tailored to you and your traveling companions. Private tours give you more flexibility with scheduling (you decide when the tour best fits in your trip), the ability to tailor your itinerary (we'll work to match the itinerary to the interests and dynamics of your group), and more personalized time with your guide.


Why does this tour not include Anne Frank House?
Due to space limitations, we do not go inside Anne Frank House on any of our tours. Indeed, for this reason, the museum itself does not provide guided tours. Instead, they have an excellent self-guided exhibition which we highly recommend you explore independently. IMPORTANT: you should purchase timed tickets in advance to avoid potentially long queues. This can be done
here
, as soon as possible (tickets sell out up to several months in advance). We recommend our Jews in Amsterdam tour as precursor to Anne Frank House, to gather historic context.
Is this tour suitable for clients with mobility issues?
Yes, both the
Portuguese Synagogue and Jewish Historical Museum are wheelchair accessible. However, the streets of Amsterdam are frequently cobbled and can be uneven. If you have any mobility concerns, please email us the let us know and we can ensure the tour is adapted to you.
Where You'll Start
Tour Experts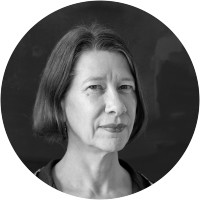 Alette has an MA in Art History (Vrije Universiteit, Amsterdam) and holds a Ph.D. in the History of Science and Technology (University of Twente, Enschede). For both her thesis and her dissertation, she researched the intricate relationship between nature, art and science in the 20th century (thesis) and the 17th century (dissertation). Sculpture parks, ornamental gardens, and botanical gardens form the sites of study. As an independent scholar, she presents papers and writes articles on this subject. Alette also teaches art history and lectures on topics such as 17th-century Dutch art and architecture, 18th century Empire design, garden architecture, and landscape engineering. She has curated several exhibitions and stood at the basis of the exhibition Black is Beautiful on the image of black people in Dutch art history. She lives in the city where she was born: Amsterdam.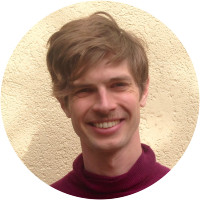 After completing his Bachelor Degree in History and a Master Degree in Museum Studies at the University of Amsterdam, Barend worked in several museums both as a curator, guide and researcher. First at the Jewish Museum in Amsterdam where he was initially invited because of his thesis on memorials, but ending up researching Jewish food culture! A complete change of subject, but that ideally suits Barend's many interests. In Museum het Schip he curated several exhibitions on the Amsterdam School, an architectural style unique to the Netherlands. At the Rijksmuseum he worked in the field in which he majored: the manifestation of colonial history in museums in the Netherlands. Here he researched the provenance history of holy heirlooms of the Javanese prince Diponegoro. At the museums he worked in he encountered stories of works of art or historic objects that got lost over the years, and his latest project is creating a podcast in which he traces down their histories, and with luck the objects themselves. He looks forward to sharing his love for 'forgotten' histories with you on his tour.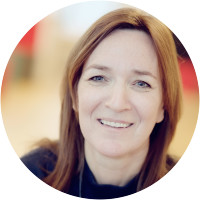 Anita studied Art History at the VU in Amsterdam and has vast knowledge about Dutch (Jewish) history and art. She gives tours in Dutch, English and Hebrew and is specialized in working with people who are visually impaired, families, and people within the autistic spectrum. Coming from a Jewish family, the traditions and her family history made her move to Israel. After living in Israel for 4 years, she returned to Amsterdam. She has also been active in the Amsterdam Jewish community as a board member of the Jewish schools.
Reviews can only be left by Context customers after they have completed a tour. For more information about our reviews, please see our FAQ.
What a great tour! Holly was not only knowledgeable but really nice to spend time with. She added her personal spin to the content which added to the experience. Five stars!!!
May. 24, 2023
Alette was fantastic! Very knowledgeable and friendly
May. 24, 2023
Everything was smooth
May. 3, 2023