Tour Details
Tour Description
Rembrandt van Rijn was arguably the greatest Dutch painter, and his life (1606-1669) provides a unique lens through which to understand the Dutch Golden age (a subject we explore further on our
Dutch Golden Age Tour
). On this 3-hour Rembrandt in Amsterdam Tour, an art historian or scholar will lead us through the historical neighborhoods where Rembrandt and his clients lived, taking us back to a heady era of prosperity, expansion, and growth for the Netherlands.
From the Rembrandt House Museum...
We'll begin in Rembrandt's House, a small museum dedicated to the artist and his time. In those days, there was a great diversity of religious groups living side-by-side in Amsterdam. Rembrandt himself hailed from a Catholic and Protestant household, and his clients included Jews, Mennonites, and Calvinists, among others. This makes his artwork ideal as a kind of textbook, prompting a conversation about Dutch tolerance and how it laid the groundwork for the country's social and economic success during the 17th century.
...to the Streets of the City
As we leave the museum and re-enter the streets of Amsterdam, we'll make our way to the Nieuwmarkt, Waag, and East India House. These colonial sites connect Rembrandt to the 17th-century economic boom when the Dutch dominated world trade, particularly in Asia—many of his best-known paintings, such as
The Night Watch
, portray significant figures of the time. (To see that painting in person, by the way, we highly recommend a
Rijksmuseum Tour
.)
Rembrandt in Amsterdam
Along our route, we'll also visit a number of squares, side streets, and historical buildings, each of which relate to the Golden Age or to Rembrandt himself. As we build a conversational portrait of Amsterdam during this period, we'll place Rembrandt's story in a greater context, helping us to understand his remarkable ability to reflect his time and surroundings.
Where You'll Start
Tour Experts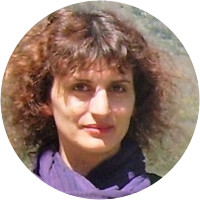 Eve is an art critic and a writer. She comes from an interdisciplinary background (physics, fine art, literature, art history) and completed her PhD at Leeds (2011) on conceptual art and experimental exhibition strategies. Her work examines art's social practices, multimodality and social semiotics. Eve has worked as a lecturer in Europe and Latin America, and has collaborated with art institutions as a curator, critic and artist in residence. She has recently returned from fieldwork in Brazil, and is working towards the publication of The Travel Diaries – Tales from Latin America. She has spent most of her life traveling and is intrigued by Amsterdam's multinational and transcultural community, and vibrant artistic scene. She believes that artistic expression is a particular means for imagining and coming together; a window to the world meant to look outward but also, as Baxandall said, at how we are looking at the world.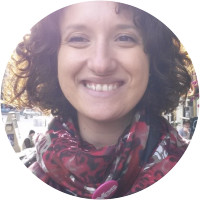 Belina is a freelance guide and art educator for several museums in Amsterdam. Prior to moving to Amsterdam, she lived for twenty-one years in Italy, where she achieved a Master's degree from the University Of Milan in History of Art and Critics. Her background includes experience in art history, cultural management, and art criticism. She is currently living in Haarlem.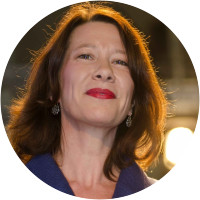 Alette has an MA in Art History (Vrije Universiteit, Amsterdam) and holds a Ph.D. in the History of Science and Technology (University of Twente, Enschede). For both her thesis and her dissertation, she researched the intricate relationship between nature, art and science in the 20th century (thesis) and the 17th century (dissertation). Sculpture parks, ornamental gardens, and botanical gardens form the sites of study. As an independent scholar, she presents papers and writes articles on this subject. Alette also teaches art history and lectures on topics such as 17th-century Dutch art and architecture, 18th century Empire design, garden architecture, and landscape engineering. She has curated several exhibitions and stood at the basis of the exhibition Black is Beautiful on the image of black people in Dutch art history. She lives in the city where she was born: Amsterdam.
Reviews can only be left by Context customers after they have completed a tour. For more information about our reviews, please see our FAQ.
The tour was OK, and our docent was enthusiastic, but I just don't feel like we got a full 3-hour "educationally curious" value from the tour. We have such high expectations and history with Context and its docents (just toured with Dora in Berlin - fabulous), that just being OK is not sufficient.
May. 17, 2018
Art historian knowledgeable and good communicator, interesting to walk in small area of Amsterdam that Rembrandt's frequented, bonus that Vanessa accompanied us in Rembrandt house with insights into his life and work, much better than a headset self tour Vanessa is a vivacious South American woman and her interest in art and society makes for an enjoyable and informative tour, well spoken, personable, focussed on our interests and questions, went over time
May. 16, 2018
Guide covered everything promised and answered all my questions. She was sensitive to my mobility needs. No suggestions for improvement.
May. 9, 2018