Tour Details
Tour Description
Rembrandt van Rijn was arguably the greatest Dutch painter, and his life (1606-1669) provides a unique lens through which to understand the Dutch Golden age (a subject we explore further on our
Dutch Golden Age Tour
). On this 3-hour Rembrandt in Amsterdam Tour, an art historian or scholar will lead us through the historical neighborhoods where Rembrandt and his clients lived, taking us back to a heady era of prosperity, expansion, and growth for the Netherlands.
From the Rembrandt House Museum...
We'll begin in Rembrandt's House, a small museum dedicated to the artist and his time. In those days, there was a great diversity of religious groups living side-by-side in Amsterdam. Rembrandt himself hailed from a Catholic and Protestant household, and his clients included Jews, Mennonites, and Calvinists, among others. This makes his artwork ideal as a kind of textbook, prompting a conversation about Dutch tolerance and how it laid the groundwork for the country's social and economic success during the 17th century.
...to the Streets of the City
As we leave the museum and re-enter the streets of Amsterdam, we'll make our way to the Nieuwmarkt, Waag, and East India House. These colonial sites connect Rembrandt to the 17th-century economic boom when the Dutch dominated world trade, particularly in Asia—many of his best-known paintings, such as
The Night Watch
, portray significant figures of the time. (To see that painting in person, by the way, we highly recommend a
Rijksmuseum Tour
.)
Rembrandt in Amsterdam
Along our route, we'll also visit a number of squares, side streets, and historical buildings, each of which relate to the Golden Age or to Rembrandt himself. As we build a conversational portrait of Amsterdam during this period, we'll place Rembrandt's story in a greater context, helping us to understand his remarkable ability to reflect his time and surroundings.
Where You'll Start
Tour Experts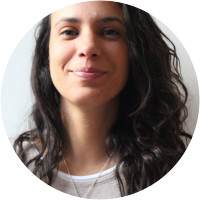 In 2012 Vanessa moved to Amsterdam and graduated with her MA in Design Cultures. Before this, she was in Caracas, Venezuela, working as an architect. Trying to find parallel lines between such different contexts, she uses her diverse background to deal with questions of how arts, architecture, language and design influence society - and vice versa. She also has a special interest in hands-on experiences and a playful approach to learning. Since she moved to Amsterdam she has gained extensive guiding experience focusing on the culture of the Netherlands, from the man-made drying of the land to the civilization around it and how this society is expressed within the arts. Her interests in urban developments also lead her to be continually active as a symposium lecturer and author.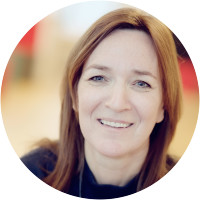 Anita studied Art History at the VU in Amsterdam and has vast knowledge about Dutch (Jewish) history and art. She gives tours in Dutch, English and Hebrew and is specialized in working with people who are visually impaired, families, and people within the autistic spectrum. Coming from a Jewish family, the traditions and her family history made her move to Israel. After living in Israel for 4 years, she returned to Amsterdam. She has also been active in the Amsterdam Jewish community as a board member of the Jewish schools.
Reviews can only be left by Context customers after they have completed a tour. For more information about our reviews, please see our FAQ.
Alette was an excellent docent. She provided lots of information about Rembrandt in a fun and interesting way. We felt that we learned lots of the Rembrandt story.
Sep. 10, 2018
Knowledgeable docent who answered all of our questions and went at our pace. She showed us spectacular architecture and prepared us well for our upcoming visit to the Rijksmuseum.
Jul. 18, 2018
Personal amplification systems.
May. 23, 2018