Tour Details
Tour Description
The Rijksmuseum has emerged from a decade-long renovation as one of the world's great museums, home to masterworks from all eras of history. During this 2.5-hour Rijksmuseum Tour for Kids we'll discover the (sometimes hidden) treasures of the museum's rich collection and building. With an art historian on-hand—trained in working with families—to guide us through the galleries, we'll discover the cabinet of curiosities that is the Rijksmuseum, delighting children and adults alike.
Sites Visited
Rijksmuseum (interior and exterior)
Included
Skip the line tickets to the Rijksmuseum
Viewing of Rembrandt's The Night Watch
Itinerary Detail
Armed with a toolkit of activities to engage kids of all ages, our expert will give families the opportunity to interact with some of the Rijksmuseum's most inspiring objects and artworks, from ancient elk antlers to magic lantern slideshows, giant model ships and planes to beautifully detailed doll houses. At each stop, inquisitive questions and activities will engage young adventurers, helping them to see the items in their art historical context—not just as lifeless objects in a museum, but as treasures of the past.
At the end of our time together, we'll be familiar with some of the amazing objects and artworks housed in the grand cabinet of curiosities that is the Rijksmuseum. After exploring a wide variety of these pieces carefully, we'll understand more about the Netherlands, its history and culture, and its most famous artists. This will, in turn, help us reflect on why objects are kept in museums and what they can tell us about the past—and the present.


After your family walk at the Rijksmuseum, cross the Museumplein square and try a
Van Gogh Museum Tour
. Not traveling with kids ages 12 and under? Check out our standard
Rijksmuseum Tour
.
FAQ
What is a private tour?
Our private tours are limited exclusively to travelers in your party. They are designed to provide a learning experience that is completely tailored to you and your traveling companions. Private tours give you more flexibility with scheduling (you decide when the walk best fits in your trip), the ability to tailor your itinerary (we'll work to match the itinerary to the interests and dynamics of your group), and more personalized time with your guide.
Where do we meet? Where does it end?
We usually meet and end near the Rijksmuseum. Your confirmation email will have the exact meeting point details along with a map, and 24-hour phone number for any last-minute issues.
Can we customize this itinerary?
Yes, we can customize this tour to focus on a particular theme. Please contact c-europe@contexttravel.com to inquire about customization options.

Can we book this walk for later in the day?
The Rijksmuseum becomes very crowded throughout the day. It can be especially difficult to do the family-focused activities on this walk as the museum gets more crowded. We strongly recommend a 9:00 am start time, but we can certainly accommodate requests for other times.


Do we need to purchase our own museum tickets?
No. Unless you remove the museum tickets from your cart, we will purchase tickets on your behalf and your expert will have the advance tickets ready for you. If you remove the tickets from your cart, we will assume you will be purchasing a museum pass or tickets on your own.


Can we use the tickets to re-enter the museum after the walk is finished?
Tickets for the Rijksmuseum are not timed and are valid for the whole day, so you can go in and out as much as you like.

Does this tour include any current temporary exhibitions?
The tour visits the Rijksmuseum's permanent collection. Your entry tickets are valid for temporary exhibitions as well, but often, it is necessary to separately book time slots for visiting the exhibition(s). If you would like to include a particular temporary exhibition, we can usually do so on a private, custom basis. Please get in touch with us for more information and updated pricing.
Where You'll Start
Tour Experts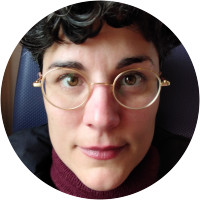 Roser studied Translation and Interpreting at the Universitat Autònoma in Barcelona. She did a minor in History and Linguistics in Amsterdam and fell in love with this city. She spent two more years studying Voice Over and Drama Studies. After a decade working in tourism, she became a tour guide. Her first focus was the History of Amsterdam, but it spread to the rest of the country. In 2013 she began guiding curious minds through the Jewish History of Amsterdam. In 2019 she got her diploma as a National Guide, while working at the Anne Frank House. She is now on her first year of the Art History bachelor's degree at the Universiteit van Amsterdam. You can find her behind the counters at the Museum of Modern and Contemporary Art in Amsterdam, the Stedelijk Museum.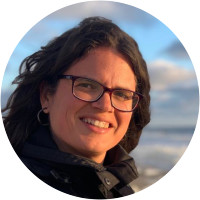 Vanessa has lived in the Netherlands for over fifteen years. As an Art Historian and expert in Cultural Heritage, living here has sparked her curiosity about this country and its society, with its unlimited options of sites to enjoy and explore. She speaks English, Spanish, and Catalan, as well as Dutch because she believes it is important to be able to understand the society that has welcomed her. The fields in which she is specialized are Heritage and Museums like the Van Gogh Museum (where she has worked as an official guide for the same museum organization) and the Rijksmuseum, but also the city of Amsterdam itself because every step you make in this city opens a new historical window. She has been working as an assistant curator in different galleries and museums of Amsterdam and as a Heritage Specialist and Consultant for the University of Barcelona, the Catalan Government, and also for U.S. companies. As a guide, she aims to help visitors feel like locals and to expand their knowledge about the art, history, and culture of the Netherlands.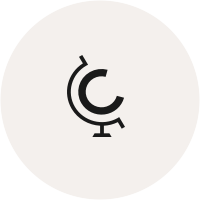 Laura is an art educator consultant and a content writer specialised in visual and performative arts. She obtained a B.A. in Anthropology and a M.A. in Art and Theatre (University of Bologna and Paris), focused on the aesthetics of contemporary art that explores childhood. She integrated her studies with a Master's in Children's and YA Literature, starting to collaborate with museums and theatres, mainly in the field of modern and contemporary art(s). In the last 10 years she has worked for education departments of museums, foundations and institutions in Italy, France and The Netherlands, curating and leading learning activities for groups of all ages, from pre-school groups to universities but also adults, sponsors and teachers. Specialised in inclusive programs, she draws from her background in theatre and visual art to engage diverse audiences and to encourage personal connections with places and exhibitions.
Reviews can only be left by Context customers after they have completed a tour. For more information about our reviews, please see our FAQ.
Vanessa was on time for the meeting, but it's not obvious which side of Cobra is the entrance. Tell us a compass direction for what you think is the entrance. Vanessa was excellent in describing various aspects of the several paintings she focused on, and then of showing us the artefacts in the lowest level of the museum. The children paid attention throughout (although it may not have looked like they were), and the adults as well found many of Vanessa's comments to be very helpful in understanding the paintings and objects.
Jul. 4, 2019
Vanessa was amazing! What had such a great time and she entertained our two little ones well. She changed direction when they were getting antsy and showed them digital close ups on the iPad for more detail. We learned so much.
Jun. 30, 2019
Tour guide was great. Related to the children well. Difficult but I would try to create a game for the kids. Treasure hunt, clues, etc. Children can get a bit bored in the museum depending on age.
Feb. 19, 2019
Context Experts in Amsterdam
Get to know one of the experts leading this tour