Tour Details
Tour Description
From those famous sunflowers to iconic landscapes and self-portraits, Van Gogh and his work continue to influence our cultural imagination. But who was this man, and how did his tumultuous personality and relationships manifest in his art? We'll dig into the life and work of this enigmatic artist on our 2-hour Van Gogh Museum Tour in Amsterdam, a tribute to one of the most beloved artists, both in the Netherlands and around the world.
Van Gogh Museum Tour
The
story of Vincent Van Gogh
combines high drama and a remarkable outpouring of creativity. Throughout his life, the artist suffered highs and lows, states and extremes that are expressed in his masterful, beautiful paintings.
Though he lived in relative poverty, Van Gogh suspected that his work would one day become important, and he couldn't have been more correct. Amsterdam's Van Gogh Museum in his honor is the world's largest dedicated to a single artist and is testament to his incredible ongoing legacy.
Van Gogh and Amsterdam: an Art History Love Story
After extensive renovations, the Van Gogh Museum recently reopened its doors to the throngs of art lovers clamoring for an encounter with the artist's vivid paintings. In the company of an art historian, we'll spend the entirety of our time together in the various galleries of the museum. While the works themselves—with their thick layers of vibrant paint, unexpected colors and imaginative, near-magical textures and patterns—are fascinating enough, we'll also look at the social and biographical meaning behind the scenes. Using stories and details from Van Gogh's life, we'll analyze notable works of the museum's collection and place them along the timeline of his artistic development.
Take Aways
By the time we exit the museum and return to the large Museumsplein Square, we'll have a sense of Van Gogh's importance to art history in Amsterdam and around the world. Not only that, we'll have an appreciation for the mastery of his paintings and a deeper understanding of Vincent—the man and the myth. Why not then cross the square for a broader perspective on Dutch art on our
Rijksmuseum Tour
?
FAQ
What is a private tour?
Our private tours are limited exclusively to travelers in your party. They are designed to provide a learning experience that is completely tailored to you and your traveling companions. Private tours give you more flexibility with scheduling (you decide when the walk best fits in your trip), the ability to tailor your itinerary (we'll work to match the itinerary to the interests and dynamics of your group), and more personalized time with your guide.


What is a small group tour?
Our small group tours cover many of the same itineraries as our private tours, but they place you with other travelers in groups of 6 or less. They operate on a pre-scheduled calendar, and are designed to provide an opportunity to engage with and learn from other travelers. Most of our small group tours require at least three (3) participants to run, although there is some variation from walk to walk. As you sign up for a tentative walk we display the minimum number required in order to confirm.


Can we book this tour for later in the day?
The Van Gogh Museum becomes very crowded throughout the day. We strongly recommend a 9:00 am start time for morning tours, but we can certainly accommodate requests for other times.


Do we need to purchase our own museum tickets?
No. Unless you remove the Van Gogh Museum tickets from your cart, we will purchase tickets on your behalf and your guide will have the advance tickets ready for you. If you remove the tickets from your cart, we will assume you will be purchasing a museum pass or tickets on your own.


Can we use the tickets to re-enter the museum after the tour is finished?
Tickets at the Van Gogh Museum are timed and re-entry is not permitted, but you can stay inside the museum as long as you like.


We're traveling in a group and are more than eight people. Can we book a private tour and stay together?
The Van Gogh Museum is a small building and is the most visited museum in the Netherlands. We keep our private tours capped absolutely at eight people per expert guide in this venue so that we can provide the highest quality experience.
We're happy to discuss your group's needs and how we can accommodate you. Please reach out to us at info@contexttravel.com
Where You'll Start
Tour Experts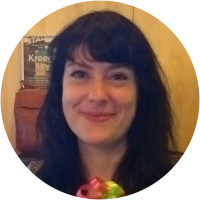 Linda Eversteijn works as an independent art historian and runs her own initiative "Close to Art" ("DichtbijKunst") about art and meditation. She holds a Master's degree in History of Art from University of Amsterdam, specialized in Dutch 17th century painting. She wrote her thesis about pocket watches on 17th century still life painting and is fascinated by the topic of time. After her graduation, Linda has worked for 3 years as a curator for Museum aan het Vrijthof in Maastricht where she specialized in applied arts (silver, clockworks, ceramics, Chinese porcelain) and curated several exhibitions regarding modern and contemporary art. She has worked with famous Dutch artists like the photographer Marie Cécile Thijs who also exhibited work in the Rijksmuseum. But despite these varied activites, Linda has never lost her passion for Dutch Old Master paintings!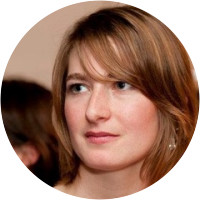 Maria is a freelance Art Historian and writer and received her Masters Degree at The Free University of Amsterdam. Although she works mostly in modern & contemporary art nowadays, she began her career thanks to a passion for drawings by the old masters. She has a wide variety of experience in the art world, working in museums, as a guide, as a writer and in various functions in the art market, both in the Netherlands and abroad. Maria loves sharing her knowledge and is a passionate storyteller when it comes to Art History.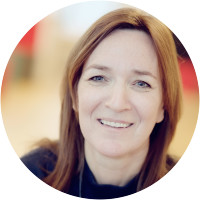 Anita studied Art History at the VU in Amsterdam and has vast knowledge about Dutch (Jewish) history and art. She gives tours in Dutch, English and Hebrew and is specialized in working with people who are visually impaired, families, and people within the autistic spectrum. Coming from a Jewish family, the traditions and her family history made her move to Israel. After living in Israel for 4 years, she returned to Amsterdam. She has also been active in the Amsterdam Jewish community as a board member of the Jewish schools.
Reviews can only be left by Context customers after they have completed a tour. For more information about our reviews, please see our FAQ.
You have the best guides. Keep it up
Oct. 12, 2019
It was perfect!
Oct. 11, 2019
Maria Lucia was brilliant, she really bring us back in time sharing details & anecdotes about the life of Van Gogh, her passion & knowledge led us to watch the masterpieces with different eyes. Amazing tour!
Oct. 5, 2019