Tour Details
Tour Description
What was a sacrifice? How was it done? Why was it done? In this three-hour Parthenon for Kids tour, we'll explore these questions and more as we wander through the ruins of the Acropolis and Agora and piece together a portrait of ancient Athenian society. Along the way we'll run through a series of activities and games that make the material come alive and help us explore the role of rites and rituals during antiquity.
Sites Visited
Included
3 hours with a PhD or MA-level guide
Athens Archaeological Sites tickets (which includes the Acropolis and the Agora)
Theater Of The Gods
We begin with a visit to the theater of Dionysus on the south slope of the Acropolis. Festivals of ancient drama took place here, including those of the famous tragedians Aeschylus, Sophocles, and Euripides. We'll look at how Greek drama was intrinsically connected with the cults of the god Dionysus. Thus we will talk not only about the annual festivals, but also about the actual rites of Bacchus, the maenads, and the ecstasy that worshippers aimed to achieve.
Parthenon for Kids
We will then walk up the hill of the Acropolis, where we will discuss myths and rites associated with the gods worshipped there, such as the contest between Athena and Poseidon over the tutelage of Athens. We we can continue on to the Agora and its ancient ruins. Walking along the Panathenaic Way we will discuss the Panathenaic Festival, a celebration in honor of Athena in which Athenian maidens would carry a robe to the goddess and place it on her cult statue in the Erechtheion.


Using the theme of rites and rituals to guide us, this walk introduces children and their parents to the Acropolis and ancient Athenian society.


FAQ
What is the Athens Archaeological Site ticket and how does it work?
The Athens Archaeological Site tickets are valid for admission to Acropolis and Slopes, Ancient Agora, Hadrian's Library, Kerameikos, Aristotle's Library [Lykeion], Olympieion, Roman Agora and can be used for 5 days after the first entrance. It doesn't include the Acropolis Museum, that's why we purchase a different ticket for the Acropolis Museum.

There are 10 in my family but your website won't allow me to include more than 9 participants. Can't you make an exception?
The sites we visit currently do not allow groups larger than 9.
Where You'll Start
Tour Experts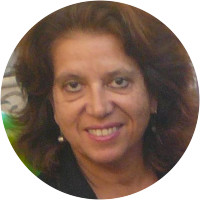 Sophia was born in Canada but has lived most of her life in Greece. She studied philology at the University of Athens and is also a licensed tour guide. Years of experience with Ivy League Schools and Alumni associations have made her the ideal choice for visitors who wish to get insight from a local expert. A guest once said: "Sophia had an instinct for what we wanted to know and an impressive range of knowledge, academic and otherwise. She has a charming personality."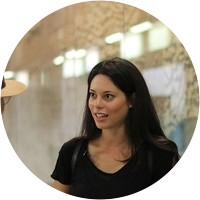 Originally from Cyprus, Antigone moved to Athens to study History and Archaeology at the National University of Athens. She now also holds an MA in History of Art from the University of York. Her fields of interest vary from ancient to contemporary art and history. She has excavated in several archaeological sites in both Greece and Cyprus. During the past year she worked at the Exhibitions Department for the Benaki Museum in Athens. Today she leads walks around the city of Athens and other parts of Greece, while also writing articles related to history of art for a local monthly publication. She is enthusiastic and willing to share her knowledge and experiences of her favorite city.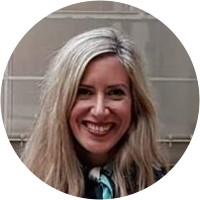 Born in Athens, Natassa (Anastasia) is an archaeologist, an art historian and a licensed tour guide for Greece. She studied Archaeology at the University of Athens and Art History at the University of Warwick and University of Glasgow. She recently studied at the Kunsthistorisches Institut in Florence (KHI) and is currently a Ph.D student at the University of Fribourg in Switzerland, conducting research on 14th century Venetian painting. Natassa has worked for different educational Institutes (American School of Classical Studies in Athens, Fondazione Giorgio Cini in Venice) and taught Art History in various vocational training Institutes in Greece. She is also a wine lover and connoisseur with a second level diploma from WSET. Natassa has lived in England, Scotland and Italy, and she is fluent in English and Italian. She splits her time between Athens and Venice. A keen traveler, reader and researcher, she started working as a tour guide with Context in 2014 in Athens. She enjoys providing a vibrant, fresh and artistic experience of her city to people who are interested in art and archaeology.
Reviews can only be left by Context customers after they have completed a tour. For more information about our reviews, please see our FAQ.
Was a good tour and Panos was very knowledgeable and enthusiastic. He was able to engage us with a lot of interesting tales and observations along the way and avoid a significant part of the crowds. My only recommendation would be to have something about the busier times at a site like the Acropolis, the morning while cooler is crazy busy this time of year. Would have been nice to go in the late afternoon or evening.
Jun. 27, 2019
I really liked the pace Alex kept, not too slow not too fast. He found shady out of the way spots to explain things and helped us find good spots for pictures. He was very knowledgeable.
Jun. 26, 2019
Antigone was exceptional!
Jun. 23, 2019