Tour Details
Tour Description
What was a sacrifice? How was it done? Why was it done? In this three-hour Parthenon for Kids tour, we'll explore these questions and more as we wander through the ruins of the Acropolis and Agora and piece together a portrait of ancient Athenian society. Along the way, we'll run through a series of activities and games that make the material come alive and help us explore the role of rites and rituals during antiquity.
Sites Visited
Included
3 hours with a Ph.D. or MA-level guide
Athens Archaeological Sites tickets (which includes the Acropolis and the Agora)

Please Note: Our team will pre-purchase timed admission tickets on behalf of your party. However, due to enhanced COVID-19 safety precautions at this venue, there will be a mandatory security line which we must wait in together.
Theater Of The Gods
We begin with a visit to the theater of Dionysus on the south slope of the Acropolis. Festivals of ancient drama took place here, including those of the famous tragedians Aeschylus, Sophocles, and Euripides. We'll look at how Greek drama was intrinsically connected with the cults of the god Dionysus. Thus we will talk not only about the annual festivals, but also about the actual rites of Bacchus, the maenads, and the ecstasy that worshippers aimed to achieve.
Parthenon for Kids
We will then walk up the hill of the Acropolis, where we will discuss myths and rites associated with the gods worshipped there, such as the contest between Athena and Poseidon over the tutelage of Athens. We can continue on to the Agora and its ancient ruins. Walking along the Panathenaic Way we will discuss the Panathenaic Festival, a celebration in honor of Athena in which Athenian maidens would carry a robe to the goddess and place it on her cult statue in the Erechtheion.


Using the theme of rites and rituals to guide us, this walk introduces children and their parents to the Acropolis and ancient Athenian society.


FAQ
What is the Athens Archaeological Site ticket and how does it work?
The Athens Archaeological Site tickets are valid for admission to Acropolis and Slopes, Ancient Agora, Hadrian's Library, Kerameikos, Aristotle's Library [Lykeion], Olympieion, Roman Agora and can be used for 5 days after the first entrance. It doesn't include the Acropolis Museum, that's why we purchase a different ticket for the Acropolis Museum.

There are 10 in my family but your website won't allow me to include more than 9 participants. Can't you make an exception?
The sites we visit currently do not allow groups larger than 9.
Where You'll Start
Tour Experts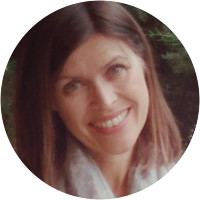 Born in Thessaloniki, Greece, and raised in Toronto, Canada, Vivian has been very fortunate to explore and experience the multicultural and diverse backgrounds of North America, as well as the roots of her own culture from a very young age, through her constant travels and studying. As a result, she developed a passion for people, history and archaeology, which brought her back to Greece, where she fulfilled her dream to study History and Archaeology at Aristotle University of Thessaloniki, and participate in various remarkable excavations in Northern Greece. Also, she completed her graduate studies at the National School for Tourist Guides in Thessaloniki, and has been leading tours of all kinds (such as schools, religious, business and study groups, as well as small, specialized private groups) all over Greece, and especially Athens, her permanent residence and focus of her continuous studies. Sharing her knowledge and passion for this city with people from all over the world, is a great way to rediscover this ancient cultural capital in the 21st century.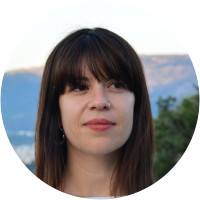 Born in Greece and raised in Cyprus, Demetra has always been fascinated with the remains of the ancient past that marked the landscape in both her homelands. She studied History and Archaeology (BA) at the University of Cyprus and she holds an MA in Cultural Studies from Maastricht University, the Netherlands. During her studies she participated in various land and underwater archaeological excavations. She also spent a year at the University of Granada, Spain where she studied the Spanish language and culture. After receiving her MA she worked in field of Arts and Culture organizing exhibitions, tours and educational programs for adults and children. The past few years she has been based in Athens leading thematic guided tours for locals and visitors alike while participating in various artistic and cultural projects on a freelance basis. A good tour for Demetra balances between providing interesting historical content and insightful information about the way that a site is perceived and experienced today. When she is not working she enjoys walking and exploring the endless niches and alleys of Athens, watching movies at one of the city's open air cinemas, reading poetry and literature and spending the evenings with good food and friends on Athenian rooftops. As a tour guide she is eager to highlight and reveal the stories, secrets and multiple layers of history that inhabit and shape the Greek landscape.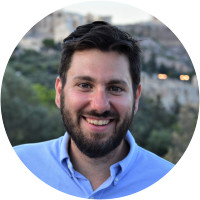 Alexandros holds a Bachelor's degree in History and Archaeology from the Aristotle University of Thessaloniki and a Master's degree in Museology and Cultural Management from the same university. He is an authorized Tourist Guide by the Greek Ministry of Tourism and he works as a museum educator in one of Greece's most acclaimed museums, bringing with him his expertise in working both with children and grown-ups. As a traveler himself, he always tries to identify himself with the visitors and show them aspects of the city that he would like to view, if he was in their position. His main goal as a guide is to establish a connection with his group and to try to understand what they are interested in, instead of trying to get them interested in what he'd like to share with them. Guiding walks is not merely about providing information, but mostly about sharing with visitors his experience as a local.
Reviews can only be left by Context customers after they have completed a tour. For more information about our reviews, please see our FAQ.
Natassa was great. It's quite a long tour with young family but she was wonderful and very knowledgeable. Was certainly worthwhile and much better than trying the same on our own.. Thank you
Oct. 21, 2018
Panos was an excellent guide. He was very relatable to the children and so knowledgable and engaging. The entire family enjoyed the tour with him and we learned so much about Greek mythology.
Sep. 3, 2018
Antigone was FANTASTIC! We had such an amazing time. She was so knowledgeable and personable. Antigone was as much a highlight of the day as The Acropolis.
Jun. 26, 2018