Tour Details
Tour Description
The birthplace of democracy and standard bearer of classical art, literature, and philosophy, Athens is widely considered the touchstone of Western civilization. In one of our most popular tours of Athens, we explore the Ancient Agora of Athens, Kerameikos, Roman Agora, and other sites in Plaka and Monastiraki, looking at the social, political, and economic underpinnings of Greek accomplishments while exploring aspects of daily life in the ancient city.
Ancient Agora Tour of Athens
Our tour begins in the Agora, the centerpiece of daily life in the antique city. The Agora consists of a confusing jumble of ruins spanning over 2000 years. Our trained archaeological scholar will spend time helping us decipher the visual clues in the landscape and recreate, through its various phases, the built environment of this area. We'll look closely at such buildings as the Stoa, Hephasteion, and Odeion of Agrippa, and discuss their role in daily life. Our guide may trace the economic history of ancient Greece as the city evolved, discussing the rise of successively more complex systems of trade and commerce and their impact on the Athenian city. We'll spend ample time within the museum of the Stoa where there is a wonderful collection of finds from the Agora excavations.
Rituals and Growth
From here, our tour can go in a variety of directions. We could head towards the Kerameikos, an excavated burial area where we can look at how ancient Athenians dealt with death. Or, we could head into the Plaka area, where remnants of ancient Greek, Hellenistic, and Roman structures still remain, including the impressive library built for the Emperor Hadrian. This building provides a wonderful backdrop for tracing the development of the city after its Roman conquest in the first century BCE.
How They Lived
We'll finish up on the leafy streets of Plaka with a strong sense of how normal people lived during the classical and post-classical periods, and how political and social forces shaped the city throughout its history. This tour is often combined with our
Acropolis Tour
to paint a vivid portrait of ancient Athens.


Please Note:
Tickets to the Agora and other key sites in Athens are not included in the tour price, and need to be purchased on the day of the tour. There are various ticket combinations which visitors should note before deciding which to buy (based on their planned itinerary):
Ancient Agora ONLY: EUR 10
Acropolis and Theater of Dionysos ONLY: EUR 20
Children under 18 may enter all sites except the Acropolis Museum free of charge with a valid ID.


FAQ
Where do we meet? Where does the tour end?
We meet in the Monastiraki area and the tour usually finishes in Plaka (however, this could vary per guide) Your confirmation email will have the exact meeting point details along with a map.

What happens if it's raining?
Our tours happen rain or shine. Our guides are great at adapting their route during changes of weather. Please bring an umbrella.
Is this tour walking-intensive and/or wheelchair accessible?
The Ancient Greek Agora is wheelchair-friendly. Please contact us to discuss in more detail your mobility concerns so that we can best advise.
Is this tour suitable for kids?

For families traveling with children under 13, we recommend booking our
Acropolis and Agora Tour for Kids
, which has been especially designed with younger learners in mind and is led by a family-friendly guide.
Where You'll Start
Tour Experts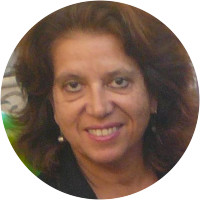 Sophia was born in Canada but has lived most of her life in Greece. She studied philology at the University of Athens and is also a licensed tour guide. Years of experience with Ivy League Schools and Alumni associations have made her the ideal choice for visitors who wish to get insight from a local expert. A guest once said: "Sophia had an instinct for what we wanted to know and an impressive range of knowledge, academic and otherwise. She has a charming personality."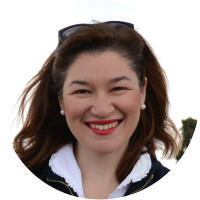 Popi is a graduate of the Graduate Program of Museum Studies (grade: 9,43/10) of the National & Kapodistrian University of Athens as a fellow of the Alexander S. Onassis Public Benefit Foundation and of the Department of History – Ethnology (grade 8,56/10) of the Democritus University of Thrace as a scholar of the Foundation State Scholarships. As a PhD candidate of the University of Patras, she deals with the design and evaluation of innovative museum structures aimed at the multi-level involvement of the public with the exhibits, allowing them to address their educational dimension. Since 2007 she has been involved in the design of museum exhibitions (permanent and temporary), the recording and study of private collections, the design of educational material and the implementation of educational programs in museums and in general in cultural spaces as well as the design and production of museum kits. She is a member of the International Council of Museums (ICOM). Her goal is the emotional and mental activation of visitors to an exhibition or participants in an educational program through the authenticity of the material and intangible cultural heritage and the human stories they carry. At the same time, as a licensed Tour Guide from the Greek Ministry of Tourism, she plans specialized guided tours for adults and children of every age group in museums and cultural sites of the ancient or modern Greek cultural heritage.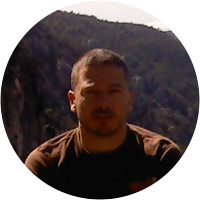 Panos has a bachelor's degree in History and a Master's Degree in International and European Relations. He's still engaged in academia, conducting research on Human Migration in the University of Athens. As a local living in central Athens and a licensed tourist guide, he seeks to share with visitors his enthusiasm about the city and its rich history. Fluent in English, German and French, Panos is experienced in introducing visitors to the city's sites, culture, history, and modern life, while adjusting the tour to the groups' and individuals' special interests and needs.
Reviews can only be left by Context customers after they have completed a tour. For more information about our reviews, please see our FAQ.
Sophia was very knowledgeable and we really enjoyed our tour with her. The Agora area was fascinating and she helped bring it to life.
Dec. 10, 2022
Our walking tour with Panos was one of the highlights of our two-week time in Greece, and that's saying a lot coming from someone who has dreamed of coming here since I was probably ten years old. We were not only immersed in the daily life of ancient Athenians as told through archaeology, but we also had the most engaging and stimulating discussions with Panos as we took in the energy of the space around us. It was an absolute privilege to be able to experience the archaeological sites of Athens with someone as intelligent yet approachable and accommodating as Panos. This was a tour that made me feel, more profoundly than ever before, the joy of learning about things you're passionate about. I think that experience is priceless, honestly.
Nov. 7, 2022
Our guide was amazing and provided exactly the type of custom tour we were all looking for.
Oct. 19, 2022