Tour Details
Tour Description
Ancient Greece was a land of myths and gods, odysseys and oracles. The majestic ruins of the oracle at Delphi, a UNESCO World Heritage Site located two and half hours outside of Athens on Mount Parnassus, offer a view into the religions and myths of this country. On this Delphi Tour, a day trip from Athens led by an archeologist, we explore the ancient wonder of Delphi, gaining a deeper appreciation for its ruins and what they tell us about the legacy of Greek culture.
Delphi Tour - The Navel Of The World
Tucked away on the mountain in a setting fit for the gods, the ruins at Delphi leave no doubt about their splendor. Called "the navel of the world," this monument to Apollo remains an impressive archaeological site. The Delphic Oracle, an older woman selected for her purity, was approached for most important decisions during classical times. Together we will ascend through mountain roads to the site, taking in the sweeping views.
Myths and Monuments
As we trek through Delphi, we will learn about ancient Greek myths from our guide, an archeologist or expert in ancient Greece, like Apollo's killing of the serpent Python and subsequent exile. We will uncover the significance of the epic location and remaining structures, such as The Temple of Apollo, The Treasury of Siphnos, the Sphinx of Naxos, and the stadium where the Pythian Games were held. We will also visit the Delphi Archaeological Museum, exploring the extensive ruins and artifacts of the area in depth.


FAQ
What is a private tour?
Our private tours are limited exclusively to travelers in your party. They are designed to provide a learning experience that is completely tailored to you and your traveling companions. Private tours give you more flexibility with scheduling (you decide when the walk best fits in your trip), the ability to tailor your itinerary (we'll work to match the itinerary to the interests and dynamics of your group), and more personalized time with your guide.


What is a small group tour?
Our small group tours cover many of the same itineraries as our private tours, but they place you with other travelers in groups of 6 or less. They operate on a pre-scheduled calendar, and are designed to provide an opportunity to engage with and learn from other travelers. Most of our small group tours require at least three (3) participants to run, although there is some variation from walk to walk. However, there is some variation from walk to walk. As you sign up for a tentative walk we display the minimum number required in order to confirm.


Where You'll Start
Tour Experts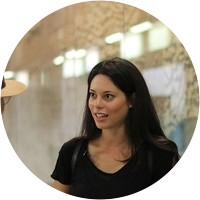 Originally from Cyprus, Antigone moved to Athens to study History and Archaeology at the National University of Athens. She now also holds an MA in History of Art from the University of York. Her fields of interest vary from ancient to contemporary art and history. She has excavated in several archaeological sites in both Greece and Cyprus. During the past year she worked at the Exhibitions Department for the Benaki Museum in Athens. Today she leads walks around the city of Athens and other parts of Greece, while also writing articles related to history of art for a local monthly publication. She is enthusiastic and willing to share her knowledge and experiences of her favorite city.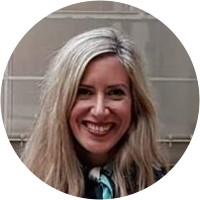 Born in Athens, Natassa (Anastasia) is an archaeologist, an art historian and a licensed tour guide for Greece. She studied Archaeology at the University of Athens and Art History at the University of Warwick and University of Glasgow. She recently studied at the Kunsthistorisches Institut in Florence (KHI) and is currently a Ph.D student at the University of Fribourg in Switzerland, conducting research on 14th century Venetian painting. Natassa has worked for different educational Institutes (American School of Classical Studies in Athens, Fondazione Giorgio Cini in Venice) and taught Art History in various vocational training Institutes in Greece. She is also a wine lover and connoisseur with a second level diploma from WSET. Natassa has lived in England, Scotland and Italy, and she is fluent in English and Italian. She splits her time between Athens and Venice. A keen traveler, reader and researcher, she started working as a tour guide with Context in 2014 in Athens. She enjoys providing a vibrant, fresh and artistic experience of her city to people who are interested in art and archaeology.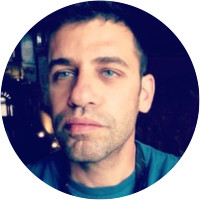 Dionysios was born and raised in Athens, where he works as a licensed guide. He studied Archaeology at the University of Wales, Lampeter, and participated in various archaeological excavations and fieldtrips in the UK, Greece and Albania. In the latter country he also conducted an ethno-archaeological research on the ethnic minority group of Vlachs in South Albania. Since 2006 he has been working as a licensed guide in various archaeological sites and museums of Greece. Always eager to expand his knowledge, participated in various archaeological excavations and fieldtrips in the UK, Greece and Albania completed a Master's in Cultural Management (with honours) at the Panteion University of Athens, where he specialised in Museum Studies. Currently he is doing his PhD research on the way museum exhibitions influence the production of tourist souvenirs, and the role that this material culture has on shaping our collective and personal identities. Furthermore, being an Athenian, he always tries to find ways of presenting his hometown in a way that connects its rich heritage with its buzzing present. Athens, being the capital of a country that is situated between three continents, has developed into a melting pot of different cultures. Dionysios's goal is to be able to introduce visitors to this lively and exciting city and to demonstrate to them that apart from its vivid past there is also a rather interesting present and a promising future.
Reviews can only be left by Context customers after they have completed a tour. For more information about our reviews, please see our FAQ.
Antigone was off the charts wonderful. We had a spectacular day. She was very informative and knowledgeable, attentive, had a good sense of humor, excellent communicator - one of the best we've had in any country.
May. 4, 2019
A wonderful day. Vivian was excellent.
Mar. 18, 2019
Everything worked really well, and we were particularly impressed with a small town Popi suggested we stop at on the trip back to Athens. A really nice add....
Jul. 12, 2017