Tour Details
Tour Description
It is hard to overstate the profound influence Socrates cast over western thought and history. Revered by the Greeks and canonized during the Renaissance, his philosophy—and that of his pupil, Plato—offers a unique lens through which to understand Athenian and Greek history. In this 2-hour Socrates in Athens Tour, we'll join a local philosophy scholar to discover key sites in the history of Greek philosophy, including the ruins of Plato's Academy, and delve into the life of Socrates, the state of thought before and after the introduction of his philosophy, and how that has impacted the world in which we live today.
Socrates in Athens
We'll begin at the Church of St. Trifonos, located in the neighborhood of Akadimia Platonos, named for Plato's Academy, which is also located in the vicinity. Together, navigating this area of Greece—loaded with sites of historical significance but not particularly frequented by tourists—we'll discuss the life of Socrates (as we know it) and his impact on the lives of his contemporaries. Naturally, a significant portion of our discourse will center on the circumstances that led to his imprisonment and death. Why we'll ask, didn't Socrates defend himself more vigorously? What was the value (or threat) of philosophy to Athenian society, and does that situation have parallels today? In fitting with the theme of the walk, our discussion will reflect the Socratic method; together, we'll weigh the value of the philosopher's ideas, circumstances, and their relevance in today's society.
Plato's Academy
We'll also delve deeply into the role of philosophy and the school founded by Socrates' star pupil Plato. We'll explore the history of this site, the life of Plato and his writings. In the course of our walk, we will explore a number of Plato's ethical, political, and metaphysical views and place them in the context of ancient Athens, delving not only into the reception these ideas received during the time of their introduction, but reflecting on how they continue to influence today's society. We'll compare on contrast Socrates and Plato, sharpening our understanding of the unique contributions each has made to western thought.


Take-Aways
This walk is a unique opportunity for anyone interested in the history of ideas to see the actual places where fundamental concepts were first postulated and to discuss them with a local scholar.


Where You'll Start
Tour Experts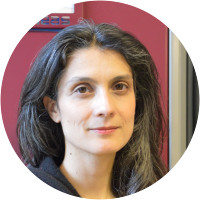 Alexia has studied Optics and Classics at the University of Athens. She holds a Phd in Classics from the Georg – August Universität Göttingen in Germany. Her book, a commentary on sympotic poetry has been published. She is currently teaching classics in the Hellenic American Foundation and in the Norwegian Institute in Athens. Her long lasting study at the field of classics gives her a very good command of the ancient world in its different phases.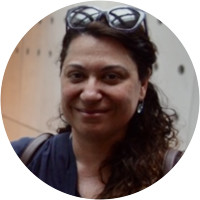 Mara Kanari was born and razed in Athens Greece. She graduated from Athens College and went on to Greek National guide School in Corfu and while guiding got her second degree in Humanities and Studies in Greek Civilization from The Hellenic Open University. She has been leading groups in Greek, English and Japanese with emphasis on the Ancient Greek civilization and mythology. Since 2001 she has taken tourists from over 60 countries to both the mainland and the islands of Greece, sharing with them her knowledge of history, archaeology, good food, better wine and folklore dancing. Her future plans include finally learning how to cook and completing her first novel titled 'Misguided'.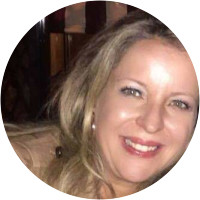 Effie is an archaeologist with an MSc in Aegean Prehistory. She is a native Athenian, but has traveled all over Greece and the islands of the Aegean sea, particularly Crete, for excavations and research. She loves being able to bring archaeological finds to life for people from different cultural backgrounds, searching for new interpretations. She teaches modern Greek and she organizes educational programs for children. She is fluent in Greek, English and German.
Reviews can only be left by Context customers after they have completed a tour. For more information about our reviews, please see our FAQ.
Since I had taught philosophy for several years, I was very interested in learning about the location of Plato's Academy. It was fascinating to learn about the location of the Academy, the preservation of the area as a park, and the complications with pursuing further excavations and development of the area. Effie was knowledgeable and helpful. This tour is off the beaten path, and we liked seeing an area that was not normally visited by tourists.
May. 1, 2023
Our guide was Knowledgeable, insightful, enthusiastic in a way that made us also " catch the magic" of these remarkable figures. Our first day in Greece, this tour opened our eyes to the powerful impact Socrates and Plato had in shaping not only their own culture, but our own as well. One thing what would be very useful thing to have as a takeaway would be a list like, "10 things to remember (or Contemplate) about Socrates and plato and their impact on their own culture and on the world." ( we talked about these things indetail; but a sheet like this becomes a useful structure For discussion and a helpful takeaway.)
Apr. 18, 2023
Fun, interesting, but overpriced for an hour and a half — much of it just sitting at a cafe talking.
Apr. 19, 2022