Tour Details
Tour Description
Cape Sounion, located about an hour and a half outside of the city, offers some of the most stunning sunset views in all of Greece and is one of the more special things to do near Athens. During this visit to the Temple of Poseidon at Sounion at the end of the day we'll join a local archaeologist for an in-depth tour.
Temple of Poseidon
During this 5-hour day trip from Athens, we'll venture out to Sounion with an archaeologist to explore the site. Built as a temple to Poseidon—understandably, considering the proximity of the sea—the building and its surroundings have played a key role in Greek mythology and history. This is where King Aegeus leapt to his death, giving the name to the sea that surrounds Greece. It is also a famous pilgrimage site for romantics and philosophers, including the English poet Lord Byron, whose inscription at the site remains today.
Sounion Tour
Although this trip to Sounion can take place at any time, we normally organize it for the end of the day to coincide with sunset. The round-trip car ride lasts 3 hours (90 minutes each way), and we normally spend 2 hours on site. This can be extended, of course.


FAQ
Is a car transfer required?
Car transfers are compulsory, and additionally priced. You can find full details at the booking stage.
Where You'll Start
Tour Experts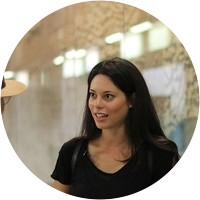 Antigone
Originally from Cyprus, Antigone moved to Athens to study History and Archaeology at the National University of Athens. She now also holds an MA in History of Art from the University of York. Her fields of interest vary from ancient to contemporary art and history. She has excavated in several archaeological sites in both Greece and Cyprus. During the past year she worked at the Exhibitions Department for the Benaki Museum in Athens. Today she leads walks around the city of Athens and other parts of Greece, while also writing articles related to history of art for a local monthly publication. She is enthusiastic and willing to share her knowledge and experiences of her favorite city.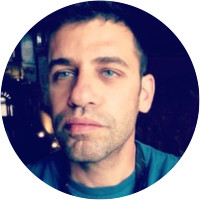 Dionysios
Dionysios was born and raised in Athens, where he works as a licensed guide. He studied Archaeology at the University of Wales, Lampeter, and participated in various archaeological excavations and fieldtrips in the UK, Greece and Albania. In the latter country he also conducted an ethno-archaeological research on the ethnic minority group of Vlachs in South Albania. Since 2006 he has been working as a licensed guide in various archaeological sites and museums of Greece. Always eager to expand his knowledge, participated in various archaeological excavations and fieldtrips in the UK, Greece and Albania completed a Master's in Cultural Management (with honours) at the Panteion University of Athens, where he specialised in Museum Studies. Currently he is doing his PhD research on the way museum exhibitions influence the production of tourist souvenirs, and the role that this material culture has on shaping our collective and personal identities. Furthermore, being an Athenian, he always tries to find ways of presenting his hometown in a way that connects its rich heritage with its buzzing present. Athens, being the capital of a country that is situated between three continents, has developed into a melting pot of different cultures. Dionysios's goal is to be able to introduce visitors to this lively and exciting city and to demonstrate to them that apart from its vivid past there is also a rather interesting present and a promising future.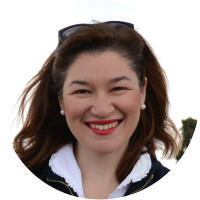 Popi
Popi is a graduate of the Graduate Program of Museum Studies (grade: 9,43/10) of the National & Kapodistrian University of Athens as a fellow of the Alexander S. Onassis Public Benefit Foundation and of the Department of History – Ethnology (grade 8,56/10) of the Democritus University of Thrace as a scholar of the Foundation State Scholarships. As a PhD candidate of the University of Patras, she deals with the design and evaluation of innovative museum structures aimed at the multi-level involvement of the public with the exhibits, allowing them to address their educational dimension. Since 2007 she has been involved in the design of museum exhibitions (permanent and temporary), the recording and study of private collections, the design of educational material and the implementation of educational programs in museums and in general in cultural spaces as well as the design and production of museum kits. She is a member of the International Council of Museums (ICOM). Her goal is the emotional and mental activation of visitors to an exhibition or participants in an educational program through the authenticity of the material and intangible cultural heritage and the human stories they carry. At the same time, as a licensed Tour Guide from the Greek Ministry of Tourism, she plans specialized guided tours for adults and children of every age group in museums and cultural sites of the ancient or modern Greek cultural heritage.
Reviews can only be left by Context customers after they have completed a tour. For more information about our reviews, please see our FAQ.