Tour Details
Tour Description
Join a local culinary writer, chef, or local expert for a visit to the night market in this immersive Bangkok Food Tour. A culture that is always on the go, Thai eating style has developed accordingly, leading to an abundance of food carts, stalls, and quick eateries. In this 3-hour night market and street food tour, we'll plunge into this buzzing world of evening eating, starting in one of the city's best night markets, located in Chinatown, before moving on to our favorite strip for street food in the entire city, tasting all manner of Thai delicacies and local favorites along the way.
"[Our guide] was a lovely host, and if it wasn't for their guidance – communicating with the locals, navigating, trying out new food and immersing ourselves in the local culture would have been an immensely difficult task."
Bangkok Food Tour
Even walking in some of the most modern areas of the city, there are markets or street vendors under the sleek elevated walkways. Throughout the city, alleys turn into makeshift canteens at lunch and dinner time, many serving up tastier food than physical restaurants. We'll start at one of city's greatest concentrations of this phenomenon, located in its bustling Chinatown. Considered the world's oldest Chinatown, the area—and its culinary offerings—has evolved over the centuries, creating inventive, distinctly Bangkok-style takes on Thai food. Here we'll learn about the city's various specialties, how they're prepared, and how to go about ordering on our own before sampling a few of their delicious dishes, from soup to skewers.


Take Aways
By the end of our stroll we'll have a well-rounded introduction to the different types of Thai markets and their role in Thai culture, leaving with the right tools to navigate markets on our own. For those looking to delve further into Thai food, we also offer
Bangkok Market Tour
, which visits a day market and focuses more on the basics of Thai culinary traditions.
FAQ

Is this walk able to accommodate those with allergies or dietary restrictions?
We do our best to accommodate everyone but if you have a gluten allergy this may prove problematic. The best thing to do is let us know when you book if anyone in your party is a vegetarian or has allergies or dietary restrictions. We can warn your guide, so that they can make alternative arrangements.
Where You'll Start
Tour Experts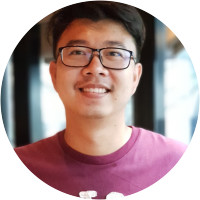 Originally from Chiang Mai, Thailand, Chatchai moved to Bangkok for his studies in Food Science 18 years ago and set up a restaurant business 6 years ago. With his interest in Thai history, he began reading more of Thailands' history through an intensive course for history class. About 2 years ago, Chatchai started to share his knowledge of Thailand to all the travelers as a government licensed guide. Moreover, he loves meeting new people and making new friends which he considers to be a good opportunity to learn different cultures around the world.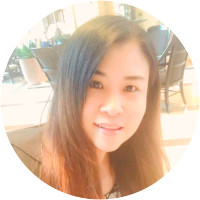 Though born in Northern Thailand, Oi has spent most of her life in Bangkok, soaking up its rich history and delicious street food. After graduating from the University of Bangkok, she spent time in Sydney where she gained deep cultural experience through travel. Last year, she travelled extensively around China to pursue studies in Mandarin. Oi has been working as a government licensed tour guide for the past 5 years and enjoys welcoming visitors from around the world to beautiful Bangkok.
Reviews can only be left by Context customers after they have completed a tour. For more information about our reviews, please see our FAQ.
Oi was wonderful. A gret guide with just the right mix of facts, humor and she took us to just the right food stalls and restaurants.
Sep. 17, 2022
Chatchai was fantastic! We had a great time!
Feb. 22, 2020
Oi was such a wonderful guide. And this is more than a food tour — Oi showed us around a temple and guided us through various walking streets. She opened our eyes to food and aspects of Bangkok that we had been blindly walking by the prior couple days. Oi's selections were delicious and informative, and we appreciated the thought she put into the tour.
Jan. 12, 2020