Tour Details
Tour Description
For first-time visitors, Barcelona can seem like quite the challenge. Our Barcelona Briefing chat & stroll will help travelers with the logistics of navigating this bustling and fascinating city. With the guidance of a local scholar equipped to answer any and all practical questions, we'll cover using public transport stress-free, choosing the things to see in Barcelona during your stay, ordering in Catalan, local customs, and more.
Welcome to Barcelona
We'll begin our experience in your hotel lobby or apartment where our local expert will first go over the layout of the city and the area around where you are staying. With this foundation, we'll continue with tips on local customs, recommendations on dining, shopping, museums, and events taking place during your stay. If you have additional walks booked with us, we will examine your itinerary and go over any last-minute questions.


We will then go out for a stroll in the area, allowing for a discussion of its history and discovery of some of the sites, cafes, shops, and neighborhood life under the guidance of a seasoned local (though if you want a deeper look at local eats, we recommend our
Barcelona Tapas Tour
). This is a good opportunity to also learn how public transportation in Barcelona works and even have assistance purchasing tickets if desired.
Take Aways
We'll leave you with maps and a better sense of how to navigate Barcelona, whether you're picking a dish, taking the metro, or asking for directions.


Booking Instructions
Please provide your hotel name or exact apartment address (any entrance codes, the floor, etc) in the Notes box during checkout so that we can arrange for our docent to meet you directly at your lodging. In order to help us prepare the experience, please also share your interests and any specific questions about Barcelona. This will enable us to fully personalize the experience to speak to your needs.
This experience is part of our '[City] Briefing' series, which aims to orient first-time visitors to Context cities by pairing them with local experts. You can read about Briefing experiences in our other cities
here
.
FAQ

I would like the guide to answer some very specific questions I have about the city. Can I let you know in advance what those questions are?
Please do let us know in advance if you have specific questions so that your guide can come prepared with answers to your questions.
Where You'll Start
Tour Experts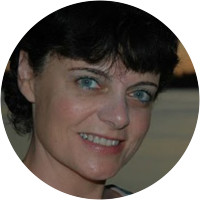 A Barcelona native, Esther grew up cooking with her mother and grandmother. Their love of Catalan traditions and use of local ingredients laid the basis for her very sophisticated knowledge of Catalan cuisine. Having studied business administration and marketing on the university level, Esther has traveled extensively, giving her a very good sense of the comparisons between cuisines and traditions. When not leading walks for Context, she can be found in Barcelona's restaurants and markets.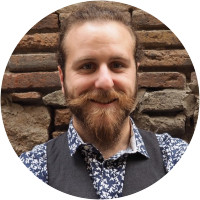 A native of Barcelona, Biel has a degree in Art History from the University of Barcelona, where he wrote his thesis on Catalan artists. He is active in the Barcelona art scene, and as a Catalan, he has tremendous knowledge of the region's history and culture.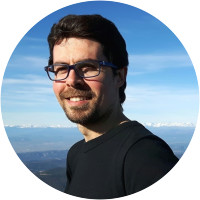 Santiago (Santi) has a PhD in Art History, focusing on Barcelona's cathedral during the Baroque period to 19th century. He is widely published in Spanish and Catalan in a broad range of academic periodicals, and has taught classes at University of Barcelona on Renaissance and Baroque art history, Spanish painting, urbanism and architecture. He previously provided guided tours of several of Gaudí's buildings, such as the Palau Güell and Güell Pavilions, as well as Modernista walking tours. In addition to teaching and writing, Santi worked as a researcher for a well-known antiques dealer in Barcelona, specializing in old drawings and prints. Passionate about art history and architecture, Santi recently published a book about his research work in Barcelona's cathedral through history.
Reviews can only be left by Context customers after they have completed a tour. For more information about our reviews, please see our FAQ.
Polite, engaging, knowledgeable, solicited questions and answered them. Told us about visit-worthy sites near Ramblas and waterfront.
Dec. 23, 2019
We thought Suzanne was great! She was friendly,knowledgeable,accommodating and gave us valuable information. All of us were disappointed that we did not get the coffee. We thought we would be going to a cafe and have coffee and we planned to also buy pastries. We are all coffee drinkers and we literally missed having coffee and anything else for breakfast before the walk. We were starving by the end.I asked Suzanne if we were having coffee and she said she would get us to a cafe but it was at the end and we were surprised when she did not provide coffee. This might seem like a little thing but when you present the walk as Coffee and Stroll and and specifically say coffee is included it was disappointing. Suzanne did a great job sharing information with us and this feedback is not meant to reflect poorly on her. We really enjoyed our time with her but the experience was not as advertised.
Apr. 25, 2019
Suzanne W was great............extremely knowledgable, fun, flexible.................gave us extra time. it was all good
Oct. 4, 2017