Tour Details
Tour Description
For first-time visitors, Barcelona can seem like quite the challenge. Our Barcelona Briefing chat & stroll will help travelers with the logistics of navigating this bustling and fascinating city. With the guidance of a local scholar equipped to answer any and all practical questions, we'll cover using public transport stress-free, choosing the things to see in Barcelona during your stay, ordering in Catalan, local customs, and more.
Welcome to Barcelona
We'll begin our experience in your hotel lobby or apartment where our local expert will first go over the layout of the city and the area around where you are staying. With this foundation, we'll continue with tips on local customs, recommendations on dining, shopping, museums, and events taking place during your stay. If you have additional walks booked with us, we will examine your itinerary and go over any last-minute questions.


We will then go out for a stroll in the area, allowing for a discussion of its history and discovery of some of the sites, cafes, shops, and neighborhood life under the guidance of a seasoned local (though if you want a deeper look at local eats, we recommend our
Barcelona Tapas Tour
). This is a good opportunity to also learn how public transportation in Barcelona works and even have assistance purchasing tickets if desired.
Take Aways
We'll leave you with maps and a better sense of how to navigate Barcelona, whether you're picking a dish, taking the metro, or asking for directions.


Booking Instructions
Please provide your hotel name or exact apartment address (any entrance codes, the floor, etc) in the Notes box during checkout so that we can arrange for our docent to meet you directly at your lodging. In order to help us prepare the experience, please also share your interests and any specific questions about Barcelona. This will enable us to fully personalize the experience to speak to your needs.
This experience is part of our '[City] Briefing' series, which aims to orient first-time visitors to Context cities by pairing them with local experts. You can read about Briefing experiences in our other cities
here
.
FAQ

I would like the guide to answer some very specific questions I have about the city. Can I let you know in advance what those questions are?
Please do let us know in advance if you have specific questions so that your guide can come prepared with answers to your questions.
Where You'll Start
Tour Experts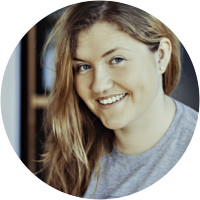 Daria is a Russian journalist who covers Barcelona and Catalonia for a range of Russian media outlets. She wrote her Bachelor's thesis on the Catalan media, and as a journalist specialises on social issues and urban development. Her article on the radical 'superblocks' project that is transforming Barcelona has been read by over half a million people. While covering Barcelona, Daria has spoken to the city's leading urban designers, the organizers of the 1992 Barcelona Olympics and even the last tenants of La Pedrera, thus helping her to accumulate an extensive knowledge of the city's contemporary life and aspirations. However, Daria is forever biased about Barcelona: she first arrived in the city on the day of her 18th birthday and the Catalan capital has had a special place in her heart ever since. As a guide, Daria loves welcoming people to Barcelona, her one true urban love.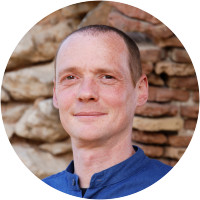 A native of Ireland, Killian has a master's in archaeology from the National University of Ireland, Galway and a doctorate (PhD) in archaeology from University College Dublin, Ireland. Killian is a former fellow at the University of Barcelona, where he moved to in 2011. His area of specialism is prehistoric archaeology - hunter-gatherers, and early farming (Neolithic) communities. Killian also has a broad interest in more 'recent' history and archaeology, from the Roman, medieval, and modern periods, in particular the evolution of urbanism and cities, and the interplay between town and country life.
Miguel loves portraying Barcelona, its amazing history, traditions, gastronomy and diverse cultures through story-telling. He holds a Masters in Journalism (Barcelona/NYC) and his work has been featured in various continents. As a musician, he has performed around the city and also has a strong background in presenting events and working with non-profit international cultural programs. Miguel is fluent in Catalan, which he learned on-the-spot after moving in from Portugal, as well as in Spanish. An experienced guide in and around Barcelona, he is fascinated about peeling back the layers of his city and region.
Reviews can only be left by Context customers after they have completed a tour. For more information about our reviews, please see our FAQ.
[Rating of 6 out of 6, no comments]
Jul. 28, 2017
He is organized and has his own ideas but also perfectly met s the needs of what we wanted to do
Jul. 16, 2017
Sensational. Suzanne W was a pleasure. Knowledgeable, personable, patient
Apr. 30, 2017