Tour Details
Tour Description
Hidden in dark corners of the Gothic Quarter, or sleeping in the upscale apartments of the Eixample, Barcelona's most illustrious inhabitants watch silently as tourists and natives walk the city's streets. But of whom do we speak, exactly? Dragons of course! Barcelona is home to the largest population of dragons in Europe. Carved out of stone, pieced together with bright tiles, or forged in a hot fire and beaten into shape on an anvil, these creatures guard ancient and modern façades all over the city. Our 2-hr Barcelona for kids tour provides an orientation to the Gothic Quarter through an interactive "hunt" for the city's most iconic symbol, along the way revealing the history—both legendary and real—of the Catalan capital.
How to See Barcelona with Kids
Strap on your armor and grab your spear, as we head out into the streets of the Gothic Quarter in search of Barcelona's dragons. As we take to the streets, our guide will be our guide, as we seek out these creatures, often hidden in plain sight. Along the way, we will stop by some of the area's most important monuments, tracing the Gothic Quarter's history while discovering the city's special relationship with dragons. Strolling La Rambla, Barcelona's main pedestrian thoroughfare, we will admire the rich diversity of architecture on display, learning about the myths, legends, and yes, dragons that are associated with each of them.


"[Our guide] was amazing! Before retiring, I was the principal of a private school in Washington, D.C., and I thought to myself that he is exactly the kind of teacher I would have jumped at the chance to hire...really an incredible experience."
Experience Barcelona as a Family
The walk serves as an introduction to the bustling Gothic Quarter and provides an overview of some of Barcelona's distinctive architecture especially designed for kids. Material from the Gothic period to the early 20th century will be covered with a kid-friendly expert guide. Depending on the age of the children, topics and difficulty will vary. The goal of this Barcelona tour for kids is to encourage active learning and fun while introducing children to the Barcelona's history and architecture.
In addition to our kid-friendly tours, we may be able to adapt certain other tours to the needs of families, though please note such adaptations would not incorporate special activities. Please contact us for more details.


FAQ About the Barcelona Tour for Kids
My children are in their early to mid teens. Is this walk appropriate for them?
Our family tours are primarily designed for children under the age of 13, and this one in particular is ideal for young kids. For teens we would recommend our private adult
Gothic Quarter
tour, the content for which can be adapted to an age-appropriate level.
Is this tour wheelchair accessible? The general route may include narrow sidewalks and cobblestoned streets; please contact us to discuss in more detail any mobility concerns so that we can best advise. We are always happy to design a private, customized tour for visitors with mobility concerns.
Where You'll Start
Tour Experts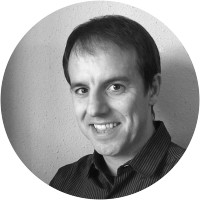 Born in Barcelona, Jaume has loved walking through the city since he was very young. Discovering the most charming and unique places in his city, he found his passion and went on to earn a degree in architecture. He complemented his studies by participating in exchange programs at universities in Scotland and the United States. It was during these exchanges that he discovered another of his great passions: sharing his knowledge and learning from new cultures. After few years of working as a freelance architect, now he relishes the opportunity to lead walks as a Context docent.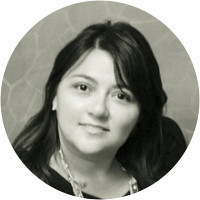 Monica Cruz Guáqueta orginally studied Architecture at the Universidad de Los Andes, Colombia, and later specialized in the history of architecture in Barcelona. She has been living in Barcelona since 2002, when she came to study and fell in love with the city. After 14 years, a Masters degree and a PhD in history of architecture, she has become an expert in Barcelona's architecture and, of course, Gaudí. She also combines this expertise with the knowledge of the city gained by being a permanent resident, along with her Catalan husband and daughters. She aims to give visitors a feel for what it's like to live in Barcelona and recommend places that you'll enjoy away from the common tourist circuits. She has a wide knowledge of Catalan Modernism, as she was in charge of the Cátedra Gaudí archive -the most important documentary archive related to Gaudí's architecture- for 12 years. She holds a Masters Degree from UPC and she is a PhD candidate at the same University. Her dissertation -currently in development- is about domestic interiors and design during the 19th-20th century transition, focused on Barcelona and Paris.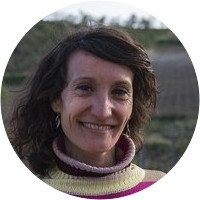 Mariona was born and raised in Barcelona before moving to France to study a degree in Translation and Interpretation. Since she loves her home town, a return was inevitable and she began to show Barcelona and the surrounding area to locals and visitors alike. In addition to organizing cultural events and trips, she decided to study a postgraduate on Cultural Management at Universitat de Barcelona. She previously gave in-house tours at the Palau de la Música Catalana and the Sagrada Família. She's always seeking to build on her knowledge, currently she's studying a post-graduate course on Picasso at Universitat de Barcelona.
Reviews can only be left by Context customers after they have completed a tour. For more information about our reviews, please see our FAQ.
Excellent with children
Aug. 10, 2019
Biel was simply amazing. As a parent I was thrilled with how he interacted with the children. My only regret was not realizing I could tip. If it is still possible to do so we would like to know how.
Apr. 26, 2019
Loved the guide. Very knowledgeable but also kept the boys happy. Time flew by! We were late (our son got lost!) but he went over to accommodate our delayed start.
Apr. 25, 2019