Tour Details
Tour Description
Hidden in dark corners of the Gothic Quarter, or sleeping in the upscale apartments of the Eixample, Barcelona's most illustrious inhabitants watch silently as tourists and natives walk the city's streets. But of whom do we speak, exactly? Dragons of course! Barcelona is home to the largest population of dragons in Europe. Carved out of stone, pieced together with bright tiles, or forged in a hot fire and beaten into shape on an anvil, these creatures guard ancient and modern façades all over the city. Our 2-hr Barcelona for kids tour provides an orientation to the Gothic Quarter through an interactive "hunt" for the city's most iconic symbol, along the way revealing the history—both legendary and real—of the Catalan capital.
How to See Barcelona with Kids
Strap on your armor and grab your spear, as we head out into the streets of the Gothic Quarter in search of Barcelona's dragons. As we take to the streets, our guide will be our guide, as we seek out these creatures, often hidden in plain sight. Along the way, we will stop by some of the area's most important monuments, tracing the Gothic Quarter's history while discovering the city's special relationship with dragons. Strolling La Rambla, Barcelona's main pedestrian thoroughfare, we will admire the rich diversity of architecture on display, learning about the myths, legends, and yes, dragons that are associated with each of them.


"[Our guide] was amazing! Before retiring, I was the principal of a private school in Washington, D.C., and I thought to myself that he is exactly the kind of teacher I would have jumped at the chance to hire...really an incredible experience."
Experience Barcelona as a Family
The walk serves as an introduction to the bustling Gothic Quarter and provides an overview of some of Barcelona's distinctive architecture especially designed for kids. Material from the Gothic period to the early 20th century will be covered with a kid-friendly expert guide. Depending on the age of the children, topics and difficulty will vary. The goal of this Barcelona tour for kids is to encourage active learning and fun while introducing children to the Barcelona's history and architecture.
In addition to our kid-friendly tours, we may be able to adapt certain other tours to the needs of families, though please note such adaptations would not incorporate special activities. Please contact us for more details.


FAQ About the Barcelona Tour for Kids
My children are in their early to mid teens. Is this walk appropriate for them?
Our family tours are primarily designed for children under the age of 13, and this one in particular is ideal for young kids. For teens we would recommend our private adult
Gothic Quarter
tour, the content for which can be adapted to an age-appropriate level.
Is this tour wheelchair accessible? The general route may include narrow sidewalks and cobblestoned streets; please contact us to discuss in more detail any mobility concerns so that we can best advise. We are always happy to design a private, customized tour for visitors with mobility concerns.
Where You'll Start
Tour Experts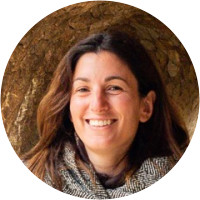 Noemí grew up surrounded by books in her parents bookshop and developed an early passion for literature and story telling that brought her to study English Language and Literature in Barcelona, The Netherlands and California. An enthusiast of art and architecture, she has worked both for Sagrada Familia and Palau de la Música leading their official tours and taken a course on Picasso at the Museum offered by the University of Barcelona (UAB). She has been a licensed guide in Catalonia since 2013 with a versatile profile, leading tours on Gaudí, Picasso, Miró, the Gothic Quarter and beyond.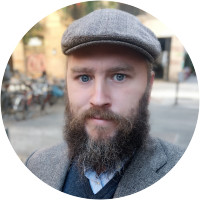 Cornel studied Medieval History, Archaeology and Comparative Religious Studies in Germany and did his PhD at the University of Barcelona. He specialized in Medieval Catalan History, speaks fluent Catalan and loves Barcelona and its urban transformation through time. Besides having a penchant for dead languages he is fascinated about the otherness of the past and they way people perceived the world in their unique way in every period. His current research focuses on conflict resolution and he is always excited to share his newest findings.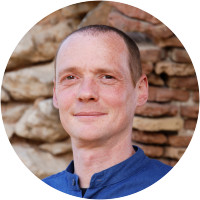 A native of Ireland, Killian has a master's in archaeology from the National University of Ireland, Galway and a doctorate (PhD) in archaeology from University College Dublin, Ireland. Killian is a former fellow at the University of Barcelona, where he moved to in 2011. His area of specialism is prehistoric archaeology - hunter-gatherers, and early farming (Neolithic) communities. Killian also has a broad interest in more 'recent' history and archaeology, from the Roman, medieval, and modern periods, in particular the evolution of urbanism and cities, and the interplay between town and country life.
Reviews can only be left by Context customers after they have completed a tour. For more information about our reviews, please see our FAQ.
Loved the guide. Very knowledgeable but also kept the boys happy. Time flew by! We were late (our son got lost!) but he went over to accommodate our delayed start.
Apr. 25, 2019
Cornel was very knowledgeable and did a great job sharing his knowledge about Barcelona, Catalonia, and Spain. It was nice that our tour fell on St. George's Day.
Apr. 23, 2019
Cornel was wonderful with our daughter and super knowledgeable. A delight!
Mar. 21, 2019