Tour Details
Tour Description
Running over 5,000 miles across the northern reaches of China, the Great Wall of China stands as one of the greatest achievements of the Ming dynasty. During our full-day Great Wall of China Tour we'll join a sinologist (expert in Chinese history) to visit Jinshanling section of the Great Wall near Beijing. Together, we'll not only learn about the Wall's history and construction, but we'll marvel at the magnificence of this testament to the human will.
Great Wall of China Tour
Jinshanling lays a little farther from Beijing than the more popular areas, requiring a travel time of about two and a half hours on each end of our day. This leaves us about two hours to tour the Wall. On the journey to the Wall, our expert will provide a basic overview of the Wall and its history.
At the Wall
Once at the Great Wall our time will be spent strategically to give us the best understanding of the structure, the historic context that surrounded its building and use, and some of basics of its engineering and design. Not only is the section of the Wall that we've chosen for this private tour in Beijing notable for its lack of crowds, but it also features some of the most spectacular views and vistas over the countryside. After a twenty minute walk up a slight grade toward the wall, we will then climb up and do some walking along its length.
Take Aways
We'll emerge from our time on the Jinshanling of the Great Wall of China with a deeper understanding of the history and engineering behind this remarkable structure.


Where You'll Start
Tour Experts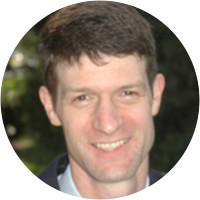 David is a historian focusing on the Great Wall. He specializes in bringing to life this rich, colorful, and sometimes salacious material for visiting groups. His article "Raid of the Scorned Mongol Woman" was recently published in a scholarly journal, and he has collaborated with the photographer Jonathan Ball on "China's Great Wall: The Forgotten Story," a series of oversized photographs of Great Wall battle sites that has so far been exhibited in New York, San Francisco, and Palo Alto. David has been profiled by Peter Hessler in the New Yorker, has appeared on the Today Show, and has been featured in two Discovery Channel documentaries. He holds a BA in Asian Studies from Dartmouth, an MA in history from Beijing University, and a JD from Harvard Law School. With the exception of three years in law school, he has lived in China continuously since the 1980s. Before he began full-time research of Great Wall history, he was a consultant at McKinsey & Company.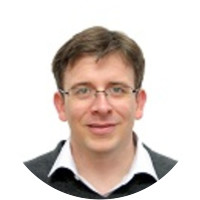 W. Chad Futrell has spent almost twenty years studying, conducting research, and working in China and South Korea, including consulting for numerous NGOs. Chad is currently the Executive Director of Student Life at Schwarzman College, Tsinghua University, where he oversees the Deep Dive mobile learning course, Practical Training Project internship program, and Chinese and English language programs. He was previously the Center Director of the CIEE Study Center at Peking University and Minzu University of China. Before shifting into higher education administration, Chad won several teaching awards for his courses on China's development and environmental challenges, international relations, government, and business culture. An avid hiker, Chad has led groups to many sections of the "wild" Great Wall, and has designed and led study abroad programs in various places in China including Tibet, the grasslands of Inner Mongolia, rural Guizhou Province, and the border regions of North Korea and Russia. Chad spent his undergraduate years studying Chinese religion and philosophy at UNC-Chapel Hill and University of Sussex before spending several months studying Zen Buddhism at South Korea's Songgwangsa Temple. He later completed graduate work in Environmental Management, Asian Studies, and Development Sociology at Cornell University, and earned certificates of Advanced Chinese and Korean from Tsinghua and Sogang universities, respectively. His research and language studies were generously supported by Fulbright-Hays, Korea Foundation, and FLAS fellowships, among others.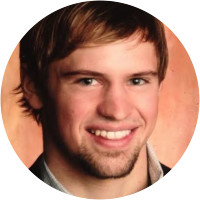 Mike Cooper first came to China in 2009 as part of a team of volunteer teachers operating summer camps in four different Chinese provinces. Mike returned to China in 2010 to study Chinese at Beijing Normal University, and moved to China upon graduating from Dartmouth College in 2012. After moving to China, Mike enrolled in an intensive Chinese language program at Tsinghua University. In the spring of 2015, he obtained his Chinese driver's license and has taken several long-distance road trips in China – including a trip in which he followed the Great Wall for 1,400 miles from Beijing to the western end of the Great Wall in China's Gansu Province. He is an avid photographer and drone pilot, and has captured aerial videos and photos of many sections of the Great Wall around Beijing, and sections in Hebei, Shanxi, Shaanxi, Ningxia, and Gansu Provinces. In addition to hiking and photographing the Great Wall, Mike enjoys studying the history of the different sections and interacting with the locals living in the nearby villages. Born and raised near the Northern Rocky Mountains of Idaho, Mike developed a penchant for outdoor activities at a young age.
Reviews can only be left by Context customers after they have completed a tour. For more information about our reviews, please see our FAQ.
Just wrote a glowing recommendation about Jason. Our Great Wall was at the top of our China travels, and Jason was terrific.
Nov. 23, 2019
He was very informative.
Sep. 27, 2019
Chad was great. He is passionate and enthusiastic about China. He asked us what we wanted to know about China... he talked to us about nuclear power (what we do). He made us feel like we were traveling with a friend. It was a great trip. And mortar our of glutinous rice.... I will never forget. Many Thanks
Apr. 19, 2019