Tour Details
Tour Description
Tiananmen Square, named for and adjacent to the Tiananmen ("Gate of Heavenly Peace"), is noteworthy both for being prodigious and for the wealth of important events that have occurred there. In this 2-hour Tiananmen Square Tour we'll join a local sinologist—expert on Chinese history and culture—for an in-depth look at the rise of Mao Zedong and Communism in China. We'll walk the extent of this impressive square, visiting its key monuments, and framing it within a discussion of Chinese modern history from the beginning of the 20th century to the present. Note, due to its length and proximity, this is an excellent tour to pair with our
Forbidden City Tour
.
Tiananmen Square Tour
We begin our Tiananmen Square Tour with the figure of Mao Zedong, the enigmatic Chinese general who led the communist revolution in China. Visiting the enormous portrait that hangs over Tiananmen Gate, we'll explore Mao's life and philosophy and trace the events of the 1920s, '30s, and '40s that led to the establishment of communist China.


We'll look closely at the remaking of the capital, an ancient city that was transformed by Mao and the communists, with Tiananmen Square as its symbolic heart. We'll consider the major monuments that frame and anchor the space and help to explain the history of Beijing and China in the 20th century, as well as unravel the iconography of communism, propaganda, and the major events of 1950-1980 that shaped Chinese history. Along the way, we'll look at the Cultural Revolution, when Mao tried to reassert his beliefs in China.
Before Communism in China
We'll also spend some time on this walk discussing the precursors to the rise of communism in China, including the 1919 May Fourth students movement and the presence of American philosopher John Dewey in China during the 1920s. Our Beijing guide will conclude this tour with an exploration of the causes and effects of the 1989 student-led protests in Tiananmen Square and elsewhere in Beijing.
Take Aways
We'll come away from this walking tour with a better understanding of Tiananmen Square's critical role in Chinese national identity. Looking to see another Chinese landmark? Try our
Great Wall of China Tour
.
Where You'll Start
Tour Experts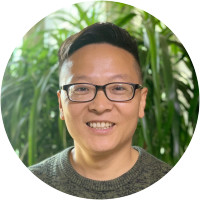 Jason graduated from Xi'an Fanyi University in China with a degree in international tourism. While living in various parts of China, Jason developed a passion for sharing the local culture and heritage with visitors from all around the world. As a licensed English guide in Beijing, his main goal is to create a cross-cultural bridge between China and other countries. Jason's expertise is taking research trips to the Great Wall and Forbidden City which are very significant parts of the Chinese history. He enjoys introducing the visitors to the unique parts of Chinese culture and society.
Reviews can only be left by Context customers after they have completed a tour. For more information about our reviews, please see our FAQ.
walk rated 6/6, docent rated 6/6
Jun. 5, 2014
walk rated 5/6, docent rated 5/6
Apr. 27, 2014
A 100 year history lesson in 3 hours, but the walk/narrative was very well structured and flowed logically. Very memorable
Nov. 3, 2013