Tour Details
Tour Description
Berlin is a city with a rich and tumultuous history. It has an energy unlike many of its European cousins and continues to attract the curious traveler and innovative mind. We've carefully crafted a full-day itinerary to help discover this creative and historically rich city. In the company of a local expert, we'll visit curated sites, which allows for a solid introduction to this compelling city. Much of our day will be on foot, but in between sites we'll travel either via train or an optional chauffeured-car service. If you choose the car service, we will start the tour at your hotel.
History Tour of Berlin
Includes a short briefing in a cafe and sites such as the Brandenburg Gate, Memorial to the Murdered Jews of Europe, the Reichstag and the Berlin Wall Memorial. Local lunch (at own expense).
We'll meet in the historical center and spend a few minutes with a short briefing on Berlin and the surrounding area (with relevant maps) from a cafe or square bench. We'll then embark on our Berlin in a Day tour. We'll begin the historical discussion in the shadow of the iconic Brandenburg Gate, using the structure to explore the city's imperial past. We'll continue through Berlin's historic center, stopping at key sites and discussing the city's reconstruction—and subsequent dilapidation— after the relentless bombing it experienced during the Second World War. We'll note visible layers of history in Berlin's architecture: from imperial ambition to Nazi terror and Communist rule. We'll explore the Nazi years between 1933 and 1945, visiting some of the most important sites that chronicle this era, such as the former site of Hitler's bunker, the Topography of Terror museum, and the Memorial to the Murdered Jews of Europe.


Full up on history, we will stop for lunch at a local restaurant or cafe. We'll use this time to re-energize and discuss anything from gastronomy to taxation or housing prices in Berlin. After lunch, we might spend some more time in the Mitte neighborhood before eventually heading north in the direction of the Berlin Wall Memorial. Nearly 30 years after its fall, the Berlin Wall still looms large. We will visit the Berlin Wall Memorial and trace the footprint of a portion of the wall, discussing the construction and the realities of life in a divided city and the dramatic events of its fall. We'll leave one another here, with a greater understanding of Berlin's complicated past, yet encouraging future.
Takeaways
At the end of this full-day tour, we will emerge with a deeper knowledge of how Berlin has evolved over the centuries from imperial capital to a creative nucleus. We'll have ventured across the city to sites and spaces relevant to the historic, cultural, and artistic fabric of everyday Berliners. Hopefully, our Berlin in a Day tour will set us up for the remainder of our travel in Germany and beyond.
FAQ
What is a private tour?
Our private tours are limited exclusively to travelers in your party. They are designed to provide a learning experience that is completely tailored to you and your traveling companions. Private tours give you more flexibility with scheduling (you decide when the walk best fits in your trip), the ability to tailor your itinerary (we'll work to match the itinerary to the interests and dynamics of your group), and more personalized time with your guide.


What is a small group tour?
Our small group tours cover many of the same itineraries as our private tours, but they place you with other travelers in groups of 6 or less. They operate on a pre-scheduled calendar, and are designed to provide an opportunity to engage with and learn from other travelers. Most of our small group tours require at least three (3) participants to run, although there is some variation from walk to walk. However, there is some variation from walk to walk. As you sign up for a tentative walk we display the minimum number required in order to confirm.


What happens if it's raining?
Our tours happen rain or shine. Our guides are great at adapting their route during changes of weather. Please bring an umbrella.


Are either options suitable for families?
What's included in the tour?
The tour includes your expert guide and transport on the metro. Clients are expected to cover the cost of their own lunch.


Is a car service required for this tour?
Car service is not required, but can be arranged. At checkout you have the option to either select a car service or Metro Day Passes. If you do not wish to have one, please be sure to select the Metro Day Pass.


I don't want to add the car service. Where should we meet?
Your confirmation email will have the exact meeting point details along with a map.


Does this tour include a visit to the Reichstag Dome?
We do not offer a tour of the Reichstag Dome as standard, however, for clients booking a private walk we can try to arrange it. Please request this in the Trip Notes when placing an order. There is no entry fee to the Dome, but visits need to be booked in advance and availability depends on a number of factors defined by the German governmental administration. Please note that for all Reichstag Dome bookings we require the full name and date of birth of all attendees, and all attendees need to bring their passport with them on the day in order to enter the Reichstag.


Can this walk be booked for earlier or later?
Yes we can start anytime between 8:30am-12pm. In winter (November-February) it's better not to start later any later because it gets dark by 3:30-4:00 pm.


I want to see sites that you don't include in the 'Berlin in a Day' tour. What should I do?
Where You'll Start
Tour Experts
Christina is an East Berliner who was born in the GDR, a socialist republic that no longer exists. She danced on the Wall in 1989, and closely observed the restructuring of Germany and the frantic urban transformation of Berlin. At the European University Viadrina in Frankfurt (Oder) she earned an MA in cultural history and comparative social sciences, particularly the ideology-based history of the twentieth century. Her dissertation was on a more contemporary subject of "The Economic Impact of the Contemporary Art Scene on the city of Berlin." She now works as an arts administrator, manages urban development initiatives, and since 2006 routinely walks guests through the eclectic and varied political, cultural, and architectural histories of the German capital and beyond.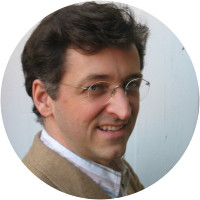 Raised in New York City, Jan graduated from Williams College in 1985 with honors in the history of ideas and later went to the Harvard University Graduate School of Design to receive his MA in architecture in 1990. He has worked as an architect in Berlin since 1994. He has been a regular contributor to a wide range of publications, including The New York Times, the Harvard Design Magazine, the International Herald Tribune, Places Magazine, and the Architectural Record, writing chiefly about European architecture and urbanism. He teaches urban studies and sustainability at the IES Berlin Metropolitan Studies Program, and has served as an invited guest critic or lecturer at the Technische Universität in Berlin, the University of Warsaw Architecture School, and the Architectural Association in London. Jan is the Academic Director of the Northeastern University School of Architecture Berlin Program, where he also teaches two required seminars.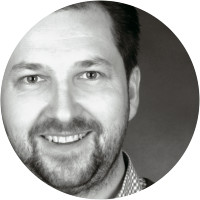 Robert grew up in East Berlin during the 1980s and went on to study at the University of Florence, Italy. He received his PhD in cultural studies from Humboldt University of Berlin where his dissertation focused on sexual violence in the Nazi concentration camps. He recently worked as a researcher for the BBC and as a historian for the Sachsenhausen and Ravensbrück concentration camp memorials. His interests range from the history of art and architecture to modern European history and WWII. Robert worked for Hampshire College and has given guest lectures at both Boston University and Brown University. He has been working as a tour guide for more than ten years.
Reviews can only be left by Context customers after they have completed a tour. For more information about our reviews, please see our FAQ.
John's knowledge and passion for everything about Berlin made our experience as first time visitors unforgettable and special. Thorough answers to our questions, unique anecdotes about the city's history and an expansive view of Berlin in a day, make John an A#1 Context Travel guide we will remember.
Nov. 24, 2021
John gave us terrific insights to the current Berlin and the history that is the foundation to its development.
Sep. 27, 2021
Our guide John and driver Claus were fantastic. Couldn't fault the day. Thank you
Oct. 6, 2019