Tour Details
Photos & Highlights
Get the full picture of Berlin with your interests in mind from art, history, and architecture including insider tips along the way
Led by a expert local guide or scholar
Memorial to the Murdered Jews of Europe, Berlin Wall Memorial, Brandenburg Gate, Reichstag exterior, and Unter den Linden
Tour Description
Berlin is a city with a rich and tumultuous history. It has an energy unlike many of its European cousins and continues to attract the curious traveler and innovative mind. We've carefully crafted two itineraries to help discover this creative and historically rich space: one itinerary is for the history buff, the other is for a more off-beat and contemporary examination of the city. In the company of a local expert, we'll visit curated sites, which allows for a solid introduction to this compelling city. Much of our day will be on foot, but in between sites we'll travel either via train or an optional chauffeured-car service. If you choose the car service, we will start the tour at your hotel. Both option A or B offers an intriguing introduction to this buzzing German capital. Please note your itinerary preference in your client notes on checkout.
Itinerary A - History Buff
Includes a short briefing in a cafe and sites such as the Brandenburg Gate, Memorial to the Murdered Jews of Europe, the Reichstag and the Berlin Wall Memorial. Local lunch (at own expense).
We'll meet in the historical center and spend a few minutes with a short briefing on Berlin and the surrounding area (with relevant maps) from a cafe or square bench. We'll then embark on our 'Option A, Berlin in a Day' tour. We'll begin the historical discussion in the shadow of the iconic Brandenburg Gate, using the structure to explore the city's imperial past. We'll continue through Berlin's historic center, stopping at key sites and discussing the city's reconstruction—and subsequent dilapidation— after the relentless bombing it experienced during the Second World War. We'll note visible layers of history in Berlin's architecture: from imperial ambition to Nazi terror and Communist rule. We'll explore the Nazi years between 1933 and 1945, visiting some of the most important sites that chronicle this era, such as the former site of Hitler's bunker, the Topography of Terror museum and the Memorial to the Murdered Jews of Europe.


Full on history, we will stop for lunch at a local restaurant or cafe. We'll use this time to re-energize and discuss anything from gastronomy to taxation or housing prices in Berlin. After lunch, we might spend some more time in the Mitte neighborhood before eventually heading north in the direction of the Berlin Wall Memorial. Nearly 30 years after its fall, the Berlin Wall still looms large. We will visit the Berlin Wall Memorial and trace the footprint of a portion of the wall, discussing the construction and the realities of life in a divided city and the dramatic events of its fall. We'll leave one another here, with a greater understanding of Berlin's complicated past, yet encouraging future. Please write 'Itinerary A' when you checkout.


Itinerary B - Off-The-Beaten-Track
Includes a short briefing in a cafe and visit to neighborhoods Friedrichshain and Kreuzberg. Focuses on Cold War and post-Cold War history and culture. Local lunch (at own expense).
We'll meet in Friedrichshain, in what was Soviet East Berlin, at a local cafe to give a short briefing on Berlin and the surrounding area (with relevant maps) before embarking on our 'Option B, Berlin in a Day' tour. We'll spend some time discussing Frankfurter Tor's former Soviet architecture, Stalin's immense building projects and the striking boulevards that are still in place today. We'll discuss the former GDR's decision to quash modernism and replace with a new wave of socialism. Our route will continue south to Kreuzberg: a district that was once a dingy abandoned corner of West Berlin and has since evolved into a pulsating hub of counterculture and creativity. We'll discuss the changing identity of this neighborhood as we walk along canal banks, visit former hospitals, admire street art and pop backstage to 'Hinterhöfe' (hidden courtyards).


We'll find somewhere effortlessly trendy to stop for a bite to eat in Kreuzberg to refuel. We'll use this time to digest both our meal and the morning's discussion on life in post-war Berlin. After lunch, we might decide to hop on public transport and head further into former West Berlin to see the reconstructed leafy Hansa Quarter. This neighborhood hosts a collection of overly modernist buildings designed by internationally prominent architects in the postwar years. We'll use these living sources to investigate how architecture and urban planning in Berlin were one of the main fronts in the political and ideological struggle of the Cold War. We'll leave one another here with a greater understanding of postwar Berlin's history and culture. Please write 'Itinerary B ' when you checkout.
Takeaways
At the end of either itinerary, we will emerge with a deeper knowledge of how Berlin has evolved over the centuries from an imperial capital to a creative nucleus. We'll have ventured across the city to sites and spaces relevant to the historic, cultural and artistic fabric of everyday Berliners. Hopefully, our Berlin in a Day tour will set us up for the remainder of our travel in Germany and beyond.
FAQ
What is a private tour?
Our private tours are limited exclusively to travelers in your party. They are designed to provide a learning experience that is completely tailored to you and your traveling companions. Private tours give you more flexibility with scheduling (you decide when the walk best fits in your trip), the ability to tailor your itinerary (we'll work to match the itinerary to the interests and dynamics of your group), and more personalized time with your guide.


What is a small group tour?
Our small group tours cover many of the same itineraries as our private tours, but they place you with other travelers in groups of 6 or less. They operate on a pre-scheduled calendar, and are designed to provide an opportunity to engage with and learn from other travelers. Most of our small group tours require at least three (3) participants to run, although there is some variation from walk to walk. However, there is some variation from walk to walk. As you sign up for a tentative walk we display the minimum number required in order to confirm.


What happens if it's raining?
Our tours happen rain or shine. Our guides are great at adapting their route during changes of weather. Please bring an umbrella.


Are either options suitable for families?
What's included in the tour?
The tour includes your expert guide and transport on the metro. Clients are expected to cover the cost of their own lunch.


Is a car service required for this tour?
Car service is not required, but can be arranged. At checkout you have the option to either select a car service or Metro Day Passes. If you do not wish to have one, please be sure to select the Metro Day Pass.


I don't want to add the car service. Where should we meet?
Your confirmation email will have the exact meeting point details along with a map, and 24/7 phone number to call in case of emergencies.


Does this itinerary A include a visit to the Reichstag Dome?
We do not offer a tour of the Reichstag Dome as standard, however, for clients booking a private walk we can try to arrange it. Please request this in the Trip Notes when placing an order. There is no entry fee to the Dome, but visits need to be booked in advance and availability depends on a number of factors defined by the German governmental administration. Please note that for all Reichstag Dome bookings we require the full name and date of birth of all attendees, and all attendees need to bring their passport with them on the day in order to enter the Reichstag.


Can this walk be booked for earlier or later?
Yes we can start anytime between 8:30am-12pm. In winter (November-February) it's better not to start later any later because it gets dark by 3:30-4:00 pm.


I want to see sites that you don't include in the 'Berlin in a Day' tour. What should I do?
Where You'll Start
Tour Experts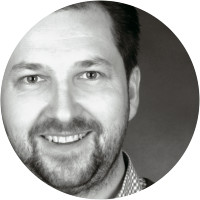 Robert grew up in East Berlin during the 1980s and went on to study at the University of Florence, Italy. He received his PhD in cultural studies from Humboldt University of Berlin where his dissertation focused on sexual violence in the Nazi concentration camps. He recently worked as a researcher for the BBC and as a historian for the Sachsenhausen and Ravensbrück concentration camp memorials. His interests range from the history of art and architecture to modern European history and WWII. Robert worked for Hampshire College and has given guest lectures at both Boston University and Brown University. He has been working as a tour guide for more than ten years.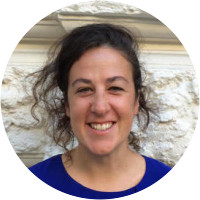 An architect and urbanist, Lucia has been working with Context since 2012. The emphasis of her walks lies in present Berlin from where she leads an exploration into the layers of the past in order to understand the transformations of the city and the significance of its sites, so as to anticipate possible future scenarios. Her thematic focus is on post-war history, urbanism and architectural heritage, as well as on everyday life in Berlin.  Parallel to her work with Context, she has been collecting experiences from different branches: collaborating with several public institutions analysing and comparing the urban landscape of various European cities, developing city guides and organising workshops; working for a design agency specialised in real estate and signage design; and currently, planning housing and office buildings in Berlin with a private project developer. She is a proud ambassador of Berlin and Context.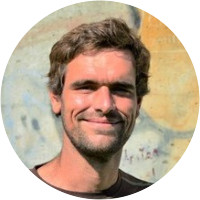 After completing studies in archaeology at Bournemouth University, England, in 2004, Aaron has worked as an archaeologist in the Isle of Man, the Channel Islands, London, and all over southern England. Holding the position of Senior Archaeologist at the Museum of London Archaeology Service from 2006–2012, he supervised numerous site excavations dating from the Neolithic period (5000BC) through to the Second World War. Since arriving in Germany, he has continued his archaeological career through excavations in Bavaria, Brandenburg, and Berlin, Mitte. Aaron was more recently involved in an excavation in Klosterstrasse which was determined to be the oldest medieval remains in the city, and he holds the distinction of finding the "oldest medieval pig in Berlin" at this site. It could be said that he operates at the 'coal face,' helping to rewrite and refine the known histories of places through his archaeological work. Aaron also has had a lifelong passion for military history, particularly that of the Second World War, and finds Berlin an ideal landscape for digging into that history.
Reviews can only be left by Context customers after they have completed a tour. For more information about our reviews, please see our FAQ.
Aaron was a fabulous guide. Full of energy and knowledge, he spent the day really teaching us about many aspects of Berlin. He had good humor and he was flexible in the day. I could not speak more highly of him.
Aug. 17, 2019
We thought Finn was the best Context guide we have ever had. Very knowledgeable, personable and aware of clients' needs.
Aug. 15, 2019
The tour covered most, if not all, of the major highlights in Berlin as well as some not so obvious ones. At the end of the tour we had learned so much! Aaron was absolutely great! His in-depth knowledge about the expansive history and vibrant culture of Berlin made our day trip come alive!
Aug. 3, 2019