Tour Details
Tour Description
The flatlands of Berlin are ideal biking terrain, enabling an appreciation for the city's landmarks from the vantage point of a bike seat. Our 3-hour Berlin Wall bike tour follows part of the route of the former Wall with a historian, challenging our imaginations to picture the now-empty and abandoned spaces as they formerly were: part of the structure that once tore a city, and country, in two. Our heightened mobility will enable us to take in a greater portion of the wall than we would otherwise, providing a distinct perspective on one of the defining landmarks of the 20th century.


Life in Divided Berlin
For over a quarter century, the imposing concrete barrier of the Berlin Wall with its notorious "death strip" stood as an ominous reminder of the divide between Western Europe and the Eastern Bloc. Beginning at the Berlin Wall Memorial, the site of some of the most astonishing escape attempts from the communist East, we will explore numerous exhibitions, memorials, artworks, and historical locations. We will see how the Wall was constructed and expanded, the ways in which it operated as a symbol of the Cold War, and how and why it ultimately fell. Finally, we will discuss the irony that Berlin is now deeply associated with a structure that no longer exists.
"The Wall in the Head"
After the momentous dismantling of the Wall began in 1989, larger issues of national identity in newly unified Germany immediately arose. As we continue our tour and pass the many memorial sites along our route—including the "ghost stations" exhibit at Nordbahnhof—we will consider vital questions about the tension in Germany's difficult history. On one hand is the desire to move on and leave these troubles in the past; on the other, the need to preserve what remnants of this history remain. Should the divisions of the city be erased completely or etched forever into its memory? The physical barriers of the Berlin Wall have mostly vanished, but the shockwaves caused by its rise and fall—what Germans call the Mauer im Kopf, the "Wall in the Head"—carry on today.


FAQ
Are bikes provided?
We will make arrangements for bike rentals for your group. Payment for the rental is due on-site and a damage security will be required. Please advise in the Notes section during booking if you will be supplying bikes personally. Also, please note that helmet rentals are limited at many European bike rental facilities; please advise if you would like us to make inquiries in advance about helmets.


What level of fitness is recommended for this tour?
Berlin is generally flat terrain, so biking in the city is not physically strenuous. Guests should be of average physical fitness and stamina for a leisurely few hours of urban bicycling.


How should I dress for this tour?
In any weather, make sure to have good shoes (no flip-flops). In the spring and fall, wear a warm jacket and bring gloves. In the winter, we recommend dressing warmly, including warm shoes, gloves, and a hat.


Will there be opportunities to take a break?
The pace of the tour is relaxed and breaks for discussion, conversation, and rest are certainly available. The comfort and safety of our guests are of top importance.


What is the difference between the sites visited on this tour and the Walking the Wall tour?
The starting point of the two tours is the same, but, naturally, traveling by bike offers the chance to cover more ground within the 3-hour time frame.


Are there other biking excursions available in Berlin?
Further excursions and tours are forthcoming; in the meantime, we would be happy to arrange
custom bike itineraries
on a private basis.
Where You'll Start
Tour Experts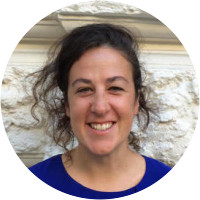 An architect and urbanist, Lucia has been working with Context since 2012. The emphasis of her walks lies in present Berlin from where she leads an exploration into the layers of the past in order to understand the transformations of the city and the significance of its sites, so as to anticipate possible future scenarios. Her thematic focus is on post-war history, urbanism and architectural heritage, as well as on everyday life in Berlin.  Parallel to her work with Context, she has been collecting experiences from different branches: collaborating with several public institutions analysing and comparing the urban landscape of various European cities, developing city guides and organising workshops; working for a design agency specialised in real estate and signage design; and currently, planning housing and office buildings in Berlin with a private project developer. She is a proud ambassador of Berlin and Context.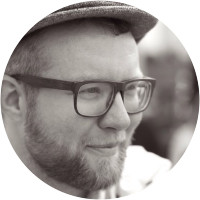 Finn grew up in Northern Ireland before moving to England to study and later teach in the department of Film and Literature at the University of Warwick. He completed his doctoral study on German folklore and popular cinema in 2012, and has published extensively in the fields of Film Studies and Gender Studies. Since 2008, he has been living and guiding in Berlin. He now works as a historical advisor for television and film productions set in Berlin, particularly during the Weimar era or Third Reich. He is a journalist for the 'Siegessauele', Europe's foremost Queer magazine, and organises events at Berlin's English-language bookstore 'Another Country'. Finn works for Berlin's Schwules Museum as a guide and curator. He is currently Professor of Gender and Sexuality Studies at the Council on International Educational Exchange.
Reviews can only be left by Context customers after they have completed a tour. For more information about our reviews, please see our FAQ.
Heribert was fantastic. Knowledgable, humorous, and very generous in sharing personal stories and experiences. We feel we have a new friend in Berlin
Jun. 2, 2015
Julian Smith-Newman was amazing, and tied with Bernard Zirnheld's tour of the Louvre as the best tour guide of all we've had. Going on bikes we were able to cover a wide swath of the City and he took us to non-touristy areas to see things I feel I'd otherwise never have experienced, such as Hitler's bunker below a toddler's playground. More than what we stopped and saw, however, was his commentary and expertise on all things Berlin/European/WWII/Cold War/etc. He loves history and his passion for his subject shines through. It was the best day of our trip because of his bike tour. I give him an A+! See above for my enthusiastic reaction to this tour, really loved all the places we were able to visit, from the topography or terror to the old watch towers, etc. I wanted just a few minutes more at each stop so I could take more photos, but Juian was happy to wait for me when I asked. I highly recommend him for any tours!!!
May. 8, 2012