Tour Details
Tour Description
As Europe began to rebuild following the wreckage of the Second World War, Berlin was instead cleaved in two: East Berlin, under Soviet control, and West Berlin, an "island of democracy" deep inside East German territory. On this 3-hour Berlin Cold War tour we will join a local architectural historian for an in-depth comparison of East and West. We'll focus mainly on buildings and landscapes to build a compelling picture of a divided city and fractured years.
A Model Project of Soviet Architecture
We begin our discussion in the east side of the city, at Frankfurter Tor on Karl-Marx-Allee. A striking example of
Berlin's boulevards
, this avenue reminds us that part of the history of the two Berlins is recorded in the naming and renaming of streets and sites. Stalinallee's immense boulevard was the primary focus of East Germany's post-war development project, attempting to reorganize Berlin's urban landscape and stressing the political and visual importance of the city center. In the shadows of the Frankfurter Tor's twin towers, we will discuss the 1950 decision by communist East German leadership to do away with the "cosmopolitan fantasies" of modernist, decentralized planning and to create instead a monumental architecture capable of embodying the promise of a new socialist society.
The West's Response: Democracy and Commerce
After uncovering the layers of meaning in the architecture of the former East, we will hop on Berlin's historic S-Bahn train line and cross to the West. Here, we will explore West Berlin's response to the communist model of Stalinallee: the reconstructed Hansa Quarter.


In this neighborhood, in ruins since the Second World War, a host of internationally prominent architects designed a series of individual, overtly modernist buildings scattered across the green, park-like area. We'll discuss how the spaces and structures embody Western principles of freedom, individuality, and the non-authoritarian order of democracy and the marketplace.
Berlin Cold War Tour
By the end of our time together we will have investigated how architecture and urban planning in Berlin were one of the main fronts in the political and ideological struggle of the Cold War. We'll also be newly equipped with an insightful perspective that will transform the way we see the city thereafter.


Where You'll Start
Tour Experts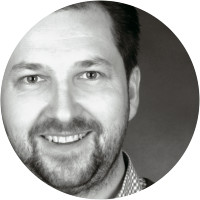 Robert grew up in East Berlin during the 1980s and went on to study at the University of Florence, Italy. He received his PhD in cultural studies from Humboldt University of Berlin where his dissertation focused on sexual violence in the Nazi concentration camps. He recently worked as a researcher for the BBC and as a historian for the Sachsenhausen and Ravensbrück concentration camp memorials. His interests range from the history of art and architecture to modern European history and WWII. Robert worked for Hampshire College and has given guest lectures at both Boston University and Brown University. He has been working as a tour guide for more than ten years.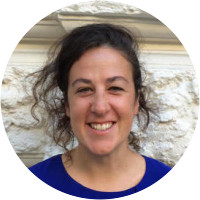 An architect and urbanist, Lucia has been working with Context since 2012. The emphasis of her walks lies in present Berlin from where she leads an exploration into the layers of the past in order to understand the transformations of the city and the significance of its sites, so as to anticipate possible future scenarios. Her thematic focus is on post-war history, urbanism and architectural heritage, as well as on everyday life in Berlin.  Parallel to her work with Context, she has been collecting experiences from different branches: collaborating with several public institutions analysing and comparing the urban landscape of various European cities, developing city guides and organising workshops; working for a design agency specialised in real estate and signage design; and currently, planning housing and office buildings in Berlin with a private project developer. She is a proud ambassador of Berlin and Context.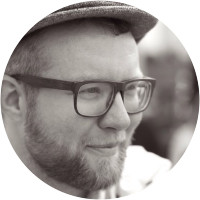 Finn grew up in Northern Ireland before moving to England to study and later teach in the department of Film and Literature at the University of Warwick. He completed his doctoral study on German folklore and popular cinema in 2012, and has published extensively in the fields of Film Studies and Gender Studies. Since 2008, he has been living and guiding in Berlin. He now works as a historical advisor for television and film productions set in Berlin, particularly during the Weimar era or Third Reich. He is a journalist for the 'Siegessauele', Europe's foremost Queer magazine, and organises events at Berlin's English-language bookstore 'Another Country'. Finn works for Berlin's Schwules Museum as a guide and curator. He is currently Professor of Gender and Sexuality Studies at the Council on International Educational Exchange.
Reviews can only be left by Context customers after they have completed a tour. For more information about our reviews, please see our FAQ.
We enjoyed the tour and Robert. Guess we didn't expect it to be entirely architecturally oriented. Interesting subject but perhaps not as historically oriented for our taste. But very worth our time.
Aug. 15, 2019
We all thoroughly enjoyed our morning with John. He was clear, engaging and enthusiastic in his explanation of the city's architecture. But he went way beyond this in his responses to our group's many questions on the broader history of Berlin. And we all appreciated the recommendations he gave for wider reading. Excellent all round.
Jul. 22, 2019
Dora was so knowledgeable and very receptive to questions. I really did not know much about Cold War Berlin but was able to glean quite a bit of understanding about what it was like to live through these times on both sides of the wall. It was fascinating to travel between both sides which today look very similar to an outsider like me but to have someone who could point out the subtle differences in architecture that characterized how the soviets went about rebuilding the city vs west
Jun. 20, 2019