Tour Details
Tour Description
Berlin's landscape reflects more than the destruction of World War II and the division of the Cold War—the 20th century has also been one of extraordinary creativity for Berlin's architecture. Guided by a local architect or historian, this 3-hour Berlin architecture tour highlights the innovative and impressive buildings that have redefined the cityscape in past decades, from the Bauhaus to Futurism. As we explore the rebuilding of modern-day Berlin, we'll read the rich story of 20th century architecture in the city's skyline.
Modernist Avant-Garde
We'll start outside the striking Bauhaus Archive, where we'll talk about the Bauhaus design movement of the 1920s, from its inspired beginnings to an abrupt and troubled end, while also considering its effect on later architectural movements and contemporary life. We'll then wind our way towards the Embassy District, where we'll see how various countries have attempted to display their national ideals via the medium of architecture.

Please note: the Bauhaus Archive Museum is currently closed due to extensive restoration works inside. We'll only visit the exterior during this tour.
Mid-Century Highlights and Urban Renewal
Next, we'll head for the iconic Kulturforum, a collection of state institutions built in the 1950s and 60s. The area is a cultural hub, home to many museums, including the Gemäldegalerie and Mies van der Rohe's classical modernist New National Gallery; the stunning Philharmonie, seat of the Berlin Philharmonic Orchestra; and the State Library. Thanks to its astonishing redevelopment after years as a Cold War-wasteland, adjacent Potsdamer Platz is a prime position for contemplating different but interrelated schools of architecture. We may also be able to ascend the famous Kollhoff Tower for panoramic views of the skyline.
Berlin: Yesterday, Today and Tomorrow
At the end of our time together, we'll have a deeper understanding of the relationship between German architecture and German history. Yet this will also be an international story, demonstrating how different nations have endeavored to showcase their own cultures in Berlin. Inspired by Berlin's history and ever-changing faces, we'll have a grasp of how architectural movements are both reflections and influencers of the world around us.


Where You'll Start
Tour Experts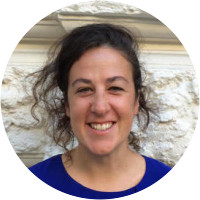 An architect and urbanist, Lucia has been working with Context since 2012. The emphasis of her walks lies in present Berlin from where she leads an exploration into the layers of the past in order to understand the transformations of the city and the significance of its sites, so as to anticipate possible future scenarios. Her thematic focus is on post-war history, urbanism and architectural heritage, as well as on everyday life in Berlin.  Parallel to her work with Context, she has been collecting experiences from different branches: collaborating with several public institutions analysing and comparing the urban landscape of various European cities, developing city guides and organising workshops; working for a design agency specialised in real estate and signage design; and currently, planning housing and office buildings in Berlin with a private project developer. She is a proud ambassador of Berlin and Context.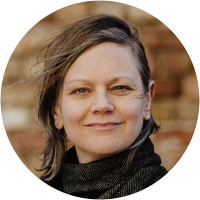 Jasmine is an internationally exhibiting visual artist from the USA, located in Berlin since 2014. Coming from diverse art hubs New York and Istanbul, she's cultivated a special relationship with Germany and Berlin, a city she sees as a critical locus in the panoply of creative capitals. Finding inspiration through learning and sharing knowledge in social settings, she's recently offered workshops for artists through the BBK in Berlin, and for art students at L'Institut Supérieur des arts de Toulouse, and TU Technische Universität, Dortmund. She has also worked as an instructor in schools and museums throughout Istanbul and the United States. Her favorite way to learn about a country and its people is through experiencing art and architecture, discovering the stories that act to create collective cultural identities.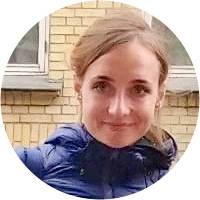 Nina is educated as an artist and art historian, holding a BA in Anthropology and Art History and a diploma in Fine Arts (MA). Her field of expertise is contemporary art and art history and everything that is 3 dimensional: During her studies at Freie University zu Berlin, her main focus was the connection between art and architecture as a mirror of change in society. With that background, she keeps on exploring the city of Berlin where she is based now.
Reviews can only be left by Context customers after they have completed a tour. For more information about our reviews, please see our FAQ.
Well-paced, informative, and engaging tour that was customized to our interests and preferences. Our family has done many tours with Context over the past 15 years, and Jasmine was one of the best guides we have ever had. She was extremely knowledgeable and articulate, used great supplemental materials, and was sensitive to our comfort and needs throughout the morning.
Oct. 27, 2019
Jasmine is a wonderful person. She is very friendly, energetic, empathetic, flexible and knowledgeable. It's difficult to find an area of improvement. Thank you for a great experience!
Oct. 26, 2019
Tour was fantastic. Jasmine is a born teacher - very considerate, made sure everyone heard what she had to say, was very careful with us and kept us safe at traffic crossings etc. But more than that, she was passionate about the subject and extremely knowledgeable. She tailored things to our preferences also. Just a terrific guide, which makes your company so special.
Sep. 12, 2019