Tour Details
Tour Description
With its curving horse path streets, red brick buildings, and distinct cultural neighborhoods, Boston packs layers upon layers into one small city. Begin your Boston travels with our personalized Welcome to Boston experience, and let one of our local experts advise you about the best restaurants, easiest way to get where you're going, and the special bits of Bean Town history all around you.
A Local Welcome
We will begin our walk in your hotel lobby, apartment, or nearby cafe. Your docent will orient you to your neighborhood's layout and local history and help you navigate Boston's labyrinth of winding streets. Curious to find the best cup of authentic clam "chowda" or Italian pastries? We'll share tips on local eateries and shopping, and direct you to any interesting events, concerts, or exhibitions taking place while you are in the city. If you have walks booked with us, we can discuss your itinerary and go over any last minute questions.
Getting Oriented
Using maps and guidebooks, we will learn about the history and culture of Boston that most interests you. Then, we will explore the neighborhood you are staying in, discovering the best places for coffee, the significant historical sites, and the most accessible T stops (the "T" is Boston's public transportation system). With this information, we will prepare you to experience Boston with confidence and curiosity—the best way to be in this fascinating city.


Booking Instructions
Please supply your hotel name or exact apartment address (building entrance codes, apartment number, floor, etc) in the Notes box during checkout so that we can arrange for our docent to meet you directly at your lodging. In order to help us prepare the experience, please also share your interests and any specific questions about Madrid. This will enable us to fully customize the experience to speak to your needs.


This experience is part of our
Welcome To
series, which aims to orient first-time visitors to Context cities by pairing them with local experts.
FAQ
I would like the docent to answer some very specific questions I have about the city. Can I let you know in advance what those questions are?
Please do let us know in advance if you have specific questions so that your docent can come prepared with answers to your questions.


Where You'll Start
Tour Experts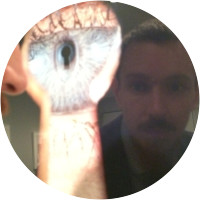 John
Born in England but raised in Amherst, MA, John is a specialist in modern and contemporary art history. He received a PhD from Emory University in 2015. His dissertation analyzes art forms that emerged in the 1960s. Now a curatorial fellow at the National Gallery of Art, John's current focus is art in Washington, DC in the interwar period. He is excited to share his knowledge of the capital's history. John has taught at Harvard University, the Pratt Institute, and the Fashion Institute of Technology. Whether offering introductory surveys or specialized graduate courses, he always leads classes on visits to area art galleries and museums. John is the author of articles in various peer-reviewed journals and has delivered papers and lectures at a range of institutions, including the National Gallery of Art, the Whitney Museum of American Art, Princeton University, and Harvard. Additionally, he was the recipient of major fellowships from the Whitney Museum of American Art and the American Council of Learned Societies/Henry Luce Foundation. Prior to graduate school, John taught English in Salamanca, Spain. He offers tours in Spanish and is accustomed to interactions with non-native speakers of English.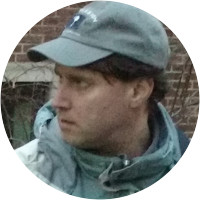 Marc
Trained as a historian and archaeologist, Marc has worked at history museums and community colleges all over the US. His historical interests, which have led him to author numerous historical articles, academic and popular, for publications in the US and Europe, range from architectural history, to the Spanish Empire, to Mesoamerica and the pre-Hispanic North American Southwest. His current historical project is a book about the Presidio (i.e., old Spanish fort) San Agustin del Tucson in Tucson, Arizona. Additionally, Marc likes to shoot photographs, paint, build models, and write cosmicist fantasy in the tradition of HP Lovecraft. In 2017 he published his first collection of stories and novellas entitled "The Esoteric Order of Dagon."