Tour Details
Tour Description
How do I get to Table Mountain? Where can I find the best wine? What museums should I go to? Welcome to Cape Town. As easy as international travel has become, it can still be unnerving to arrive in an unfamiliar city with unanswered questions. Our personalized Introduction to Cape Town Tour, in the company of a local insider, is essential for first-time visitors seeking advice on Cape Town sightseeing and how to plan their time. Designed to answer practical questions about living and staying in Cape Town, this 2-hour experience will help navigate the streets, talk about safety, secure a few good dining spots to help you along the way, and better discover Cape Town.
Welcome to Cape Town Tour
We'll begin our experience in your hotel lobby or apartment where our docent, a resident of and expert of Cape Town, will explain the layout of the city and the area where you are staying. Looking at a map, we'll orientate you to your nearest places of interest. We'll then offer tips on local customs, suggestions for dining, shopping, insider events, and festivals, before opening the floor to any specific questions you might have. If you have additional walks booked with us, like our
Cape Town City Tour
(another excellent choice for a first-timer), we will examine your itinerary together and go over any last-minute questions.
Explore Cape Town Like A Local
We will then head outside for a stroll, allowing for a discussion of your area's history and an opportunity to absorb the neighborhood ambiance under the guidance of a seasoned local. We'll stop occasionally to talk about historic buildings and monuments, or maybe to go over how to purchase transit tickets. We'll point out the best markets, cafes, and restaurants. We'll leave you with maps, a head full of knowledge, and a better sense of how best to navigate this charming city. Please note, while our docent will provide a crash course on the basics, bringing your own questions and interests to the table can help us personalize the experience and help you get the most out of your visit.
Booking Instructions
Please provide your hotel name or exact apartment address (any entrance codes, the floor, etc) during checkout so that we can arrange for our docent to meet you directly at your lodging.


This experience is part of our Welcome To series, which aims to orient first-time visitors to Context cities by pairing them with local experts. You can read about
Welcome To tours
in our other cities.
FAQ
I would like the docent to answer some very specific questions I have about the city. Can I let you know in advance what those questions are?
Please do let us know in advance if you have specific questions so that your docent can come prepared with answers to your questions.
Where You'll Start
Tour Experts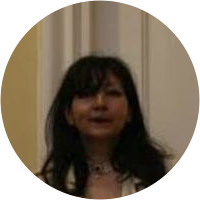 Joline Young is a historian, researcher, and author who holds a Master's degree in Historical Studies at the University of Cape Town, with Distinction. Joline has spent the past decade researching the history of Simon's Town and is an authority on the subject. Joline's walking history tours of Simon's Town focus particularly, but not only, on the history of slavery in the town. Joline also offers social history and slavery tours throughout the Western Cape.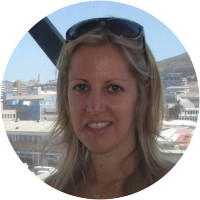 Kim Rabe was initially educated in fine arts and photography and spent 10 years working whilst travelling the globe. Upon her return to Cape Town in 2010 a new love of wine, in all its aspects, developed. She has worked in publishing, marketing and writing for wine and travel related magazines and studied further with the Cape Wine Academy. She began working part time at local cellars, completed a course in garagiste winemaking and eventually took the leap of faith and followed her passion. She is now a certified wine guide, a Context docent and a business owner.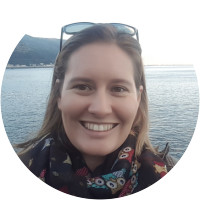 Lynne Quick is a postdoctoral researcher at the University of Cape Town with a specialization in palaeoenvironmental science and palaeoecology. Her love of southern African environments – past, present and future - has always driven the direction of her life and her research path, having transitioned from studying geomorphology and current land use changes to delving further back in time for her Master's and Doctoral degrees. She is fascinated by the origins of the physical landscapes and botanical diversity that is encountered (and often take for granted) on a day-to-day basis when living and working in Cape Town. This deep time story underpins the very foundations of the city and provides the context to how iconic landforms such as Table Mountain were formed. Lynne jumps at any opportunity to share her passions, which in addition to her research, includes hiking, running, South African wines and craft gin with visitors to her home city.
Reviews can only be left by Context customers after they have completed a tour. For more information about our reviews, please see our FAQ.
Many things the docent did were good. She had literature on tours etc. and made some good suggestions to use the Hop on and Hoop off buses. She was most helpful in many ways. Perhaps I should have been more specific in my interests. To improve it would be good to take the map and go over the intended route, explaining why she chose that route and what specific places of interest we would stop at and their importance to Cape Town. Then we could modify it where she had any options. Her background is very good in art but that was not really my interest.
May. 10, 2018