Tour Details
Tour Description
The beautiful port city of Cartagena has many diverse facets which are explored in our program of walks. If you don't see a walk to suit your interests or have specific time constraints in the city, we can design a custom private tour of Cartagena with a Cartagena tour guide, one of our local experts on the ground with specialties ranging from art, to food, to literature.
Cartagena Custom Tour
Something Else in Mind?
How many hours would you like the tour to last?
What are your main goals?
Which sites and venues would you like to prioritize? Do you want to just pass by or explore inside as well?
Do you have any mobility concerns? We can arrange car services and special access as part of the customization.
Describe your group.
FAQ
I have only 1 day in Cartagena as a stop-over on a cruise, can you accommodate?
Yes! We can arrange a car service to pick you up at your ship and take you around the city for as little or as much sight-seeing as you'd like. We could focus on Old City, or get out of the touristic areas to see further afield.

Can you design a tour for clients with reduced mobility or in a wheelchair?
Yes, while we do "walking tours" we specialize in cultural seminars and have a firm belief in making our tours accessible to all visitors. Private experiences are usually more adaptable so the guide can be 100% dedicated to mobility concerns throughout the walk and can custom design the best route for your mobility needs.
Where You'll Start
Tour Experts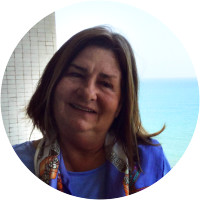 Claudia was born and raised in Cartagena and, with the exception of a few years spent in Spain and Bogotá, has lived most of her life in her native city. She has an intense love for history and culture, both of which helped shape an MA in history from the University of Cartagena. Claudia taught Columbian and world history at the University Jorde Tadeo Lozano for 7 years. She is passionate about her hometown and loves sharing her in-depth knowledge of the area with travelers as she welcomes them to Cartagena.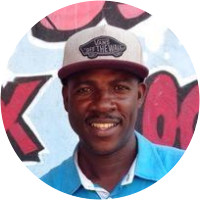 A Native of Cartagena, Alexander is a passionate community leader. Having grown up in the low-income San Francisco district, and seeing how education and learning English can improve a child's future, he founded the <a href="http://thealexrochayouthcenter.tumblr.com/">Alexander Rocha Youth Center</a> in 2012. Although a project very much in progress, the center is already making a difference in the community and is the focal point of our <a href="https://www.contexttravel.com/city/cartagena/walking-tour-details/the-barrio-visiting-and-volunteering-in-san-francisco">The Barrio visit.</a>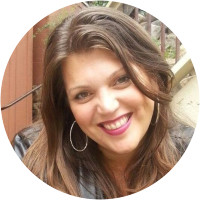 Kristen Reed is a former professional opera singer from Santa Barbara, California. She received her Bachelor's of Music degree in Opera Performance and her opera career began in Switzerland at the age of 21 which would continue over the next 14 years. She performed throughout Europe and The United States, singing some of classical music's most glorious repertoire. Travel was always a wonderful perk as an opera singer, however enjoying the sights in between a packed schedule of rehearsals and performances was a rare commodity. After many years on the road, she returned to her home town to take a classical art form and make it palatable for the modern listener by collaborating with other art forms and pop culture. Santa Barbara is where she also shifted her performance of opera into the world of Latin music. Kristen always had a love for the Spanish language, culture, and music, at times performing classic boleros (old Spanish folk songs) as a hobby between opera performances. In a desire to expand her repertoire and understanding of Latin American music, she decided to leave the United States and spend extensive time in Argentina and Colombia. She currently resides in Cartagena, where she has fallen in love with the way of life, and especially the multifaceted world of music.
Reviews can only be left by Context customers after they have completed a tour. For more information about our reviews, please see our FAQ.
Andy was great! Very informative, friendly and thoughtful! Perfect tour!
Feb. 15, 2019
Claudia was excellent. She is knowledgeable, personable and fun to be with. She really paid attention to our interests and gave us a wonderful perspective of Cartagena. We can't imagine a better guide!
Feb. 22, 2016
2 hours is plenty of time to cover this town. Claudia is very nice
Apr. 17, 2015