Tour Details
Tour Description
The beautiful port city of Cartagena has many diverse facets which are explored in our program of walks. If you don't see a walk to suit your interests or have specific time constraints in the city, we can design a custom private tour of Cartagena with a Cartagena tour guide, one of our local experts on the ground with specialties ranging from art, to food, to literature.
Cartagena Custom Tour
Something Else in Mind?
How many hours would you like the tour to last?
What are your main goals?
Which sites and venues would you like to prioritize? Do you want to just pass by or explore inside as well?
Do you have any mobility concerns? We can arrange car services and special access as part of the customization.
Describe your group.
FAQ
I have only 1 day in Cartagena as a stop-over on a cruise, can you accommodate?
Yes! We can arrange a car service to pick you up at your ship and take you around the city for as little or as much sight-seeing as you'd like. We could focus on Old City, or get out of the touristic areas to see further afield.

Can you design a tour for clients with reduced mobility or in a wheelchair?
Yes, while we do "walking tours" we specialize in cultural seminars and have a firm belief in making our tours accessible to all visitors. Private experiences are usually more adaptable so the guide can be 100% dedicated to mobility concerns throughout the walk and can custom design the best route for your mobility needs.
Where You'll Start
Tour Experts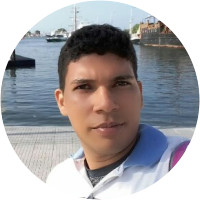 Andres enjoyed his studies in history and sharing that knowledge with others to a point that he decided to make a career of it. While doubling as a marketing manager for Cartagena tourism, he has gained a multi-dimensional view of his native culture. His unending curiosity converts to passion as he learns and teaches about different cultures, food, and music -- or as he calls it, life.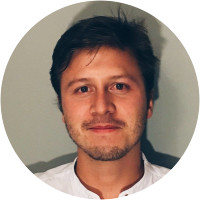 Camilo is an architect living in Bogota, and specializes in art, architecture and armed conflict of Colombia.
Reviews can only be left by Context customers after they have completed a tour. For more information about our reviews, please see our FAQ.
Best guide they've ever had. he was bright, knowledgable, and they couldn't have asked for a better orientation! were impressed as she knows we are just starting out in this city.
Mar. 5, 2015
this walk was around the defensive positions of the walled city (the entire wall around the city) and we enjoyed the walk (colonialism). we also visited the naval museum which was interesting and provided good background about the various battles and historical figures of cartagena. we asked about the inquisition museum and were told it wasn't worth the time and i suspect that is correct. but that being said some information about the inquisition should have been included in the walk, perhaps it was an oversight and i forgot to ask as the tour progressed. i think both walks were longer than needed as we seemed to run out of things to learn about at about the 2 hour mark. again i want to say that claudia was a fine guide and i know this is a new tour for context and her so i'm sure the tours will become more refined and defined.
Feb. 13, 2015
the tour was a walking tour of cartagena's walled city, we did get a chance to view many streets and sites and claudia was pleasant and spoke very good english. some confusion regarding what we wanted to see ensued because we had taken a city tour the day before with dora (local guide) who is an acquaintance of claudia's. the two had met prior (happenstance) to our tour and spoke about having the same clients for a city tour. we had booked the tour with dora prior to finding out about context having a guide in cartagena. the tour was also about cartagena but dora's tour was by car and not a walking tour as was our scheduled tour with claudia. claudia was a fine guide but our experience with context in other cities (rome and istanbul) set our expectations quite high regarding the depth of knowledge to be imparted on the tour. usually we have found ourselves with an abundance of information regarding the subject, we didn't feel there was enough information about the history and culture of cartagena; we were hoping for more. don't get me wrong, claudia knows her way around the city and was hospitable but we ended the trip wanting more. occasionally we were asked what we wanted to see or do but being we really didn't know; we needed the structure we've come to expect and appreciate from context and that wasn't present in this walk.
Feb. 13, 2015