Tour Details
Tour Description
Where can I find the best theatre show? How do I get to Oak Park? Where can I catch a river boat? Welcome to Chicago. As easy as international travel has become, it can still be unnerving to arrive in an unfamiliar city with unanswered questions. Our personalized Welcome to Chicago Tour, in the company of a local insider, is essential for first-time visitors seeking advice on Chicago sightseeing and how to plan their time. Designed to answer practical questions about living and staying in Chicago, this 2-hour experience will help navigate public transportation, understand local customs, secure a few good dining spots to help you along the way, and better discover Chicago.
Welcome to Chicago
We'll begin our experience in your hotel lobby or apartment where our docent, a resident of and expert of Chicago, will explain the layout of the city and the area where you are staying. Looking at a map, we'll pinpoint your closest transportation options, from the L, to the Metra. We'll then offer tips on local customs, suggestions for dining, shopping, insider events, and festivals, before opening the floor to any specific questions. If you have additional walks booked with us, like our
Chicago History Tour
(another excellent choice for a first-timer), we will examine your itinerary together and go over any last-minute questions.
Discover Chicago
We will then head outside for a stroll, allowing for a discussion of your area's history and an opportunity to absorb the neighborhood ambiance under the guidance of a seasoned local. We'll stop occasionally to talk about historic buildings and monuments, or maybe to go over how to purchase transit tickets. We'll point out the best markets, cafes, and restaurants. We'll leave you with maps, a head full of knowledge, and a better sense of how best to navigate this charming city. Please note, while our docent will provide a crash course on the basics, bringing your own questions and interests to the table can help us personalize the experience and help you get the most out of your visit.
Booking Instructions
Please provide your hotel name or exact apartment address (any entrance codes, the floor, etc) during checkout so that we can arrange for our docent to meet you directly at your lodging.


This experience is part of our Welcome To series, which aims to orient first-time visitors to Context cities by pairing them with local experts. You can read about
Welcome To tours
in our other cities.
FAQ
I would like the docent to answer some very specific questions I have about the city. Can I let you know in advance what those questions are?
Please do let us know in advance if you have specific questions so that your docent can come prepared with answers to your questions.
Where You'll Start
Tour Experts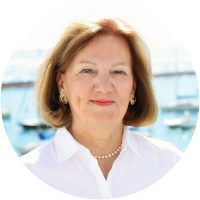 Sally
Sally Sexton Kalmbach is a fourth generation Chicagoan that has been designing and giving walking tours in the city for 15 years. She has taught classes in Chicago history at the Newberry Library, and has given numerous speeches and customized tours for individuals and small groups. Her expertise and ability to present material in an accessible, yet informative manner have resulted in a loyal following. Sally is the author of two books about Chicago history: "The Jewel of the Gold Coast, "Mrs. Potter Palmer's Chicago" and "Mrs. Thorne's World of Miniatures"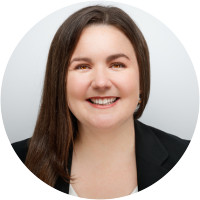 Christine
A native of Chicagoland area, Christine Whims earned her M.S. in historic preservation from the Art Institute of Chicago in 2010. She also holds a B.A degree in Government and World Affairs from the University of Tampa, where her focus was on urban planning and research methods. For the past 7 years, she has worked as a Preservation Architect and Consultant here in Chicago, New York state, and abroad in India. She successfully listed Berger Park on the National Register of Historic Places and received first place as a Peterson Prize recipient for the successful documentation of On Leong Merchants Association in China Town for the Historic American Building Survey. Christine recently received her real estate license and is also currently working as a Real Estate Broker, specializing in vintage and historic properties.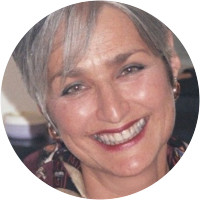 Mary
Mary Ross is an internationally-recognized wine and food professional, educator and journalist. She is the first American woman to receive the Wine Spectator's "Grand Award of Excellence" and the second American woman to receive the Court of Master Sommelier's "Advanced Sommelier" degree. Her lively and informative style makes her a popular speaker, with clients including Clicquot USA, the Commercial Office of Spain, Crystal Cruises and The Chopping Block. Ross's articles on wine and food have appeared in Chicago Tribune, Decanter and the "Good Wine" column for the Daily Herald. As a fourth generation Chicagoan and a fourth generation wine and food professional, Ross has helped stimulate Chicago's transformation from a town of hot dogs and pizza into Conde Nast Traveler's "Best Restaurant City in America' (May 15, 2017.)