Tour Details
Tour Description
On this 3-hour Chicago History Tour we'll join a local historian or expert to trace the history of Chicago from its opening moments to its current iteration as a 21st century metropolis. We'll discuss the city's Native American history, its 1673 settlement and the evolution of this lakeside city to the modern cultural capital that we know today. We'll go beyond the stereotypes that characterize this city—there is so more to Chicago's fascinating history than Al Capone and the World's Fair. Our route will take us through downtown Chicago as we soak up various sites important to the city's colorful past, all with their own stories behind the growth of this iconic city. We'll walk on former marshlands, trace the path of the river, and discuss major events that have carved Chicago's character as we navigate its many eras. This is a great tour for first-time visitors who want to get their bearings in the city and learn more about its alluring history.
Chicago History Tour - From Marshlands to Skyscrapers
Our tour starts downtown as we address the story prior to the first European arrivals in 1673—in fact, arrow points date back to over 14,000 years ago around the city. We'll discuss the Algonquin people, who resided in the region well before Europeans made landfall, and the impact of their on these native populations. We'll further explore this important part of history as we move into the period of colonialism and beyond. On the site of the former westernmost military outpost, Fort Dearborn, our docent will set the scene as we discuss the foundations of what is now Chicago. Our docent will recount tales relating to US and British hostilities resulting in the War of 1812 and other issues in the initial settler days. Individuals such as Point Du Sable, Captain Herald, and Black Hawk will be discussed as we come to grips with the former days of Chicago. From here, we'll continue this downtown journey to other notable locations relevant to early settler history and beyond, before continuing south on Michigan Avenue.
Waterways and City Planning
Before we leave the river behind, our docent will talk about the reversal of the water and the reasoning behind this switch. Much of the city's origins are connected to the waterways, and thus this geographical connection will form a theme through our tour. As our route continues south, our focus will move to discuss a number of important architectural structures and the impact of this element on the city's growth. Our docent will focus on the planning of the city, heralded by the Burnham Plan which reshaped much of how we see the city today. While we walk and talk, we will touch upon critical moments in Chicago's history: from the Great Chicago Fire in 1871 to the first skyscraper, to the Haymarket Riot, Black Sox scandal, and Barack Obama's political path.
Tiffany Dome and Millennium Park
We'll continue our path and pop into the Cultural Center as we admire the view of the city from an elevated level. While inside, we'll also glimpse the impressive stained glass dome in the Center—the former Public Library, built in a majestic neoclassical style. We'll walk to Millennium Park where our docent will touch upon the importance of parks to the city of Chicago and the creation of green space as a result of the Great Chicago Fire. Continuing on our docent will discuss important public artworks and structures as we make our way through this Chicago playground. We may conclude our tour in front of the infamous 'Cloud Gate'—more commonly known as 'The Bean'—or in the more picturesque setting of Lurie Garden, in close proximity to the Art Institute. From any location in Millennium Park, our docent will finish our survey of the city and its intriguing past and be able to answer any final questions that the group has.


Take Aways
By the end of the walk, we'll leave one another with an enriched understanding of Chicago's history from its farming days to the sprawling city we know today. We will also have navigated our way around downtown Chicago and its environs, which will orientate us to the city for our following days of exploration.
FAQ
Where does this tour start and where does it end?
The tour begins downtown and ends in Millennium Park.


What if it's raining?
Tours operate rain or shine, but in the case of inclement weather, your docent will modify the tour so more time is spent indoors. It never hurts to have an umbrella on hand.
Where You'll Start
Tour Experts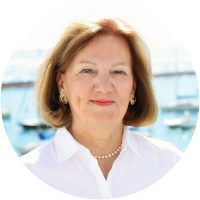 Sally
Sally Sexton Kalmbach is a fourth generation Chicagoan that has been designing and giving walking tours in the city for 15 years. She has taught classes in Chicago history at the Newberry Library, and has given numerous speeches and customized tours for individuals and small groups. Her expertise and ability to present material in an accessible, yet informative manner have resulted in a loyal following. Sally is the author of two books about Chicago history: "The Jewel of the Gold Coast, "Mrs. Potter Palmer's Chicago" and "Mrs. Thorne's World of Miniatures"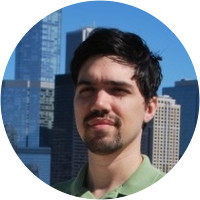 Fernando
Fernando recently graduated with a Master's degree in History from Loyola University Chicago. Prior to his graduate studies at Loyola he also completed a BA in History at Carnegie-Mellon University in Pittsburgh, PA. Fernando's graduate work focused on American Urban History from the middle of the 1800s to the twentieth century, and several of his graduate research projects were focused on different aspects of the story of Chicago during that period. His historical research work and the fact that he has been a resident of the Chicago area for the past three years give Fernando a unique view of the city that he is eager to share with others. Fernando was born in Florida, but also lived in Puerto Rico and Ireland when he was growing up. Although English is his first language, Fernando is also moderately fluent in Spanish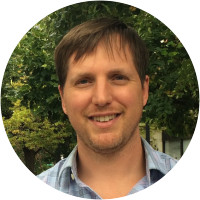 Joshua
Joshua Salzmann is an associate professor at Northeastern Illinois University in Chicago. He teaches courses on the history of American cities, capitalism, the environment, and crime and violence. Salzmann has published articles about a range of topics including: the Chicago River, land fraud, and steroid use in sports. He is the author of the book Liquid Capital: Making the Chicago Waterfront published by the University of Pennsylvania Press. Liquid Capital shows how 19th century politicians and business leaders transformed a disease-infested bog on the shore of Lake Michigan into an intensely managed waterscape supporting the life and economy of Chicago. Salzmann earned his B.A. in history and literature from Evergreen State College in Olympia, Washington and his M.A. and Ph.D. in history from the University of Illinois at Chicago. He has lived in the Windy City since 2001.
Reviews can only be left by Context customers after they have completed a tour. For more information about our reviews, please see our FAQ.
We were a large group and Sally managed to rein us in very gently! Everyone thoroughly enjoyed the tour and had fun! Everything went perfectly and the amount of information imparted was just right. We send our thanks to Sally!!
Oct. 22, 2019
Tour was great! Sally was knowledgable and very nice. I would prefer that our tour guides ask first before giving kids sugary treats. This particular afternoon, I would have preferred that my son not get a box of cracker jacks and a brownie with ice cream to eat, but I was put in the position of having to be the mean parent and saying "no" to a treat that was offered (versus if she had asked me first discreetly, I could have asked her not to offer them).
Jun. 25, 2019
William was an outstanding guide for our private group tour in Chicago. A late April surprise, a snowy and intensely windy weather event, presented quite a challenge which William handled masterfully. He enveloped his passionate expertise in architecture with a fascinating presentation of Chicago history. He offered us a wide range of perspectives, answered our questions patiently and thoughtfully, and graced our tour with his wit. He responded to our interests with easy flexibility, tailoring examples specifically and uniquely to our group. The weather was certainly a challenge, but William's skill in making us comfortable made for a most memorable, informative and delightful tour! Our suggestion for Context would be to be aware that the suggested tour meeting place outside the Tribune Tower at 435 North Michigan Avenue is now completely wrapped in scaffolding, the entire block is a construction zone, and very confusing. The nearby Plaza, near identifiable sculpture busts, would be far easier to assemble and identify a tour group and leader.
May. 10, 2019