Tour Details
Tour Description
The Easter Rising in 1916—when Irish republicans launched an armed insurrection to end English rule—was the crucible from which the modern Irish state emerged and looms large in the collective memory of the nation. In this 3-hour Easter Rising Tour with a local historian, we'll dive into this moment and visit several key sites in Dublin that are related to it, including Dublin Castle, the former Houses of Parliament, and the Dublin General Post Office.
A vibrant experience of the history and culture of Dublin, enabling us to not only to understand but also to feel the ambiguities that have fed life on the Liffey for generations.
Easter Rising 1916
We'll begin our Easter Rising Tour at the former Houses of Parliament with an introduction to the complex history of the 1916 Easter Rising—the main actors, the context, and the key events. As we move through the space, we'll pay particular attention to the Act of Union in 1800, which abolished the Irish Parliament and created the opposing concepts of 'Unionism' and 'Nationalism' that defined Irish politics for the next 100 years. Our guide, a trained historian and lecturer, will take us through the period in a dynamic, conversational way, answering our questions and helping us establish the right framework for understanding the last 200 years of political history in Dublin.
Dublin Castle
We will then move to Dublin Castle and dive into our discussion about the events of the Rising specifically. In 1916 the Castle operated as place of recuperation for soldiers injured in the Great War. It was also the place where the Rebellion's first casualties lost their lives. We'll talk about divisions in the city of Dublin, but also within families. As we explore the Castle our guide will take us back 100 years as we discuss daily life during the period of the Rising, the loss of lives among men, women and children as well as the social unrest touched every aspect of people's lives.


From here, we'll move up to Grattan Bridge and Millennium Bridge, which are key vantage points to understand how the war unfolded in the city from a military standpoint. As we admire the River Liffrey, we'll discuss the location of the various garrisons along the river and military engagements that took place along the quayside.


Easter Rising Tour
Finally, we will alight to the Dublin General Post Office, which served as headquarters for the uprising's leaders. Although the interior has been destroyed, the facade remains. Here we'll talk a bit about the Rising's leadership and how the net tightened on the rebels through Easter week during the British artillery bombardment of the city. We'll pay particular attention to Oliver Sheppard's bronze casting of the mythological hero Cu Chulainn and also how W.B. Yeats' poem 'The Statues' tells the story of how the this building became a shrine to Irish nationalism.
Take Aways
We will conclude by dipping into the newly opened GPO Visitor Center, which features extensive material from 1916 including photos from the Rising. We'll emerge with a sharper picture of what happened during the 1916 Rising how to has shaped Irish national identity in the twenty-first century.


FAQ
Where do we start? Where does it end? We meet near Trinity College and end near the Dublin General Post Office. Your confirmation email will have the exact meeting point and our 24 hour number.


Do we go inside the venues? We go inside the former Houses of Parliament, and the Dublin General Post Office. We'll walk through the grounds of Dublin Castle and see it from the exterior.
Where You'll Start
Tour Experts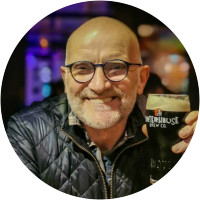 Jim is a lifelong advocate for organic and artisan food. He says Ireland has a taste, its terroir, to use the language of gastronomy. Jim is an advocate for local, artisan foods and producers. Jim creates a sensory world that is uniquely Irish; he will draw you down into the world of the connoisseur. He tells the story of its people whilst your palate is introduced to the taste of this fertile land. As a tour guide, he loves to engage with people and tailor authentic experiences; he introduces you to Dublin and Ireland as best friends. He will tell a modern contemporary story on his tours drawing in from food, architecture, literary greats and musical legends. His tours are visceral and engaging, he mixes his knowledge as a Failté Ireland qualified guide with a subtle sensory excitement. His very first client in 1999 called him a bard, a storyteller. Come hear his story and get the Celtic spirit. Céad míle fáilte!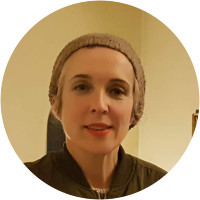 Catherine Dowling has always been a voyager, advocate of roads less travelled and an avid seeker of knowledge. With a BA in Philology and Business she speaks four languages fluently - English, French, Spanish and Gaelic. She is a contemporary musician, composer, singer and performer. Her works have been aired on How to get Away with Murder, CSI Miami, The Witches of East End and Alan Ball's production of Banshee.  An upcoming project will include original music works on the greatest women in Irish History in both English and Gaelic.  She has a deep passion for history with her uncle Daniel Dowling being a local Kilkenny historian and author of numerous highly- acclaimed history books on the Kilkenny and Waterford areas. The birth place of her father is the location of the first Land League meeting in the late 1870's in South Kilkenny and boosts a collection of over 25,000 books.  With over 15 years working as a history guide, prepare to be mesmerized by her knowledge, wit and charm as well her ability to bring the human touch to the history of Dublin and Ireland.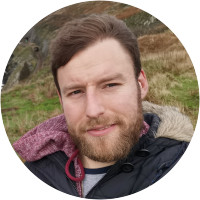 Hello my name is Adam and I've been guiding in Dublin City for over 5 years now. Having grown up in rural Ireland I moved to Dublin to attend university where I atained a degree in history and politics and a masters in history - finishing top of my class. I began my guiding career in the historic Kilmainham Gaol where Ireland's founding fathers were executed by Britain for their role in leading the 1916 Easter Rising. Following on from this I have worked in Ireland's national museum as well as running both coach and walking tous for a plethora of organisations. In total I've guided tens of thousands of people around Dublin and love to combine stories of Irish history and culture to give you a perspective on what has shaped my country and the people who live here.
Reviews can only be left by Context customers after they have completed a tour. For more information about our reviews, please see our FAQ.
Frank is a great guide, storyteller, fabulous person. That said, without structure any tour and especially a customised tour, don't have impact (it's a bit like a meeting). Overlay structure and we would have been very happy vegemites.
Aug. 18, 2019
Kevin was great. We really enjoyed his manner and the substance of his discussion. We all really enjoyed the tour. We would highly recommend this tour to friends visiting Dublin.
Aug. 12, 2019
Kevin had an excellent way of offering context for historical events that was incredibly useful. He also was very accommodating. My husband had a sore foot so we asked to sit whenever possible and to minimize walking. He did both and still provided an outstanding tour. Just terrific.
Aug. 3, 2019