Tour Details
Tour Description
Edinburgh is the perfect size for a full day of exploration. While you could easily spend a week discovering all the gems this city has to offer, we think that a full day well planned is just the ticket to get a good sense of Edinburgh, and come away with a true appreciation for the Athens of the North. We've carefully crafted an itinerary that allows for an enchanting look at this UNESCO-protected city in one day only: we'll potter down medieval streets, gaze at the imposing structure of Edinburgh Castle, and dwell on the contrast of architecture between Old and New Town while learning about its famous citizens. In the company of a local expert, we'll spend 8 hours delving into the cultural and historical heart of Edinburgh. We offer this tour either as a walking tour or with an optional chauffeured-car service. Both itinerary options offer a fantastic introduction to this welcoming Scottish capital.
Itinerary A - Edinburgh on Foot - 9:00 am start
For those looking to amble through the streets of Edinburgh on foot.
Includes a short briefing in a cafe before visiting the Old Town, Edinburgh Castle (the outside), the National Museum of Scotland, Greyfriar, the Royal Mile, Calton Hill, the Scott Memorial, and New Town before finishing up in one of the hip neighborhoods of Stockbridge or Leith. Local Scottish lunch (at own expense).


Edinburgh grew from a small medieval settlement on what is now known as Castle Rock. It's here, on the site of Edinburgh Castle, where we will begin our time together. We'll meet at a local cafe bright and early to give a short briefing on Edinburgh and the surrounding area (with relevant maps) before embarking on our 'Edinburgh in a Day' tour. First up: the outside of the castle and the core of the old town. We'll discuss the original development of the city with winding streets and narrow, steep alleys coming down from the Royal Mile. We'll talk wynds and closes, political intrigue, and ghostly encounters. This is a snapshot into our
Edinburgh Old Town Tour
. We'll continue this medieval theme as we walk down Victoria Street, past Greyfriar Kirkyard and onto the Grass Market, once a place of execution and now the site of many restaurants and a food market. We'll spend some time meandering through this area, discussing how the events and places of this bit of Edinburgh were the inspiration for so many famous book, from The Strange Case of Dr Jekyll and Mr Hyde to the more recent Harry Potter. We may spend some time strolling down to Holyroodhouse Palace—the official residence of HRM the Queen in Edinburgh, or venture up to Calton Hill for a bird's-eye view of the city. At this point, we will break for lunch at a venue selected for our groups' tastes. Fuelled on local food, we'll continue our walk and cross over to the New Town. We'll start on the elegant George Street, the heart of the magnificent architectural project that was the New Town. From here, we may head down to Charlotte Square, one of Edinburgh many private gardens: pleasure grounds established as part of the New Town design for the exclusive use of homeowners in surrounding streets. As we discuss Georgian architecture, we'll make our way to Moray Place, a true masterpiece of urban planning. This is essentially our
Edinburgh History Tour
. We finish off the day with a wee dram, in one of Edinburgh's famed whisky bars. Your guide will wrap up the day answering any lingering questions and giving you suggestions for dinner in the nearby neighborhood of Stockbridge.
Itinerary B - Edinburgh by Car - 9:00 am start
For those wishing to pack it all in, viewing Edinburgh with a car
Includes a short briefing at hotel before visiting Edinburgh Castle (outside), St. Giles Cathedral, Grass Market, National Museum of Scotland, and the Palace of Holyroodhouse Palace. Local Scottish lunch (at own expense). This walk is ideal for families.


We'll meet at your hotel bright and early to give a short briefing on Edinburgh and the surrounding area (with relevant maps) before embarking on our 'Edinburgh in a Day' tour. We'll hop in our private car as we drive through Edinburgh to the heart of the Old Town—the Royal Mile up to the Castle esplanade, where we will have our first official stop: Edinburgh Castle. We'll discuss the unique geology of the city and how it affected the positioning of the fortress. We'll talk about the medieval origins of Edinburgh, the role of the Castle in the burgh, and the turbulent relations between Scotland and England. We'll continue with a visit to Greyfriar Churchyard, St. GIles Cathedral, and the Royal Mile. This is a snapshot into our
Old Town
. Leaving the Old Town behind us, we'll proceed east towards the iconic Arthur Seat. Here, if the weather allows, we may decide to climb up part of the way, or simply drive to one of the viewpoints and admire the spectacular sights before heading to lunch at a nearby local pub . From here we'll proceed north, to the New Town. Having the car will allow us to take in the vastness and grandeur of this project that dominated the European architectural scene of the 18th and 19th centuries. From Calton Hill to Charlotte Square, we'll admire these examples of Georgian architecture and how they reflect the ideals of the Age of Enlightenment. This is condensed version of our
History Tour - New Town Tour
. At the end of the tour, you have the option to be dropped off at the hotel, or at one of the many restaurants and pubs that Edinburgh is famous for. Let us know your preference and we'll come prepared with plenty of recommendations for you.
Takeaways
At the end of our immersive full-day itinerary, we will emerge with a deeper understanding of Edinburgh. We'll have ventured across the city to sites relevant to Edinburgh's historic, cultural, and architectural identity. Hopefully, our 'Edinburgh in a Day, with Context' will leave us with a desire to learn more about Scottish culture.
FAQ
What happens if it's raining?
Our tours happen rain or shine. Our guides are great at adapting their route during changes of weather. Please bring an umbrella.


I would like to start later. Is this possible?
In the summer, starting late is not a problem. However, in the winter we suggest sticking to 9 am as it gets dark fairly early.


What's included in the tour?
The tour includes your time with the expert guide and a coffee at the beginning of the day. If you opt for the car service, this will be included in the price as well. Clients are expected to cover the cost of their own lunch.


Does this tour include climbing the Scott Memorial?
Our tour does not include the inside of the Scott Memorial. We may visit the Writers Museum or the National Museum. These are free of charge.


If I book the tour with a car service, will I be picked up at my hotel?
Yes, your expert guide and driver will meet you at your hotel.


If I book the tour with a car service, will I be dropped off at my hotel?
It can be arranged.


I don't want to add the car service. Where should we meet?
You'll meet your expert guide near the Castle. Your confirmation email will have the exact meeting point details along with a map, and 24/7 phone number to call in case of emergencies.


Where will the tour end?
This tour typically ends at the edge of the New Town, where it borders the neighborhood of Stockbridge. Your expert guide will leave you with directions and suggestions.


Do we go to the Arthur Seat?
No, but if you select the option with car service we will do a scenic drive to view Arthur Seat and, if the weather allows, go for a short hike there.


I want to see sites that you don't include in the full-day tour. What should I do?
Where You'll Start
Tour Experts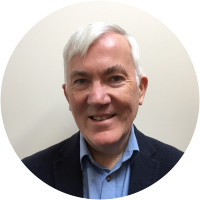 Robin was born in Ayrshire, and after a spell in Aberdeen, has lived and worked in Edinburgh since arriving as a student in the '70s. He has guided since 2012 and loves sharing with visitors his fascination with this spectacular city and how it has evolved over the centuries. Robin takes a keen interest in Scottish history and also has a special passion for the country's traditional song and music. He believes no day in Edinburgh is complete without a coffee and cake in a carefully selected cafe, or, depending on the time of day, a pint of real ale in one of the many fine pubs, whether on or off the tourist trail.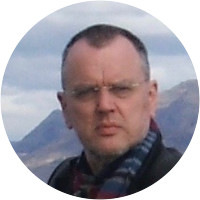 Born in Edinburgh, brought up in Edinburgh, Edinburgh through and through, David's studies at university for an honours degree included Scottish, British and European history. He has a lifelong familiarity with the history and architecture of his native city but still constantly wonders at its ability to change. Before learning how to explain and interpret the history and culture of his native land by training to become a professionally qualified Scottish Tourist Guide, he practised Scots law. His interests lie mainly in history, law - and perhaps the odd whisky! Nowadays he combines passing on knowledge through guiding across Edinburgh (and Scotland generally) with passing on knowledge through teaching trainee lawyers and trainee tourist guides.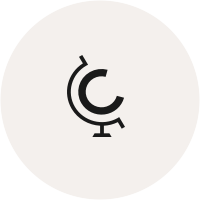 Born and raised in the Scottish Borders, Jenny moved to Edinburgh in the late 1980s to study History and English Literature. She later completed a PhD on the Scottish context of Canadian author L.M. Montgomery at the University of Edinburgh, where she also taught American History. Jenny worked in adult education research and policy at the Institute of Education, London for over a decade, living in Edinburgh and travelling regularly to Europe. Her main interests lie in Scottish literature, culture and folklore and in children's books. She has two daughters.
Reviews can only be left by Context customers after they have completed a tour. For more information about our reviews, please see our FAQ.