Tour Details
Tour Description
The streets and spires of Edinburgh have inspired writers for centuries, from Walter Scott to Robert Burns. However, these days the most famous is JK Rowling, who wrote much of her revered Harry Potter series here, gazing at Edinburgh Castle. In this 2-hour Harry Potter Tour of Edinburgh for Kids, we'll dive deep into Edinburgh's literary history, enjoy some fun, hands-on activities, and discover all the places in the city relevant to Harry, Hermione, and Ron.
At the Writers Museum
Who were the most important writers in Scotland? Why? How did they write and what about? Our walk will start at the Writers Museum where we'll meet some of Edinburgh's key writers, including Scott, Burns and Stevenson. Here we'll learn about what it meant to be a writer in the nineteenth century. We'll also don some 19th outfits, grab our quills, and try to write a Burns verse or two. We may read from some of Burn's writings and discover that poets did not just write about love, but also about their favorite food!
Discovering Scottish Identity
Using paintings and original manuscripts in the museum we'll talk about the work of Walter Scott and Burns, as well as how their use of language and imagery helped shape a Scottish identity. Why did some writers use Gaelic? Why are some of the people in the paintings wearing a kilt? As we meet more Scottish writers like Sir Arthur Conan Doyle and Robert Louis Stevenson, we may decide to use some of Sherlock Holmes's investigative skills to them to solve a literary mystery or learn about Stevenson's inspiration for his intriguing characters and adventures.
Harry Potter Tour of Edinburgh for Kids
With a solid taste for Edinburgh's writerly bent, we'll dive headlong into the world of Hogwarts and Quidditch. Our stroll will take us into a part of Edinburgh that provided much of the inspiration for the Harry Potter saga, along the way learning all sorts of interesting tidbits about Rowling's creative process. Together, we'll develop a better picture of the fantastic world that she created, connecting real buildings, people, and traditions with fictitious ones.
Take Aways
At the end of the walk, we may sit down for a hot chocolate in one of Edinburgh's charming cafes or libraries while finishing up our activities and learning all about the origins of Harry Potter's spells and characters. Families will come away with a greater understanding of Edinburgh's literary legacy and its most enduring characters as well as having gained a renewed interest for some these incredible authors.


Included in the price of the tour is the cost of an activity pack per child.


Where You'll Start
Tour Experts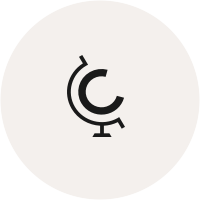 Born and raised in the Scottish Borders, Jenny moved to Edinburgh in the late 1980s to study History and English Literature. She later completed a PhD on the Scottish context of Canadian author L.M. Montgomery at the University of Edinburgh, where she also taught American History. Jenny worked in adult education research and policy at the Institute of Education, London for over a decade, living in Edinburgh and travelling regularly to Europe. Her main interests lie in Scottish literature, culture and folklore and in children's books. She has two daughters.
Having grown up in Edinburgh and the Lothians, Alana completed her MA in English Literature and History followed by a MScR in Fantasy Literature at the University of Edinburgh. Now an English teacher in secondary school, Alana is passionate about local and national history, literature, cuisine and a wee dram of uisge-beatha (otherwise known as whisky, without an 'e'). Having been trained at the Scotch Whisky Experience, Alana loves nothing more than to share stories and pass the time of day over a dram or two and can more often than not be spotted as the person with her nose in a book.
Reviews can only be left by Context customers after they have completed a tour. For more information about our reviews, please see our FAQ.
She was great at keeping the tour interesting for the variety of ages in our group. We loved the WRiter's Museum and would probably not have gone there on our own. Of course the Harry Potter material was amazing!
Apr. 2, 2017