Tour Details
About the Tour
Duration

From 1 Day to 6+ Days
Tour Description
Context can design a wide variety of personalized and customized tours of Florence, Italy for clients with special interests or who are traveling in large groups. Drawing on our network of guides, our range of other concierge services, and a growing network in Rome, Naples, Florence, Venice, Paris, London and New York, the limits of a custom itinerary are circumscribed only by the bounds of our collective imagination.
Florence Custom Tour
For clients with whom we have not corresponded previously, we ask that you spend some time perusing our lists of private and small-group tours. If you find nothing there to suit your needs, a specialized request for visiting sites that lie outside the touristic norm, or if you would like to enlist the services of a specific guide in our network, then we invite you to use this form to begin your reservation request. Please keep in mind that our private itineraries generally start at 335 Euros for two hours.
How to Book
When requesting a custom walk, please provide the following details in the Notes section when adding the walk to your shopping cart:
How many hours would you like the walk to be?
What are your main goals for the walk?
Which sites and museums would you like to prioritize? Do you want to just pass by or explore inside as well?
Give us one or two words to describe your group.
If you've corresponded with someone from our office, it might be a good idea to paste some of that conversation into the "special interests" box provided on the right.


Once we receive your custom walk request, we'll review these details and follow up with you by email to refine your itinerary and give you final pricing.If we are designing something very special or complicated or lasting over several days, we will keep you updated on the costs and get your approval before charging anything to your card.
Something More Established
FAQ
What is a private tour?
Our private tours are limited exclusively to travelers in your party. They are designed to provide a learning experience that is completely tailored to you and your traveling companions. Private tours give you more flexibility with scheduling (you decide when the walk best fits in your trip), the ability to tailor your itinerary (we'll work to match the itinerary to the interests and dynamics of your group), and more personalized time with your guide.


What is a small-group tour?
Our small-group tours cover many of the same itineraries as our private tours, but they place you with other travelers in groups of 6 or less. They operate on a pre-scheduled calendar, and are designed to provide an opportunity to engage with and learn from other travelers. Most of our small-group tours require at least three (3) participants to run, although there is some variation from walk to walk. However, there is some variation from walk to walk. As you sign up for a tentative walk we display the minimum number required in order to confirm.


Where You'll Start
Tour Experts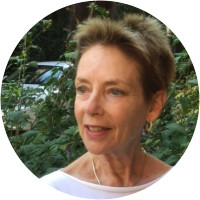 Cornelia
Cornelia has a PhD in art history from Columbia University and wrote her dissertation on Renaissance city planning. She is especially knowledgeable about Medici patronage. In addition to her research and teaching, Cornelia, a mother of a disabled child, runs an association dedicated to barrier-free travel in Florence and is author of "The Accessible Guide to Florence."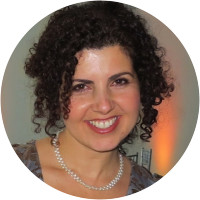 Monica
Monica completed her Ph.D in 2009 in history of art and architecture from the University of Virginia, specializing in the Italian Renaissance period. As a writer, she is interested in the literary culture of Florence as well as the city's art and architecture. Before coming to Florence, Monica lived in Rome, Venice, New York City, and Charlottesville, Virginia.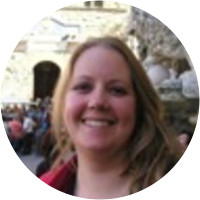 Elizabeth
Elizabeth recently received her MA in Florentine Renaissance art from Syracuse University in Florence. Her interests include women's history and women artists, particularly by women in convents. In addition to leading walks, she also lectures at various universities and institutions in Florence.
Reviews can only be left by Context customers after they have completed a tour. For more information about our reviews, please see our FAQ.
Another terrific Context tour! Siro was lively and (like Maria) fantastically knowledgeable. He made all kinds of connections that enrich our understanding of Florentine history and art. We arranged to see Santa Maria Novella and Santa Trinita, and he managed to work in Santo Spirito too.
Sep. 30, 2019
Cornelia did an amazing job of adjusting the information & pace of the tour to our family. She is a wealth of information & her passion for telling the stories of art, history & architecture of Florence is a treat!
Jul. 27, 2019
Adrienne is very well-informed and passionate about her subject. She emphasized complex historical and artistic issues. Great work!
Jul. 13, 2019