Tour Details
Tour Description
During the Renaissance era, Florence was considered to be the epicenter of the artistic and commercial world. Art was changing dramatically, led mostly by new techniques introduced by Tuscan artists, and commerce was booming, mostly due to the city's powerful and talented trade guilds. Our Renaissance Life for Families walk offers the ideal opportunity for children (and their lucky parents) to learn more about the new and exciting changes that were taking place during this time in the presence of one of our Florence docents trained in visual learning strategies, creating a context from which they can better understand further explorations in town.
Work and Play
In order to have a unifying theme tying the walk together for younger participants, we will focus on two distinct aspects of Renaissance life; typical jobs and the home life. Emphasis will be placed on exploring the traditional jobs of the Renaissance: textile workers, market stall peddlers, goldsmiths, etc. The influence of the Arti, the trade guilds of the era, is omnipresent in the visual culture of the city and integral to understanding its economic history. We will discuss the typical workday of a Renaissance man and how this job was integrated into the whole of society.
Home Life
We will then head to the recently restored Palazzo Davanazati, which offers the unique opportunity to explore a literal Renaissance-era household. How did Florentine families live? What did they eat? How did they decorate? What did they wear? What hobbies did they have?
Life During the Renaissance
During this two-hour family walk, we will explore these, and many other, public and private spaces which remain as testaments to life during the Renaissance, providing interesting ways for children to make parallels to their own, modern-day reality. The docent for the walk will be well-versed in an inquiry-based strategy which encourages participation and creativity among the children in the group.
Miscellany
In order to plan the best possible experience for your children, it would be helpful for us know some background. Have they traveled to other countries in the past? If so, where? Have they studied any subjects in school that would relate to the walk? Are they interested in art, music, even food! The more you can tell us, the better.


Due to the very interactive nature of this program and given the educational environment our docent aim to evoke, we adhere to a very strict maximum of 6 participants. Groups larger than 6 will need to book two separate walks that can run concurrently, but with different docents.
Where You'll Start
Tour Experts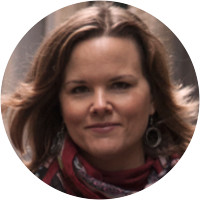 Molly holds an MA in Italian literature from the University of Wisconsin-Madison where she completed her PhD coursework and exams with a specialization in Renaissance and Early Modern periods. She spent a year in Venice as an undergraduate while at the University of California-Santa Cruz and afterwards worked in Siena for two years for the University of California Education Abroad Program. She later went to graduate school and, after finishing her studies in Madison, found herself back in Venice once again for another year, this time conducting archival research for her doctoral dissertation. She has remained in Italy ever since, has taught courses in Renaissance history in Florence, and is a licensed tour guide of Florence and its province.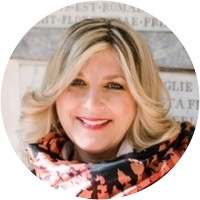 Born in the UK, Helen moved to the USA to attend college. First the Rhode Island School of Design for her BFA in Painting and then Indiana University for graduate school. Helen remained in the USA for another twenty years teaching drawing and painting at college level, initially at Kansas City Art Institute and the last seven years teaching drawing at Tyler School of Art, Temple University in Philadelphia. During this time Helen exhibited her paintings in galleries across America including New York, Philadelphia, Washington D.C and Chicago. Helen continues to paint and exhibit and is currently represented by Gallerie Sparta, Beverly Hills. In Florence Helen is part of a cultural group "I Buontalenti" and her paintings can be seen as part of an annual cultural celebration of the patron Saint of Florence, Saint John the Baptist and at other venues. Helen has had a long term relationship with Florence and Italy; her first visit was as a study abroad student in Rome in 1987. Return visits ensued for teaching, fun and study, including a summer at The American Academy in Rome as a visiting artist/scholar and intensive summer workshops at The Florence Academy of Art. Helen is a licensed guide of Florence and the province of Florence and has made the city of Florence her home.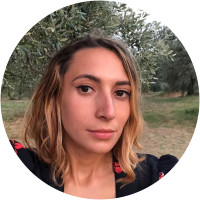 Sally holds an MA in art history from Syracuse University with a focus on Italian Renaissance art. She originally moved to Florence in 2014 to finish her master's research and continues to live and work there, sharing her passion for her adoptive city's fascinating history with visitors and lecturing about Italian art and culture for university field studies programs. She is especially interested in Florentine mannerist sculpture and Medici patronage, and has researched the effects of Renaissance literature and philosophy on the visual culture of the period.
Reviews can only be left by Context customers after they have completed a tour. For more information about our reviews, please see our FAQ.
Elizabeth established a great rapport with the kids and clearly loved her subject matter. She was generous with her time and explanations and we all learned a great deal. The locations she chose were fascinating and very illustrative. Thank you!
Sep. 3, 2017
Rating of 6/6, no comment.
Aug. 8, 2017
Great again!!
Apr. 16, 2017