Tour Details
Tour Description
Florence is a vibrant city full of energy, history, and, of course, wonderful food. It can be intimidating to figure out where to go, what to do, and how to find anything that's not already listed in a guidebook. In this two-hour Welcome to Florence tour, you will meet a local Florentine and get an insider's advice on where to do and what to do. Think of it less as a tour, per-se, and more like a local consult with someone who knows this city inside and out.


Benvenuto! (Welcome to Florence!)
Our Context expert guide will meet you in the lobby of your hotel or in front of your apartment, armed with maps, guidebooks, and other materials. The first hour will be spent in a nearby cafe, using these materials to acclimate you to the neighborhood and to help you understand where you are staying in relation to the layout of the city. If you have booked additional walks with us, our expert guide will bring your itinerary with them, in order to answer any questions you might have about transportation (e.g. walking vs bus), location and directions. Do you want to know the ideal time of day to visit certain museums or the best hole-in-the-wall restaurant to eat authentic Tuscan food? We will provide you with plenty of recommendations and insider's tips to fill your time in Florence.
Florence Walking Tour
Next we will head out into the neighborhood, popping our heads into any places that pique our interest, from the bar where you can get the best cappuccino in the morning, to a nearby church which will undoubtedly have an interior worth noting, showing you what makes your neighborhood special and so authentically Florentine. We will explain local customs (How do you buy produce in the local market? What's the correct word for that breakfast pastry glistening with sugar? What is the local aperitivo of choice? Where do I find shops selling authentic crafts?) and share with you a bit of the area's history.


During these two hours together you will have the unique opportunity to take from our guide's knowledge, expertise and love for their city all you need to shape your stay. In order to get the best out of our time together, we recommend you let us know what it is that you would like to learn/experience while in Florence. We want you to love the city as much as we do!


This experience is part of our Welcome To series which aims to orient first-time visitors to Context cities.


Where You'll Start
Tour Experts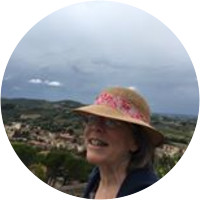 Jane first came to Florence as an undergraduate art student at the Maryland Institute of Art. She fell in love with the city, the region, and an Italian man. Soon after her BA she returned to continue her graduate studies at the University of Florence and settle in the area. She spends a lot of her time outside of the city, leading groups on trekking holidays through Tuscany, and as such has gained a broad knowledge not only of the art and artistic traditions of Tuscany but of the entire cultural context of the region. She lives with her husband and their two children in the Mugello area north of Florence.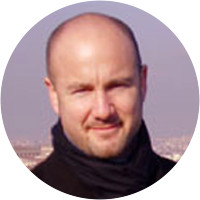 Dr. Alan is professor of Art History and Art at New York University. He leads our Fresco Workshop in his studio in Palazzo Rucellai. He is intensely interested in the materials and technique of Renaissance art, and received his Ph.D in Renaissance Art History and Greek and Roman art from Washington University.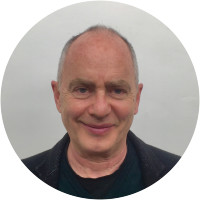 Hector is a Scottish-born artist living in Florence who began his training in 1985 under Leonard Pardon in London. In 1995 he specialized in the ancient art of fresco painting, participating in the leading course of its kind at the Laboratorio Per a fresco Tintori in Vainella, Prato, Italy. Upon graduation, he moved to Florence where he further developed his skills in the old technique of gilding, and in 1997 he returned to Vainella to further his studies in auxiliary tempera painting. His style has developed to include the complete spectrum of fresco and mural techniques from Roman fresco painting to early Renaissance and Baroque, as well as reinterpreting his expertise in a contemporary fashion. He has completed many works for private clients in Italy, Great Britain, Portugal, and the United States, and is a regular participant in international competitions. In 2002 he was awarded the Silver Medal at the prestigious "Omaggio a Masaccio" in Valdarno.
Reviews can only be left by Context customers after they have completed a tour. For more information about our reviews, please see our FAQ.
She was absolutely wonderful. Great personality and full of tips we could really use. Warm and genuine.
Oct. 14, 2019
Hector was amazing-very informative and knowledgeable and easygoing! We really enjoyed him very much.
Oct. 6, 2019
Adrienne was absolutely fantastic. Knowledgeable, fun, and showed us all of the right things. We very much enjoyed our stroll with her!
Jun. 12, 2019