Tour Details
Tour Description
Fresco, meaning fresh in Italian, is the revered art of painting on fast-drying damp plaster with water based pigments. During the Renaissance, fresco painting was considered the true test of an artist's skill, since one had to finish before the plaster dried in order to ensure the adhesion of the image to the wall. During this three hour hands-on Florence Fresco Workshop, we'll learn basic fresco technique from a local master of fresco painting. Proceeding with the same time-consuming, but deeply rewarding, process that artists like Michelangelo and Rafael used to paint some of the finest masterworks from the era, we'll put our artistic skills to the test, learning just what it takes to create the kind of stunning frescoes one can see throughout Florence. Along the way, we'll gain a deeper, tactile understanding of the development, creation, and legacy of Renaissance art.
Florence Fresco Workshop
Our session begins with a visit to our guide's studio, an accomplished fresco artist, and a brief discussion of the history of fresco. What is it? How did it develop over the centuries? Does it really involve eggs? And, why was it considered the most difficult medium for a Renaissance artist? This will provide us with the necessary historical context to both appreciate the task we are about to undergo, and to look at Renaissance frescos in a new light, not merely enjoying them for their aesthetic quality but for the process by which they were actualized. We will also take a look at some of the greatest examples of fresco painting, including masterworks of some of Florence's greatest artists.
Hands-on Guidance
We will then be taken through the steps of preparing a surface, drawing and transferring a drawing (cartoon), and finally applying the paint. Be warned. It's difficult. It's also a lot of fun. Along the way our guide will give us tips and advice, and continue his discussion about fresco and its place in the pantheon of art. At the end, we'll go home with our own handmade fresco painting.


Take Aways
The primary objective of this workshop is to explore first-hand the art of fresco painting by using the same materials and techniques of the Renaissance masters. Our guide's method of combining art historical knowledge with artistic practice provides for a unique educational and entertaining experience for travelers of all ages.
FAQ
How long will it take for the fresco to dry?
Each individual fresco is comprised of a thin layer of plaster on a rectangular terra cotta roofing tile and thus dries quickly. It will not be completely dry by the end of the workshop, but the expert will wrap it in newspaper so that you can take it with you when you leave. It will fully dry within a few hours, however you may want to be careful when packing it in your suitcase anyway.

Do I need any prior experience to do this workshop? No, this workshop has been designed for beginners. Fresco-making isn't necessarily easy, however, you'll learn the basic foundations during this workshop.

Is this workshop suitable for children? Yes, it is suitable for children and they generally highly enjoy it! Children must be accompanied by a parent.

Can I do this workshop in the afternoon summer? Unfortunately the artist's studio gets very hot and doesn't have A/C. Therefore, we normally only recommend this experience in the morning.

Can I book this for a group of more than 6? The artist's studio is fairly small, so for everyone's enjoyment we normally take a maximum of 6 participants. If you are a group of 7 please contact us and we can check if the artist will exceptionally take an additional participant.

Is this workshop available for clients with mobility issues? As it is small, the workshop is not wheelchair friendly and involves climbing stairs, however, the experience itself involves limited walking.
Where You'll Start
Tour Experts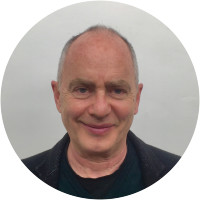 Hector is a Scottish-born artist living in Florence who began his training in 1985 under Leonard Pardon in London. In 1995 he specialized in the ancient art of fresco painting, participating in the leading course of its kind at the Laboratorio Per a fresco Tintori in Vainella, Prato, Italy. Upon graduation, he moved to Florence where he further developed his skills in the old technique of gilding, and in 1997 he returned to Vainella to further his studies in auxiliary tempera painting. His style has developed to include the complete spectrum of fresco and mural techniques from Roman fresco painting to early Renaissance and Baroque, as well as reinterpreting his expertise in a contemporary fashion. He has completed many works for private clients in Italy, Great Britain, Portugal, and the United States, and is a regular participant in international competitions. In 2002 he was awarded the Silver Medal at the prestigious "Omaggio a Masaccio" in Valdarno.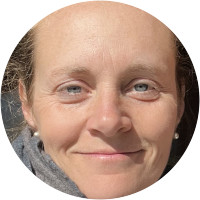 A native of Florence, Laura holds an MA in Art History and an MA in Humanistic Studies from Florence State University. Heraldry and Florentine family history, especially regarding the Medici family, have been the main focus of her studies and researches. After college, she became a part of international research teams at the Kunsthistorisches Institut von Florenz and at the Scuola Normale Superiore of Pisa. She has published books, articles, and given papers at international Congresses. She has been working as a passionate tour guide of Florence and its province since 2013.
Reviews can only be left by Context customers after they have completed a tour. For more information about our reviews, please see our FAQ.
Hector was an absolute delight, we had such a blast learning from him about this art form and being able to actively bring it to life ourselves. Would recommend to anyone looking for an engaging and educational experience when in Florence. We love our frescos!
May. 8, 2023
We spent the best time in Italy in Hector's studio. He was extremely knowledgeable about fresco art and helped us to create our own master pieces. Would definitely recommend this workshop to other adults and older children. Thank you, Hector.
Apr. 13, 2023
Can't think of a thing.
Nov. 7, 2022