Tour Details
Tour Description
In this 3.5-hour walk with an art historian, we will follow the career of Michelangelo, discussing his early years and career under the patronage of the Medici family while viewing key works in the Bargello Museum and Accademia Gallery.

This tour is designed to give us a chance to explore in-depth the work and artistic legacy of Michelangelo, whose impact on the Florentine Renaissance and art history in general cannot be overstated. We'll begin at the Casa Buonarroti, a house purchased by the artist for his family, now converted into a small museum of drawings and early sculptures. Here, in this relatively unknown museum, we will spend some time laying out the important themes that resonate through his work. Next, we move to the Bargello Museum, a former Medieval-era prison, which contains one of the most important sculpture collections in the world. We'll pick through the vast holdings to view several of Michelangelo's works, including the Bacchus. We will also spend some time with the works of other, related artists, in order to try to develop the context that surrounded Michelangelo's work.

Lastly, we will move on to the Galleria dell'Accademia, which houses Michelangelo's masterpiece and consummate symbol of the Florentine Renaissance, the Statue of David. As we bask in its aura, we'll examine this important statue and related works and wrap up our tour by discussing Michelangelo's later career in Rome, culminating in the painting of the Sistine Chapel in the Vatican.


Want to see more Renaissance masterpieces? Try our
Uffizi Tour
.
FAQ
For more information about Context tours, please visit
our FAQs
.
Book with confidence — see Context's flexible cancellation policy
here
.
Where do we meet? Where does the tour end?
We meet at Casa Buonarroti end at the Galleria dell'Accademia. Your confirmation email will have the exact meeting point details along with a map.
What is the difference between Introduction to Florence with Michelangelo's David and Michelangelo in Florence Tour?
Both tours include a visit to the Accademia Gallery to see Michelangelo's David.
Introduction to Florence
is a more general tour touching on all aspects of the Renaissance,while the Michelangelo Tour is a deep dive into the artist and his life.
Why do I need to purchase a ticket to Galleria dell'Accademia for my child?
Although admission is free for those under 18, you would have to wait in a separate line upon arrival to prove your child's age. We typically purchase tickets for everyone on the tour, so that we may bypass this line, which can be quite long, and have more time in the museum.
Is the Uffizi Gallery included on this tour?
I have a Firenze Card. Do I still need to pay for tickets to Galleria dell'Accademia?
While your Firenze Card will cover the cost of your ticket to the Accademia, you will still need to pay a €4 booking fee. Please note that if you have ordered a Firenze Card, you must pick it up yourself in advance of your tour; as it is issued in your name, our expert guides are not able to retrieve it for you. You must bring your Firenze Card with you on tour in order to use it to enter the Accademia.
Where You'll Start
Tour Experts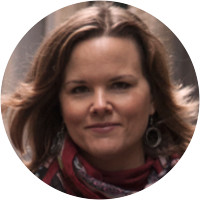 Molly holds an MA in Italian literature from the University of Wisconsin-Madison where she completed her PhD coursework and exams with a specialization in Renaissance and Early Modern periods. She spent a year in Venice as an undergraduate while at the University of California-Santa Cruz and afterwards worked in Siena for two years for the University of California Education Abroad Program. She later went to graduate school and, after finishing her studies in Madison, found herself back in Venice once again for another year, this time conducting archival research for her doctoral dissertation. She has remained in Italy ever since, has taught courses in Renaissance history in Florence, and is a licensed tour guide of Florence and its province.

Born and raised in Florence, Alessandra has a degree in art history from the University of Florence with a specialization in seventeenth-century painting. She obtained an Masters from the European University Institute in Florence, where she defended her Ph.D. in history, focusing on the patronage of Tuscan nobility in Europe during the seventeenth century. In addition, she holds a diploma in archival administration, paleography, and diplomatics from the State Archive in Florence. She has been teaching art history and Italian culture for several years in various schools and institutions in Florence and across Italy.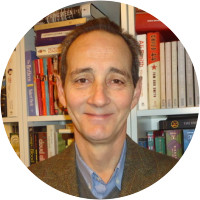 After a well-traveled childhood, Martino completed a Ph.D in philosophy at Cornell University. He then taught philosophy for a few years in the States before returning to Italy. Here, he teaches college courses in ethics, Italian culture, and history at various study-abroad programs. He has lectured at the British Institute in Florence on contemporary moral topics. Teaching rekindled his interest in Dante and "The Divine Comedy," as well as the controversy between Galileo's astronomy and the Church. Martino lives in the countryside with his wife and their too many dogs.
Reviews can only be left by Context customers after they have completed a tour. For more information about our reviews, please see our FAQ.
Helen was excellent! Her knowledge and love of history and art was infectious.
Nov. 10, 2019
I was so impressed with Helen and The Michelangelo in Florence Tour. Wow. Helen exBritish resident of Florence, with years of history and art experience. She loves Florence and she knows Michelangelo. The depth of her tour was perfect, she lead our group of six and showed us all of the amazing art of Michelangelo that is found in Casa Buonarotti, The Bargello and of course, The Academia. It would be a crime to miss either of the first two museums, as they represent a vast treasure trove of his work and Helen knows her art and her facts. We learned so much. The Madonna of the Stairs, his first relief and The Battle of the Centaurs and so much more. The Bargello is another gem that might be missed without this tour. And Helen was really in fine form when she managed to get us into the Academia when their computer system failed! Almost no one was getting in but she knew how to handle the crisis and got us in with minimal wait. Of course our group had prebooked reservations but it didn't matter, Only an experienced guide can handle this type of situation! Kudos to Helen, an Art Historian extraordinaire and slayer of Museum complexities-necessary in Florence!
Nov. 5, 2019
Very easy location to find, guide was patient and knowledgeable. Extra tour inside the first church was a treat!
Oct. 30, 2019