Tour Details
Tour Description
This three-hour tour with advanced reservations and skip-the-line access of the Uffizi Gallery is led by an art historian and introduces us to some of the museum's grandest pieces, as well as its often-overlooked gems. On a private tour or group tour with a maximum of 6 participants, we will encounter some of the most important works of Renaissance art in the world, including masterpieces by Botticelli, Michelangelo, Giotto, and Da Vinci.
Sites Visited
Included
3 hours with a PhD or MA-level guide
Skip-the-line access to the Uffizi Gallery
Itinerary Details
Joined by an expert in art history, we'll start our tour outside the Uffizi Gallery, considered perhaps the greatest repository of Renaissance and Mannerist works of art in the world. We'll get a brief introduction here to the history of the collection and its relationship to the Medici family. Once in the galleries, rather than racing through the corridors to view everything, our expert guide will pick selected works to narrate the history and evolution of Florentine art in order to gain a full appreciation of their significance. We'll trace a route through the Renaissance and Mannerist rooms and spend considerable time observing these selected pieces in depth, contextualizing their place in history and the canon of art.
As we stroll, we'll appreciate the revolutionary techniques introduced by Cimabue and Giotto, whose expressiveness in two-dimensional art and original approach to representing space made them the pioneers of the Renaissance. After, we will contemplate the apex of harmony and naturalism, as symbolized by the works of Lippi and Botticelli, while also touching on philosophical concepts that were becoming increasingly popular at the time at the court of the Medici family. Our last stop will take us to some of the greatest examples from the Mannerist period, such as Parmigianino and Bronzino. By the end of the tour, we'll have gained a greater understanding of the concepts of beauty, technical mastery, and the deep relationship between art and politics in Renaissance society.
Interested in our other Florence tours? Check out our
Michelangelo in Florence Tour
or our
Savoring Florence Food Tour
.
FAQ
What is a private tour?
Our private tours are limited exclusively to travelers in your party. They are designed to provide a learning experience that is completely tailored to you and your traveling companions. Private tours give you more flexibility with scheduling (you decide when the walk best fits in your trip), the ability to tailor your itinerary (we'll work to match the itinerary to the interests and dynamics of your group), and more personalized time with your guide.

What is a small group tour?
Our small group tours cover many of the same itineraries as our private tours, but they place you with other travelers in groups of 6 or less. They operate on a pre-scheduled calendar, and are designed to provide an opportunity to engage with and learn from other travelers. Most of our small group tours require at least three (3) participants to run, although there is some variation from walk to walk. However, there is some variation from walk to walk. As you sign up for a tentative walk we display the minimum number required in order to confirm.
Will you pre-purchase tickets?
Yes, we pre-purchase timed tickets to the Uffizi. Your guide will have them on hand, and we will enter the museum together as a group. However, please keep in mind that we will still be required to wait in the security line. The Uffizi is extremely crowded, and at times, this line may take up to 20 minutes. Regardless, our guide will spend this time wisely by providing an overview of the history of the collection.


Does this include the Accademia and David?
No, but for private bookings, you can add on the Accademia for an additional hour. Please book this using our
Customized Private Tour of Florence
form, noting that you would like to book the Arte Firenze with Accademia addition.
Will I see everything in the collection?
No, we can't cover the entire collection in 3 hours. Please note also that due to circumstances beyond our control, certain rooms or works may be closed to visitors without advanced notice.
Where You'll Start
Tour Experts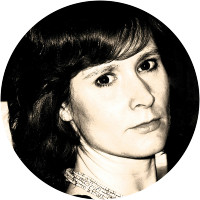 Kate (M.Phil.) lectures in Music & Cultural History at various prestigious institutions in Florence, including the British Institute, New York University and the Istituto Lorenzo de'Medici. She is also a licenced Italian tour guide. Before moving to Italy in 2007, she was Senior Producer for BBC Arts and Music and, for 10 years, she was Artistic Director of the Lufthansa Festival of Baroque Music in London. Her post-graduate thesis (1992) led her into the fascinating world of late medieval Florence, via the shadowy, poet-composer Don Paolo da Firenze, since when she has published extensively as an academic, a critic and a journalist.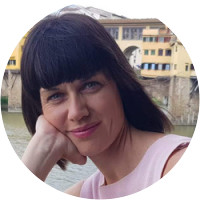 Born in Barcelona, Silvia has been in Florence for 15 years. Trained as a historian, she brings her love of Renaissance art, symbology, and fashion history in art to her tours in Florence. She taught Spanish in private schools in Italy before developing specialised language courses for tour guides. Silvia entered the world of Italian tourism herself, first as a tour leader and then as an official licensed guide for Florence, Siena, and their respective provinces. Her passion is finding the connections between art, culture, history and society and sharing her knowledge with her clients. She can lead tours in Spanish, Portuguese and English.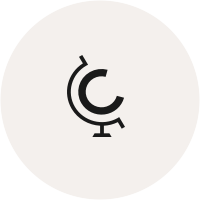 Maria is a licensed guide of Florence and Tuscany and has a PHD in art history, specializing in Medieval Christian imagery. Maria studied Art History at the University of Pisa, inspired by Giorgio Vasari's book "The Lives of the Artists". Since then she has studied and worked internationally, including in Paris and London, presenting papers on her area of research across Europe and the USA. For several years, Maria worked as a Research Assistant at Oxford University and co-curated several exhibitions. Living in Florence, she draws inspiration every day from her adopted city's wealth of art and beauty and she loves to share her experience and passion for Florence with others.
Reviews can only be left by Context customers after they have completed a tour. For more information about our reviews, please see our FAQ.
Very informative. Not sure how you could solve the reason I gave it 4 stars instead of 5 which is the 3 hour length. I think same price but done in 2 parts might be worth a try.
Nov. 9, 2019
The Uffizi is a very difficult visit. A guide is essential. Martino was knowledgeable and could read the crowds and knew his targets so our group was able to navigate to see the most important parts of the collection from good vantage points. Martino had the art experience to give excellent background information and filed all our questions. A Context Tour is the best way to see the Uffizi!
Nov. 5, 2019
This was an outstanding tour. I worked briefly with Context many years ago as a young student, and followed a number of other people's tours to see how things were done. I am now an experienced registered guide with multiple post grad qualifications, and whilst I am an easy and encouraging audience I'm probably not easy to impress. This was the best guided tour I have ever followed by a very long way. Helen is sensitive, kind, pleasant and good humoured, her approach is historically solid and yet personal and insightful, she is relaxed and yet her tour is structured, gradually building on each element she introduces. She is warm and authentic, despite the difficult working conditions imposed by the crowds at the Uffizi. Both her narrative and personality were captivating.
Nov. 1, 2019