Tour Details
About the Tour
Duration

From 1 Day to 6+ Days
Tour Description
Need help planning a trip to Crete? We can work with you to create a custom tour to suit your interests, from the history of Minoan civilization, the archaeological treasures of Knossos, traditional village life inland, to the influence of beautiful coastal vistas, drawing on our network of expert Crete tour guides. From a full-day to a full week, our planning specialists have your trip covered with our Crete tours.
How to Book
Whether you already have something in mind or want help dreaming up something entirely new, our dedicated planning specialists are on hand to make the most of your travels. Context planners, all travelers in their own right and experts in their dedicated territory, will partner with you to create an itinerary suited exactly to your needs and schedule.
Fill out our
CUSTOM CRETE FORM
or email us at custom@contexttravel.com to get started.
Itinerary Inspiration
For those unsure of exactly what they'd like to do, below are a handful of example Crete tours and itineraries to ignite your imagination:
Visit Chania, the most charming town on the island of Crete, by walking the narrow streets and visiting the Venetian Fortress
Enhance your archaeological knowledge with an extended visit to the Palace of Knossos and the Heraklion Archaeological Museum
Delve into the history of the ancient civilizations once active on Crete by exploring the Plain of Messara and the ruins at Gortyn
Visit traditional villages and enjoy the slow pace of life and get a glimpse of local culture
Explore Spinalonga and visit its Fortress by boat, followed by lunch in a beachside restaurant
Understand the flavors and layered elements of the region's culinary culture in coffee houses, tavernas and local markets
FAQ
What is included in the Custom & Multi-Day itinerary of Crete?
Cost details will vary based on exact itinerary, but all of our Custom & Multi-Day itineraries include the cost of your private guide. In many cases, vehicle/transportation costs, select meals, and site entrances may also be included. Your Context planning specialist will confirm exactly what is included in your personal itinerary before charging your credit card. Accommodation is not included.
What information do you need from me in order to build a custom itinerary?
Our planning experts will be in touch to help you build your perfect tour, but in general, try to include the following pieces of information in your custom request form:
How many days would you like the tour to be?
Do you have specific goals for your trip?
Which sites and venues would you like to prioritize? Do you want to just pass by or explore inside as well?
Do you have any mobility concerns?
Who are you traveling with? What are their ages and interests?
How much does the Custom & Multi-Day tour cost?
Pricing will vary by itinerary. Your planning expert will provide an itinerary and pricing proposal for your trip before confirming your Context tour and charging your credit card.
How does the Custom & Multi-Day bookings process work?
Once you submit your custom request form (or contact us at
custom@contexttravel.com
), we'll get in touch via email or phone to review your ideas and finalize an itinerary. We only charge your credit card once all details have been confirmed.
Is this suitable for children and / or travelers with mobility challenges?
Yes. We can adapt the route based on the ages, needs, and interests of travelers in your party.
Where You'll Start
Tour Experts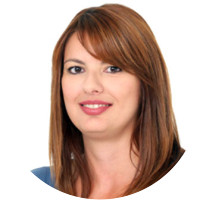 Dimitra is an archaeologist with a Master's degree focused on Minoan civilization. She is originally from Athens and moved to Crete to study it's wealth of history. She has been working both as a licensed guide and archaeologist for more than 15 years. She has excavated in sites all over Greece such as Akrotiri in Santorini, the Temple of Apollo in the Cyclades, Minoan settlements & tombs around Knossos & Phaistos, a Hellenistic town and a Roman cemetery in Crete, a Neolithic setllement in Northern Greece and Geometric & Roman finds in Athens. She represented the University of Athens in a post graduate seminar in the International Olympic Academy at Olympia where she gave a lecture on the Ancient Olympic Games to students from all over the world. As a tourist guide she has been giving tours to students from schools, colleges and universities from USA, Great Britain & Australia as well as individual travelers, families & VIPs including ambassadors & the Vice-president of China. She has appeared as a specialised Minoan archaeologist in two documentaries about the Minoan civilization on Travel Channel and History Channel.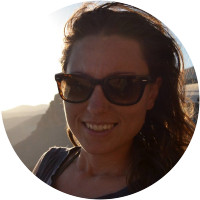 Tatiana is an archaeologist with a PhD focused on underwater archaeology. She moved from her native Athens to the island of Crete in order to pursue her studies and has never left! She works both as a licensed cultural guide and as a working archaeologist. She has excavated in numerous locations across the island.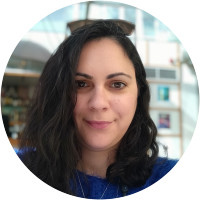 Born and raised on the island of Crete. As an undergraduate student she majored in archaeology at the National University of Athens and σhe continued with a master's degree in archaeology at the université Catholique de Louvain at Belgium. She currently is working on her PhD in collaboration with the National University of Athens. Her PhD specializes on Minoan civilization. She has participated in a great number of archaeological excavations mainly on Crete, but also on continental Greece. For the past few years Antonia works as a licensed tourist guide, leading guided tours on Crete, with a variety of topics and focuses such as archaeology and history, local traditions and wine tastings for individuals,families groups and academic establishments. She is always willing to share her passion and expertise about her native island with her guests!