Tour Details
About the Tour
Duration

From 1 Day to 6+ Days
Tour Description
Need help planning a trip to Santorini? We can work with you to create a custom Santorini private tour to suit your interests, from the picturesque villages of Oia and Thira, the archaeological treasures of Akrotiri, traditional village life inland, to the geological formation of the island itself, drawing on our network of expert Santorini tour guides. From a full-day to a full week, our planning specialists have your trip covered.
How to Book
Whether you already have something in mind or want help dreaming up something entirely new, our dedicated planning specialists are on hand to make the most of your travels. Context planners, all travelers in their own right and experts in their dedicated territory, will partner with you to create an itinerary suited exactly to your needs and schedule.
Itinerary Inspiration
For those unsure of exactly what they'd like to do, below are a handful of example Santorini itineraries to ignite your imagination:
Visit Oia, the most charming town on the island of Santorini, by walking the narrow streets and seeing the spectacular views
Enhance your archaeological knowledge with an extended visit to the Akrotiri Archaeological site and museum
Understand the history of the island and explore ancient and Byzantine sites
Visit traditional villages and enjoy the slow pace of life and get a glimpse of local culture
Explore the black sand beaches and learn about the volcanic caldera that is Santorini
Enjoy local wines in the many vineyards that dot the island landscape - combine a wine tasting with lunch or as part of a full day tour
FAQ
What is included in the Custom & Multi-Day itinerary of Santorini?
Cost details will vary based on exact itinerary, but all of our Custom & Multi-Day itineraries include the cost of your private guide. In many cases, vehicle/transportation costs, select meals, and site entrances may also be included. Your Context planning specialist will confirm exactly what is included in your personal itinerary before charging your credit card. Accommodation is not included.
What information do you need from me in order to build a custom itinerary?
Our planning experts will be in touch to help you build your perfect tour, but in general, try to include the following pieces of information in your custom request form:
How many days would you like the tour to be?
Do you have specific goals for your trip?
Which sites and venues would you like to prioritize? Do you want to just pass by or explore inside as well?
Do you have any mobility concerns?
Who are you traveling with? What are their ages and interests?
How much does the Custom & Multi-Day tour cost?
Pricing will vary by itinerary. Your planning expert will provide an itinerary and pricing proposal for your trip before confirming your Context tour and charging your credit card.
How does the Custom & Multi-Day bookings process work?
Once you submit your custom request form (or contact us at
custom@contexttravel.com
), we'll get in touch via email or phone to review your ideas and finalize an itinerary. We only charge your credit card once all details have been confirmed.
Is this suitable for children and / or travelers with mobility challenges?
Yes. We can adapt the route based on the ages, needs, and interests of travelers in your party.
Where You'll Start
Tour Experts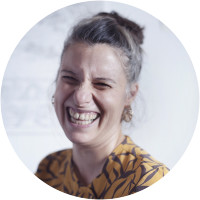 Born and bred in Milan, Nicoletta lived also in Rome and London but for the last several years she's lived in Santorini. She followed her Greek roots (her Grandmother) and the dream of living in one of the most beautiful places in the world. Nicoletta is a photographer, writer and an eager reader, she likes to describe herself as a genuine storyteller. She is passionate about sharing her deep love for Santorini and the Greek culture, for the history of this stunning island and the stories of its inhabitants. She masters the local life, her goal is to show you a 360° Santorini and make you want to come back soon. Fun and laughs are included in her walks!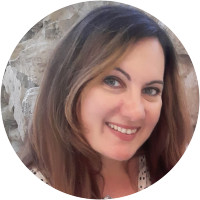 Alexandra was born and raised in Thessaloniki, a city of multicultural history. She holds a Bachelor's degree in History and Archaeology from the Aristotle University of Thessaloniki and a Master's degree in Adult Education from the Hellenic Open University. She is a Qualified Tourist Guide, certified by the Greek Ministry of Tourism (Aristotle University of Thessaloniki), certified to conduct private tours at the highest professional level. She is also a Member of World Federation of Tourist Guide Associations. She has more than 10 years of experience in tourism, history and Arts in cooperation with national and international tour operators. She also participated in numerous excavations in Greece (Vergina-Aigai, Pella, Philippi) and as a scholar in the training program "Contemporary Tourism Trends in the EU and Greece" of the Jean Monnet Center of Excellence (University of Athens). It is her passion to help enthusiastic travelers to explore brilliant places in Greece. Enchanted by the natural beauty and the unique history of Santorini , the last 6 years Alexandra leads walks around this famous volcanic island. She offers tailored tours based on requirements and interests of her guests. Being constantly after hidden gems, as she is a traveler herself, she has learnt to explore the sights through the eyes of the local. So, Alexandra will ensure that you have an original experience whether you are a foodie, greek history, architecture, culture or wine lover!