Tour Details
Tour Description
Unsure of what to do in Hong Kong? In addition to our pre-designed
Hong Kong Walking Tours
we can craft a wide-range of customized and personalized private tours of Hong Kong. Drawing on our carefully vetted network of scholars, experts, and Hong Kong guides, the limits of what we can do are circumscribed only by the bounds of our collective imagination. We can design the perfect tour to fit your trip, ranging anywhere from 2 hours to 3 days, and starting at 1550 HK.
Designing Your Perfect Hong Kong Itinerary
Drawing on our network of docents, range of other services, the limits of a custom-walk are circumscribed only by the bounds of our collective imagination. We can design custom walks on history, food, or by combining various temples or other sites of interest. Please add in your interests to the notes box and we will be in touch. Alternatively, feel free to email us at asia-pacific@contexttravel.com and we will be able to establish your walk itinerary together.
Custom Hong Kong Tour
When requesting a custom walk, please provide the following details in the Notes section when adding the walk to your shopping cart:
How many hours would you like the walk to be?
What are your main goals for the walk?
Which sites and museums would you like to prioritize? Do you want to just pass by or explore inside as well?
Give us one or two words to describe your group.
Take Aways
Not sure what you would like to do? You can start by having a look at our current list of
Hong Kong tours
, such as our
Kong Kong City Tour
, which examines the city's rise from English colony to global financial superpower, or our
Hong Kong Food Tour
, which explores the city's distinctive cuisines, from egg tarts to their take on wonton soup, with a local chef.
Where You'll Start
Tour Experts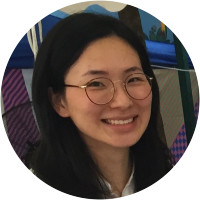 Adelina
Originally from Macau, Adelina has lived and studied architecture in different parts of the world before settling in Hong Kong to pursue a career in architectural conservation in practice and research. She received her BA in Architecture from the University of Berkeley and has recently completely her MA at the University of Hong Kong. This architectural perspective allows her to add an additional layer to the Hong Kong that she describes during her walking tours. She takes pride and pleasure in discovering off beat areas and perceiving the city through both her lens and that of her clients. She is also a self-proclaimed milk tea and egg tarts connoisseur who is fascinated by the mystical charm of everyday Hong Kong.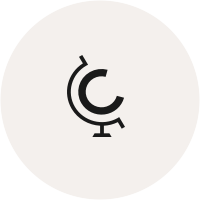 Poling
Pauline spent her whole life in a cross cultural environment, starting with her hometown the British Colony of Hong Kong when she was a child, onto a high school education in a multi-cultural society in Singapore, 10 years of hotel and restaurant experience on the outskirts of the Native American reseration in Winslow, Arizona, and finally a career in Global Management. She was trained in Hospitality and Global Management and lectures on Global Culture, Business Management and trains expatriates on intercultural awareness working and living in Asia. Pauline has a natural knack for all things culture: history, politics, art, religion, people, food… She travelled the world by herself, going to places such as Aswan deep in Egypt, walking the old city in Jerusalem, and meeting and learning from people from all over the world wherever she goes. She carries the spirit of hospitality, welcoming friends and sharing what she knows about culture wherever she lives. She lives primarily between Hong Kong and the USA, finding Hong Kong more interesting each time she returns, digging deeper into the development of her hometown through the years, and staying in awe of the changes in the people, the place, the history and the development. She speaks English, Cantonese, and Mandarin.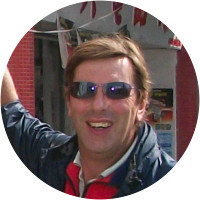 Ed
Ed has lived in Hong Kong for more than 25 years. He witnessed the tail-end of the colonial era, the Handover to China in 1997, and the ups and downs of subsequent years, and currently works in publishing. He remains fascinated by Hong Kong, which he rates as "one of the world's acupuncture points" and never takes a ferry, tram (streetcar) or a walk around town without seeing something to give him pause for thought.
Reviews can only be left by Context customers after they have completed a tour. For more information about our reviews, please see our FAQ.
Pauline was incredibly nice but honestly the walk was a waste of our time. We booked a custom tour (extended time) with an eye toward doing a combination of introduction/history/food We sat in our hotel lobby for about 45 minutes going over a slide show she had created for a presentation to a cruise line - and the information there was extremely basic - if my first google session in preparation for our trip we covered more ground than that. She said she wanted to get to know us so she could figure out what to show us. I thought the point of my email exchange with context was to provide you with information enough to build a walk itinerary. After the slide show we walked around a little and she pointed out some buildings. There was ZERO structure to the trip we basically wandered around and then grabbed a bowl of noodles. She did help us with our itinerary which was appreciated. She showed us how to buy an octopus card but didn't go over the layout of the trains, the layout of the city etc. This tour is not inexpensive and I think we could have gotten more out of a $30 walking tour. If I try context travel again it will likely be in a location where there is a specific site such as Pompeii that we'd like to see. At this point I don't think I would do an overview tour or a custom tour again. I was so excited about this tour given what I had heard from others that have used Context and it was not at all what my friends have experienced nor what your website promises - it was a very disappointing experience. Again, I would note that Pauline is incredibly nice so the issue wasn't her it was the content of the walk and how it was executed.
Sep. 25, 2017
We loved this walk. Adelina had carefully planned it, contrasting old and new Hong Kong architecture, and conveyed it in the context of Hong Kong's history. We particularly appreciated her insights about earlier modern architecture and urban planning; her ideas and passions allowed us to see what we had previously thought of as undistinguished modernism as expressive of utopian ideals. We came away with a sense of the presence of the colonial past, the modernization if the city, and its gigantic postmodern growth in the past twenty years. We commend Adelina for her careful planning, knowledge, and charm, and we enjoyed our walk enormously!
Feb. 18, 2017
Docent (Adrian) was very nice, pleasant fellow. He seemed to know a number of facts but the flow of the pesentation could have been better. Difficult to describe but sounded like he might have been reading notes from a presentation instead of knowing it well, but when asked about something not in his information he was very interesting to listen to, knew the information well and loosened up a little, one example I can cite are the comments and discussion on big businesses closing down the traditional food shops.
Feb. 12, 2017