Tour Details
Tour Description
Our two-hour Welcome To experience provides an excellent and comprehensive introduction to your Hong Kong sightseeing. It's especially perfect for first time visitors wanting to get their trip off to the best start. In the company of our expert docents, we'll help plan a custom itinerary in addition to providing valuable tips on dining, sites, shopping, excursions and how to navigate this bustling city.
"[Our docent] literally walked us through taking the MTR which ended up being a huge time saver throughout our visit. His experience traveling many places throughout the world and his level of education combined to make him a knowledgable and thoroughly pleasant guide. He was charming, very well educated and the perfect introduction to Hong Kong!"
Welcome to Hong Kong Tour
We'll begin our experience in your hotel lobby or apartment where our docent will explain the layout of the city and the area where you are staying. We'll then offer tips on local customs, possibly a basic language lesson, suggestions for where to get the best dim sum (a question we also address on our
Hong Kong Food Tour
), the best of local shopping and markets, and insider events and concerts, safety and transport tips and open the floor to any specific questions. If you have additional walks booked with us, we will examine your itinerary and go over any last minute questions.
Navigating the Escalators, MTR and Ferries
We will then head outside for a stroll, allowing for a discussion of the area's history and an opportunity to absorb the neighborhood ambiance under the guidance of our docent. We'll stop occasionally to talk about historic buildings and monuments or special shops or restaurants in the area. We'll leave you with maps and certainly a better sense of how best to navigate through its escalators, passageways and public transit.
Take Aways
This experience is part of our Welcome To series, which aims to orient first-time visitors to Context cities by pairing them with local experts. This is not a full historical walk so you may like to pair it with one of our other in-depth
Hong Kong tours
.
Booking Instructions
Please provide your hotel name or exact apartment address (any entrance codes, the floor, etc) in the Notes box during checkout so that we can arrange for our docent to meet you directly at your lodging. In order to help us prepare the experience, please also share your interests and any specific questions about Hong Kong. This will enable us to fully personalize the experience to speak to your needs.
FAQ
I would like the docent to answer some very specific questions I have about the city. Can I let you know in advance what those questions are?
Please do let us know in advance if you have specific questions so that your docent can come prepared with answers to your questions.
Where You'll Start
Tour Experts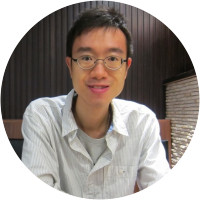 Adrian was born and bred in Hong Kong. After receiving his MSc in Environmental Technologies from Imperial College London in 2009, he has worked in various capacities from consultancy to government department in Hong Kong, focusing on environmental sustainability and ecological conservation. Adrian enjoys retracing the overlooked history and gems in the intriguing city of Hong Kong. He has been actively involved in historical and cultural heritage conservation projects locally through providing tours for both locals and visitors and has sought out many of the city's hidden corners. As a photographer in his free time, the street-markets and authentic neighborhoods offer records of the traditional character of the city in the midst of rapid urbanization. For the more active explorer, Adrian is familiar with the numerous hiking and heritage trails that the urban jungle of Hong Kong has to offer.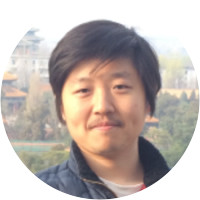 Pengfei received his Ph.D. in Environmental Psychology from The Graduate Center, City University of New York (CUNY). Having been living in China (Wuhan and Beijing), the United States (Chicago and New York City), and Hong Kong sequentially in the last few decades, Pengfei fully integrates his life history and daily experiences with his research on urbanism & urban life. He has been teaching "Social Science Methods," "Urban History," and "Urban Politics" since 2011 in the CUNY system. From 2014 to 2015, Pengfei was a visiting scholar in the Department of Urban Construction at Beijing City University, where he was teaching "The History of Cities" and "Urban Planning." At present (in the University of Hong Kong), his research projects focus on urban governance and new urbanism in the United States and East Asia. How to understand Hong Kong from a global & historical perspective? Only by situating Hong Kong in the larger historical context, one can truly appreciate the attractiveness and uniqueness of this island metropolis.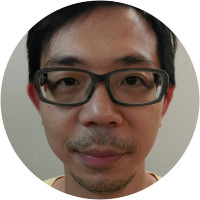 Ian Fong is a scholar dedicated to writing in a way to break the boundaries between the ivory tower and the general public, between art and scholarship, between high and low. Ian received his Ph.D. in comparative literature from the University of Hong Kong in 2007 and worked as a lecturer for various institutes in Hong Kong. He is now working on a research project on walking in city, focusing on the visual and literary representations of Shanghai, Taiwan, Hong Kong, and Beijing. As a native Hongkonger, his existing research project addresses his academic interest in they hybrid nature of Hong Kong along with his love of the city.
Reviews can only be left by Context customers after they have completed a tour. For more information about our reviews, please see our FAQ.
It was so helpful and interesting to be met by Michele at the hotel and receive a great orientation to Hong Kong
Feb. 12, 2019
the whole experience was very good from the information to the pace. We covered a good bit of ground in a relatively short time.
Apr. 14, 2018
We learned a great deal and really ebjoyed meeting our guide
Mar. 20, 2018