Tour Details
Tour Description
This 3-hour Hong Kong city tour focuses on the history of Hong Kong from British colonial rule to its rise as a financial superpower and transition to China. Led by a local historian or architect, we will cover the Central and Sheung Wan districts where East meets West—modern skyscrapers vie with traditional culture.
Hong Kong City Tour - from Fish to Finance
We start our walk back at the end of the 19th century with the events which would forever change the sleepy fishing village: the arrival of the British and its eventual 99-year lease. We'll gain these historical foundations in Statue Square, once lined with statues dedicated to British Royalty—the only remaining one today being of Sir Thomas Jackson, an early Chief Manager of HSBC, a coincidental foreshadowing of the powerful connection of the banking sector and the many headquarters towering over the small square.
"We loved touring Hong Kong with our guide, who was extremely well prepared, knowledgable, gracious, and above all, passionate about his city and its history."
We'll view a few other heritage buildings in the center such as the Former Legislative Council Building or St. John's Cathedral, sites dying in number due to the skyrocketing value of the island's land. We may stop to discuss the modernist City Hall and the gradual transition of more power over to local Hongkongers over the course of the 20th century. (For a look at how today's youth culture in Hong Kong try our
Kowloon Tour
.)
Contrast and Cohabitating Cultures
Weaving our way through the smaller streets of Central we'll discover more of the traditional Cantonese character of Hong Kong and learn more about the cohabitation with the British—often an uneasy relationship. We may pay a visit to Tai Kwun, a center for heritage, contemporary art, and performing arts, in the restored and revitalized former Central Police Station, Central Magistracy, and Victoria Prison. We'll travel up some of the vast escalators, granting us a perspective into the density of the city as well as the social classes that these levels imply.
Take Aways
We'll eventually end up in hip Sheung Wan, now a neighborhood in which antique shops and trendy cafés sit next to traditional medicine shops, giving us first-hand insight into contemporary life demonstrating both the city's westernization and promotion of traditional culture.


FAQ
I would like to visit certain sites in Hong Kong. Can these be included in the walk?
Yes, however, we'd suggest booking a private walk so that we can design custom tour to suit your specific interests.
Where You'll Start
Tour Experts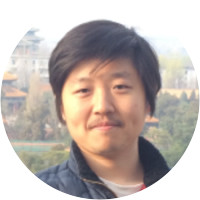 Pengfei received his Ph.D. in Environmental Psychology from The Graduate Center, City University of New York (CUNY). Having been living in China (Wuhan and Beijing), the United States (Chicago and New York City), and Hong Kong sequentially in the last few decades, Pengfei fully integrates his life history and daily experiences with his research on urbanism & urban life. He has been teaching "Social Science Methods," "Urban History," and "Urban Politics" since 2011 in the CUNY system. From 2014 to 2015, Pengfei was a visiting scholar in the Department of Urban Construction at Beijing City University, where he was teaching "The History of Cities" and "Urban Planning." At present (in the University of Hong Kong), his research projects focus on urban governance and new urbanism in the United States and East Asia. How to understand Hong Kong from a global & historical perspective? Only by situating Hong Kong in the larger historical context, one can truly appreciate the attractiveness and uniqueness of this island metropolis.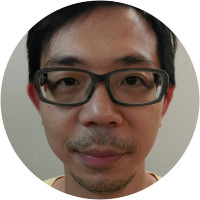 Ian Fong is a scholar dedicated to writing in a way to break the boundaries between the ivory tower and the general public, between art and scholarship, between high and low. Ian received his Ph.D. in comparative literature from the University of Hong Kong in 2007 and worked as a lecturer for various institutes in Hong Kong. He is now working on a research project on walking in city, focusing on the visual and literary representations of Shanghai, Taiwan, Hong Kong, and Beijing. As a native Hongkonger, his existing research project addresses his academic interest in they hybrid nature of Hong Kong along with his love of the city.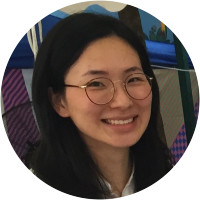 Originally from Macau, Adelina has lived and studied architecture in different parts of the world before settling in Hong Kong to pursue a career in architectural conservation in practice and research. She received her BA in Architecture from the University of Berkeley and has recently completely her MA at the University of Hong Kong. This architectural perspective allows her to add an additional layer to the Hong Kong that she describes during her walking tours. She takes pride and pleasure in discovering off beat areas and perceiving the city through both her lens and that of her clients. She is also a self-proclaimed milk tea and egg tarts connoisseur who is fascinated by the mystical charm of everyday Hong Kong.
Reviews can only be left by Context customers after they have completed a tour. For more information about our reviews, please see our FAQ.
Pengfei was terrific! I honestly knew very little about Hong Kong and he just took me through so much. He was a delight to be around and I learned SO MUCH. Everyone should do this! Also, everyone should visit Hong Kong. Just saying.
Dec. 7, 2019
Victor was fabulous. He had great knowledge of the city and presented it in an interesting way. We enjoyed talking to him about Hong Kong.
Nov. 18, 2019
Professional, clear communication for booking. Personable, knowledgeable guide!
Aug. 19, 2019