Tour Details
Tour Description
Hong Kong is a haven for the adventurous eater. Kowloon's bustling markets, with their outdoor dining stalls and energetic street food scene, are the perfect stomping ground for authentic food. On our Hong Kong Street Food Tour, we'll dive into the diverse Kowloon food scene, including Cantonese cuisine in its full magnificence, through seeking out authentic markets, eateries, and food stalls with a local expert. We'll rub elbows with locals, sniff distinct smells, and taste delectable and unusual treats. Always wanted to try snake soup, curry fish balls, or stinky tofu? Now is your chance. We'll also take time to discuss other issues pertinent to the area such as population pressures, heritage concerns, massage parlors, and karaoke.
Hong Kong Street Food Tour
Kowloon is sometimes described as 'the dark side' of Hong Kong, but it arguably offers an alternative and more authentic experience to the island or 'the bright side'. Home to a diverse spread of Asian populations, whose members share an affinity for socializing out in the open, its street scene is given added color by the sight of neighbors gathering to play cards or doing traditional exercises in outdoor parks, the sound of an array of languages floating about in the air, and the aroma of various foods on offer wafting from street stalls and other eateries.
Sampling Foreign Fruits
We'll start this walk in Yau Ma Tei, a neighborhood in Kowloon that was once right on the sea. Previously agricultural space (hence its Cantonese name, which translates to "oil sesame field"), it's been home since 1913 to a local wholesale fruit market that provides produce from all over the world to the 8 million Hong Kongers who need feeding on a daily basis. We'll feast our eyes and our mouths on the array of foodstuffs, from figs to durian to pomelo. Our guide will point out unknown products along with introducing the ingredients that we might taste later on our Kowloon discovery. As we leave the market behind, we'll move away from discussion of food to talk about the area and its heritage. Home to the listed heritage-listed "Red Brick House"—the sole remaining section of the oldest pumping station in Hong Kong—we'll talk about the development of the neighborhood. We may also pop into the Yau Ma Tei theatre for a brief enquiry into the world of entertainment and its presence in Hong Kong today.
Eating in Yau Ma Tei and Beyond
We'll witness this fusion of cultures in the cuisine on as we dive off into the heart of this cultural center. The area is home to a wealth of food stalls, inexpensive local eateries, and temporary cooked food markets. We'll nestle in with locals as we choose what to order from the menu as a group. Will it be clay-pot rice washed down with sugar cane juice? Perhaps some renowned beef ball noodles from a store that has been around for generations? This may be our time to try a custom Cantonese delicacy and health supplement: snake soup.


Whatever we decide on eating, our guide will be able to comment on the culinary aspects and cultural meaning of each dish in Hong Kong. We'll share our thoughts on the tastes, smells and textures before we move onto the next stop. Over the course of our tour through the area, we will physically move to a nearby neighborhood as well as virtually travel by way of foods sampled to other parts of Asia. In this part of Kowloon, we can find purveyors of Macanese milk puddings, Hainanese chicken rice, Thai spicy chicken foot salads, and so much more. Also very much of the culinary scene are various "stick food": who wants to sample the sticks of curry fish balls, squid tentacles, and pig intestines that are favorites for many locals?
Taking in the Street Markets
Kowloon is home to many popular street markets, of which Temple Street Night Market is the most well known. If we head this way, we may witness fortune tellers and palm readers casting their eyes to the future for the earnest passerby as we discuss this night time culture that gives the area its distinct character. We may head through its iconic orange gate to check out the host of products on sale, from the latest electrical equipment to all manner of trinkets that would make for excellent souvenirs. Alternatively, we may head further north and deeper into Kowloon to see what's on offer at Ladies Market. Mongkok's flagship market, its vendors now hawk a variety of wares geared for men as well as women. Even better for the culinary inclined is what's on offer from the wide range of eateries on the sides of this lively street.


We'll finish up after the shopping district with some more tastings at popular area stalls. If the inclination remains, we can opt to try more solid savory snacks, such as the well-named stinky tofu. Liquid options include the popular Taiwanese import known as bubble tea or more traditional Hong Kong-style "silk stocking" tea. Or, perhaps we'll finish with a sweet dessert in the form of a traditional milk pudding, a mango treat, or some fresh lychees.
Takeways
By the end of our time together, we will have left with a full stomach and an enhanced knowledge of the street food scene in Hong Kong and Kowloon more specifically.
FAQ
Is this walk able to accommodate those with allergies or dietary restrictions?
We do our best to accommodate everyone however the best thing to do is let us know when you book if anyone in your party has allergies or dietary restrictions. We can warn your guide, so that they are aware of your situation and can make suitable arrangements.


Where You'll Start
Tour Experts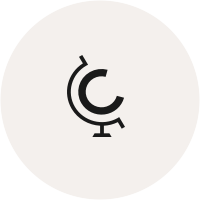 Pauline spent her whole life in a cross cultural environment, starting with her hometown the British Colony of Hong Kong when she was a child, onto a high school education in a multi-cultural society in Singapore, 10 years of hotel and restaurant experience on the outskirts of the Native American reseration in Winslow, Arizona, and finally a career in Global Management. She was trained in Hospitality and Global Management and lectures on Global Culture, Business Management and trains expatriates on intercultural awareness working and living in Asia. Pauline has a natural knack for all things culture: history, politics, art, religion, people, food… She travelled the world by herself, going to places such as Aswan deep in Egypt, walking the old city in Jerusalem, and meeting and learning from people from all over the world wherever she goes. She carries the spirit of hospitality, welcoming friends and sharing what she knows about culture wherever she lives. She lives primarily between Hong Kong and the USA, finding Hong Kong more interesting each time she returns, digging deeper into the development of her hometown through the years, and staying in awe of the changes in the people, the place, the history and the development. She speaks English, Cantonese, and Mandarin.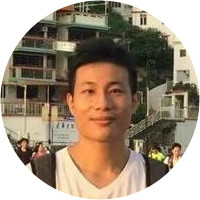 Halley is a renown Hong Kong artist, receiving his MVA in Studio Arts from the Hong Kong Baptist University. He enjoys walking around the city to explore and discover the local city fabric, which is what his artworks are deeply inspired by. He is particularly interested in observing the locals' living creativity connected with daily life objects and plants. Halley presents his artworks regularly worldwide, including London, Basel, Miami, Jakarta, Hong Kong, Taipei and Guangzhou. He has exhibited in Art Basel Hong Kong every year since 2013. Specializing in visual arts and culture, Halley is familiar with local art and cultural spaces and artifacts, including independent art spaces and art events. He has few years experience running a homestay business, and has been leading arts and cultural tours such as the Fotanian Open Studios, Gallery Walk along the SoHo area, JCCAC and Sham Shui Po area. Halley is eager to share the true cultural fabric and city texture of Hong Kong with visitors from all over the world!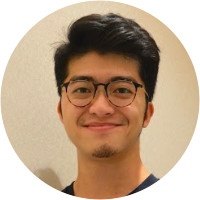 Born and raised in Hong Kong, Victor earned his Bachelor's Degree in Translation and Master's Degree in Sustainable Tourism from the Chinese University of Hong Kong. As a registered tourist guide in Hong Kong, Victor is passionate about exploring off-the-beaten paths and surprising every guest with the hidden side of the city. With his love of exploring the globe, Victor traveled to Sweden for studies and Mexico for volunteer work - to name a couple of the different countries where he has spent time. However, even after having been to many countries, Victor still loves Hong Kong's cuisine the most and would proudly say that it is unbeatable. Besides food, Victor loves to hike around Hong Kong's hidden mountains and country parks, which occupy 40% of the total area of his city.
Reviews can only be left by Context customers after they have completed a tour. For more information about our reviews, please see our FAQ.
Halley was a fantastic guide. We truly enjoyed him and appreciated his knowledge of the HK street food scene. My family enjoyed the experience.
Apr. 1, 2019
Tamara is completely fluent and brings her decades of life in HK and expertise in non-Western medicine to the tour.
Nov. 9, 2017
walk rated 5/6, docent rated 5/6
Nov. 9, 2017